Latitude Pay Launches With Harvey Norman
After announcing it would seek to raise capital in order to pay out more in dividends, Harvey Norman will soon give the ability to make similarly questionable financial decisions to its customers.
Harvey Norman stores will soon offer Latitude Financial's buy-now-pay-later platform after the company was announced as a launch partner for Latitude Pay.
Latitude Financial, formerly GE Money and now headed up by former Australia Post CEO Ahmed Fahour, already backs Harvey Norman and rival retailer JB Hi-Fi to offer interest free repayment plans.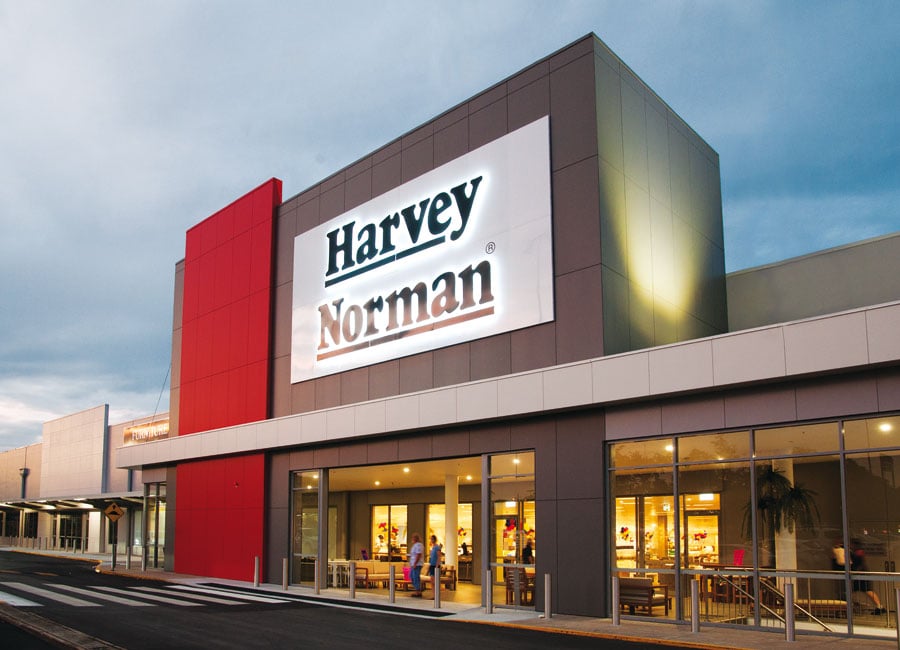 The new Latitude Pay platform will join an increasingly crowded market led by Afterpay, Zip and Humm to offer deferred payments.
Commonwealth Bank will soon enter the market with Swedish fintech Klarna.
Latitude Pay will have a spending limit of $1,000, which is paid back in 10 installments.
Users have to link a credit or debit card to their account, which will automatically be charged weekly.
If users miss a payment they incur a $10 late payment fee.
Shoppers are able to change the day the payment is charged and will also receive an email reminder that the debit will occur to make sure they have funds available.
Buy-now-pay-later services have been identified as a key way to attract younger shoppers who have largely shunned credit cards due to high interest rates, however the "interest free" payment plans can end up costing more than the interest on a credit card through backdoors like account fees and late payment penalties.
While it seeks to chase younger shoppers, Harvey Norman is also facing social media backlash over its continuing support of under fire Sydney shock jock Alan Jones.
Please use this to let Harvey Norman know that Alan Jones, the other shock jocks and Sky News are danaging their brand. https://t.co/D3Hikg6p17

— 💧🌱Mif_asks_why (@MifWhy) August 26, 2019
What's up with #HarveyNorman

A poll to follow pic.twitter.com/mfKNAkNzTZ

— Contessa JenRed (@JustJen64) August 28, 2019
Recent comments to the Australian from Gerry Harvey that retailers like Myer and David Jones are seeing their profits fall because they're too focused on gender diversity also haven't helped.
'Diversity has cost DJs, Myer'. Apparently having gender diversity is an impediment to making a buck, according to #gerryharvey I guess I won't be shopping at #harveynorman any more if it's run by a dinosaur. https://t.co/7bSQWyyxKw

— Karen Smith (@mintomusings) September 1, 2019
But the company's stance on supporting the controversial broadcaster in the face of increasingly frequent advertising boycott campaigns appears to have hardened from several years ago.
The views expressed by Alan Jones are not supported by Harvey Norman. We do not condone his sentiments & have no adverts running on his show

— Harvey Norman AU (@HarveyNormanAU) October 2, 2012