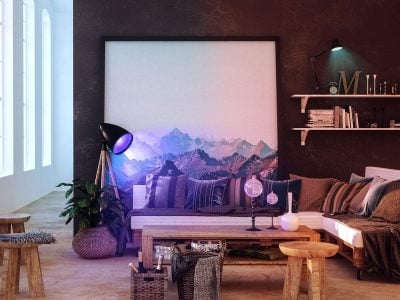 LIFX began its life as a humble Kickstarter campaign which has since exploded into a major force in the connected home market....
Read More
New outdoor smart lights from Philips Hue have been revealed in a leaked product catalogue just a month out from CES 2020....
Read More
Exetel has paid a $12,600 infringement notice issued by the Australian Communications and Media Authority (ACMA) after they failed to lodge complaint...
Read More
Winning Appliances is joining forces with La Marzocco as its exclusive Australia retailer. Announced by Winning Group CEO, John Winning, the La...
Read More
TIDAL has added Dolby Atmos Music to its 24-bit audio streaming service proclaiming the 'next era of music has arrived'. Thousands of...
Read More
As the Federal Government begins to clamp down on the likes of Google, the US Justice Department is also ramping up its...
Read More
Apple iPhone users can now play Nintendo games, including Super Smash Bros. Melee, thanks to an emulation application for Jailbroken devices. Called DolphiniOS,...
Read More
Updated 17 December to include a statement from Citizen. Amazon is now selling an identical premium Alexa-powered analogue clock for $40 more...
Read More
A more accessible and adaptable Bowers & Wilkins Home App is coming to the Formation wireless audio speaker range with the companion...
Read More