VR To Grow Fifteenfold By 2020
According to research firm SuperData's latest Games & Interactive Media Report, revenues from virtual reality hardware and software will grow to approach $30 billion by 2020.
"Total earnings will rise 104% from 2016 to 2017, helping to pull the industry out of the gap of disappointment," the firm claims.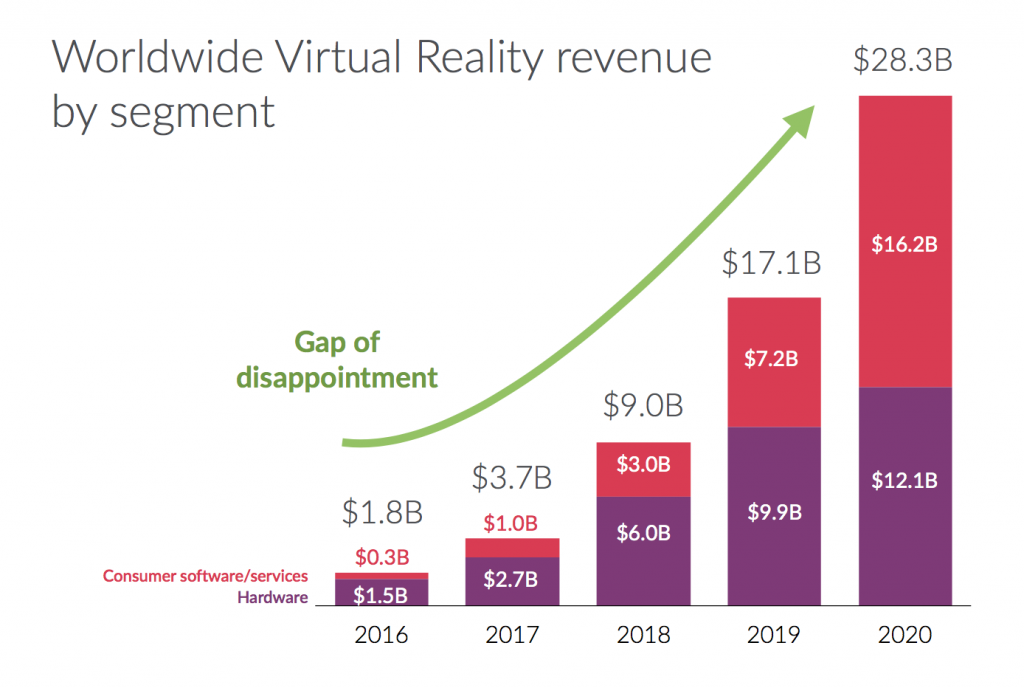 From there, they say industry revenues are set to experience a massive upswing.
SuperData claim that by 2020, software revenues will reach $16.2 billion, overtaking the revenue generated by the hardware side of the industry.
While "gaming has become the primary use for VR," the firm suggest that "location-based experiences are gaining traction and will be a gateway to adoption."