iOS 12 More About Software Tweaks Than New Features
Apple has unveiled its upcoming iOS 12 at WWDC in Calfornia overnight, which has been designed to help users 'understand and take control' of time spent on devices.
This new software update is all about fixing bugs than bringing out new features, and any new features are more enhancements to what is already available.
The tech giant says iOS 12 has been built to make everyday tasks faster across the system. Apple says, 'Camera launches up to 70 percent faster, the keyboard appears up to 50 percent faster and typing is more responsive. Even when there is a lot going on across the system, apps can launch up to twice as fast.'
Apple has released several tweaks to its current features helping users curb their iPhone addiction. The first one is to the Do Not Disturb feature.
The iOS 12 Do Not Disturb update helps users stay on track during a study session or a meeting. It also has a 'bedtime mode' for Do Not Disturb hiding all notifications on the lock screen until prompted in the morning. It can also be set automatically based on a specific time or location.
Also to curb usage is Screen Time giving users insight to how long they spend on apps and websites. The feature creates detailed daily and weekly activity reports showing the total time someone has been in each app, the usage across each app, how many notification they receive and how often they pick up their Apple device.
Users can also limit their time on apps via the App Limits.
Screen Time has also been designed with kids in mind giving parents the ability to schedule a block of time to limit when their child's iOS device can't be used. During Downtime, notifications from apps won't be displayed, and a badge will appear on apps to indicate they are not allowed to be used. Parents can choose specific apps that will always be available, even during downtime or after a limit is spent.
Craig Federighi, Apple's senior vice president of Software Engineering says, "We first introduced parental controls for iPhone in 2008, and our team has worked thoughtfully over the years to add features to help parents manage their children's content. With Screen Time, these new tools are empowering users who want help managing their device time, and balancing the many things that are important to them."
Notifications are also getting a makeover with users getting more options to control how their notifications are delivered. Users can instantly manage notifications to be turned off completely or delivered directly to Notification Centre. Siri is able to make suggestions for notifications settings, such as to quietly deliver or turn alerts off, based on which alerts are acted upon.
The new iOS 12 also introduces Grouped Notifications, making it easier to view and manage multiple notifications at once.
Federighi says, "In iOS 12, we're offering our users detailed information and tools to help them better understand and control the time they spend with apps and websites, how often they pick up their iPhone or iPad during the day and how they receive notifications.
The Californian based company has introduced its Memoji, a similar feature to Samsung's ARemoji and an expansion on its Animoji, where users can send personalised characters to friends.
FaceTime will also be getting a group call feature with users able to add more people while a call is going. Users from various Apple devices can join in on one call.
New Siri shortcuts suggest 'an action at the right time'. These can be customised with a voice command to start the task or via the new Shortcuts app.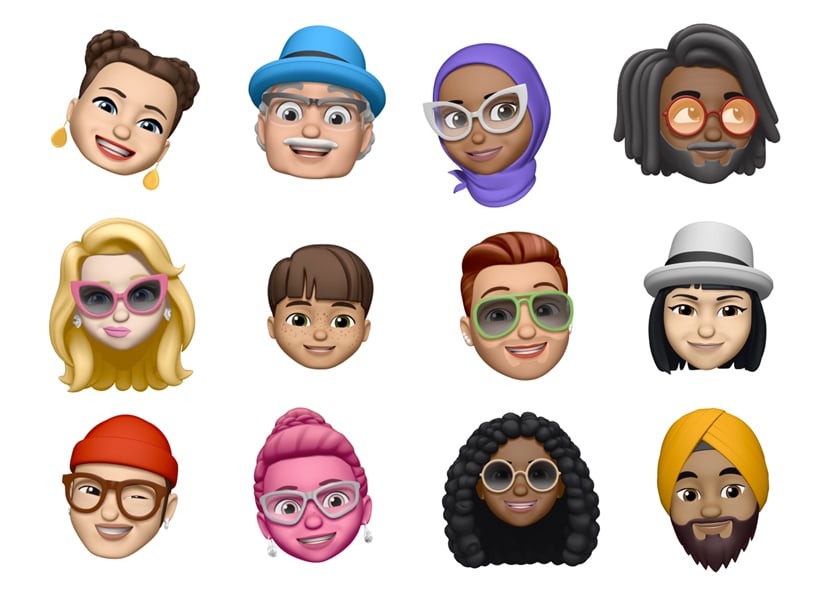 For photos there is a new 'For You' tab combining memories and iCloud shared albums. Also getting an update is Apple News, stocks, Apple Books, CarPlay, VoiceMemos and Wallet.
Aussie Apple users should expect the update sometime from September. Also showcased at WWDC is the new WatchOS 5 and ARKit 2.