New Apple TV App Available Now, Exclusive To Samsung Smart TVs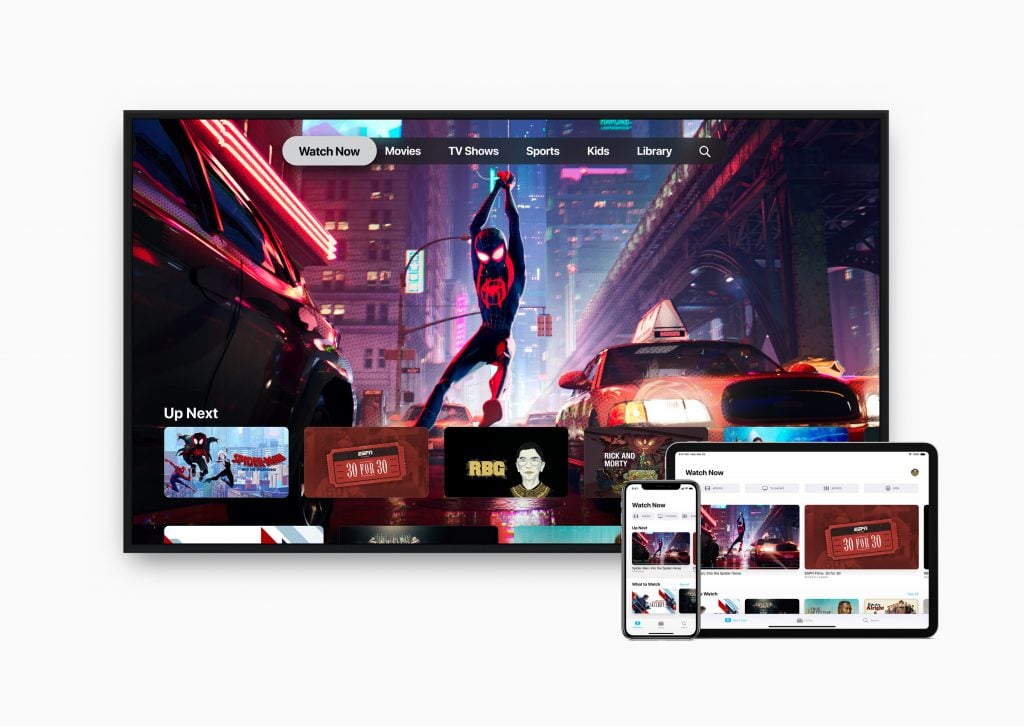 Apple's new TV app is now available on a range of Apple devices and Samsung Smart TVs.
The new app is designed to provide a home for Apple's imminent streaming video on demand (SVOD) platform TV+ and provide a central hub for an ever-expanding list of other SVOD services, as well as movies and TV shows through iTunes.
The app is now available for iPhone, iPad, and Apple TV users running iOS 12.3 and tvOS 12.3, with Mac availability coming later this year.
Samsung Smart TV users can also download the new Apple TV app on all 2019 models and some 2018 models (which may require a firmware update).
Viewers will also be able to stream content from their Apple devices to their Airplay 2-enabled Samsung Smart TV, and the company said the TV App will also integrate with built-in Samsung services like Bixby and Universal Guide.
Support for VIZIO, LG, and Sony Smart TVs is expected later this year.
Apple's TV+ SVOD is part of the company's search for other revenue streams amid falling iPhone sales.
Similar to Apple Music's introduction to take on Spotify, TV+ is a challenge to dominant player Netflix.
Apple has invested US$1 billion on original programming for the new platform, including content from heavy-hitters like Steven Spielberg and Oprah Winfrey.
It remains to be seen what effect the big bet on TV+'s introduction will have on the SVOD landscape, and whether it's able to withstand the expected ground shake when Disney enters the SVOD space later this year.