Myer Sales Fall By 13% Despite Millions In JobKeeper & Rent Relief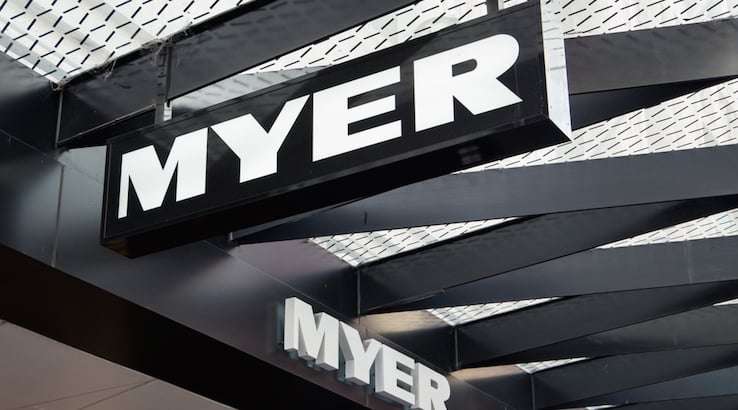 Upmarket department store chain Myer endured a painful pandemic sales cycle after total sales declined by 13.1 per cent to $1.388 million for the half-year period.
The disappointing sales were reported despite Myer receiving $51 million in JobKeeper subsidies and $18 million in rent relief.
The retailer posted a slight net profit recovery of 8.4 per cent to $42.9 million, while net cash improved by $98.2 million to $201.1 million.
Like many retailers, Myer enjoyed COVID-19 driven group online sales growth – up 71 per cent to $287.6 million.
Myer cited COVID-19 as a major factor in its falling store sales, with reduced footfall impacting CBD stores in particular. Comparable store sales in CBD stores were down by 32 per cent.
"Sales during the period were impacted by several macro headwinds including widespread government mandated store closures and travel restrictions which, combined with customer concerns related to COVID-19, led to reduced foot traffic in many stores," the group said in its ASX earnings posting.
Online sales were the saving grace, offsetting Myer's reduced sales in physical stores.
"The online channel delivered significant growth throughout the period and record sales during the Black Friday 4-day sales period," the group stated.
Myer's OGP margins improved as the period progressed, with homeware sales one of the most high-demand categories.
Dividends remain suspended for the group.
Moving forward, Myer said it has a future vision of being a "data and digital led retailer".
Rival department store chain David Jones enjoyed better sales for the half-year, with the retailer bouncing back into the black with $56 million, up 33 per cent.