Microsoft Surface Tablets Plagued With Problems
Microsoft Surface and Surface 4 owners, who have been plagued with touchscreen and Surface Pen problems, could soon find that their latest Microsoft notebook is old hat with the Company looking to move to a new model due in part to the constant problems.
For those thinking of owning a Microsoft Surface tablet you may want to consider other offering that are not plagued with hardware and software problems.
Microsoft has spent the past nine months responding to thousands of consumer complaints associated with the touchscreen and performance of its Surface Pen on its current range of Surface devices.
The latest firmware updates have improved the screen responsiveness for the Surface Book and Surface Pro 4 and made the pen far more smooth but it is still
For owners of the overpriced Microsoft device the bugs have led to screen freezes and the pen simply not working.
Microsoft has had to roll out a series of updates bettering overall performance to meet the demand of the high price tag on their tablet-meets-laptop range.
Other issues have included problems with the display, battery life, and standby mode.
Microsoft claim that once the new firmware has been installed and system rebooted, users should notice better audio in addition to improvements to the dodgy touchscreen and pen.
Retailers in Australia have reported a high level of complaints regarding the Microsoft offering which was introduced in an effort to nobble the sales of their Windows 10 partners who make devices that compete with the Microsoft Surface offering.
Surface Pro 4 Problems: Touchscreen Lock/Device Lock Up
By far, one of the most annoying Surface Pro 4 problems seems to be freezing. Some users are reporting that their device completely locks up sometimes, keeping them from interacting with their apps and files with a keyboard and with touch. What is causing this remains unclear.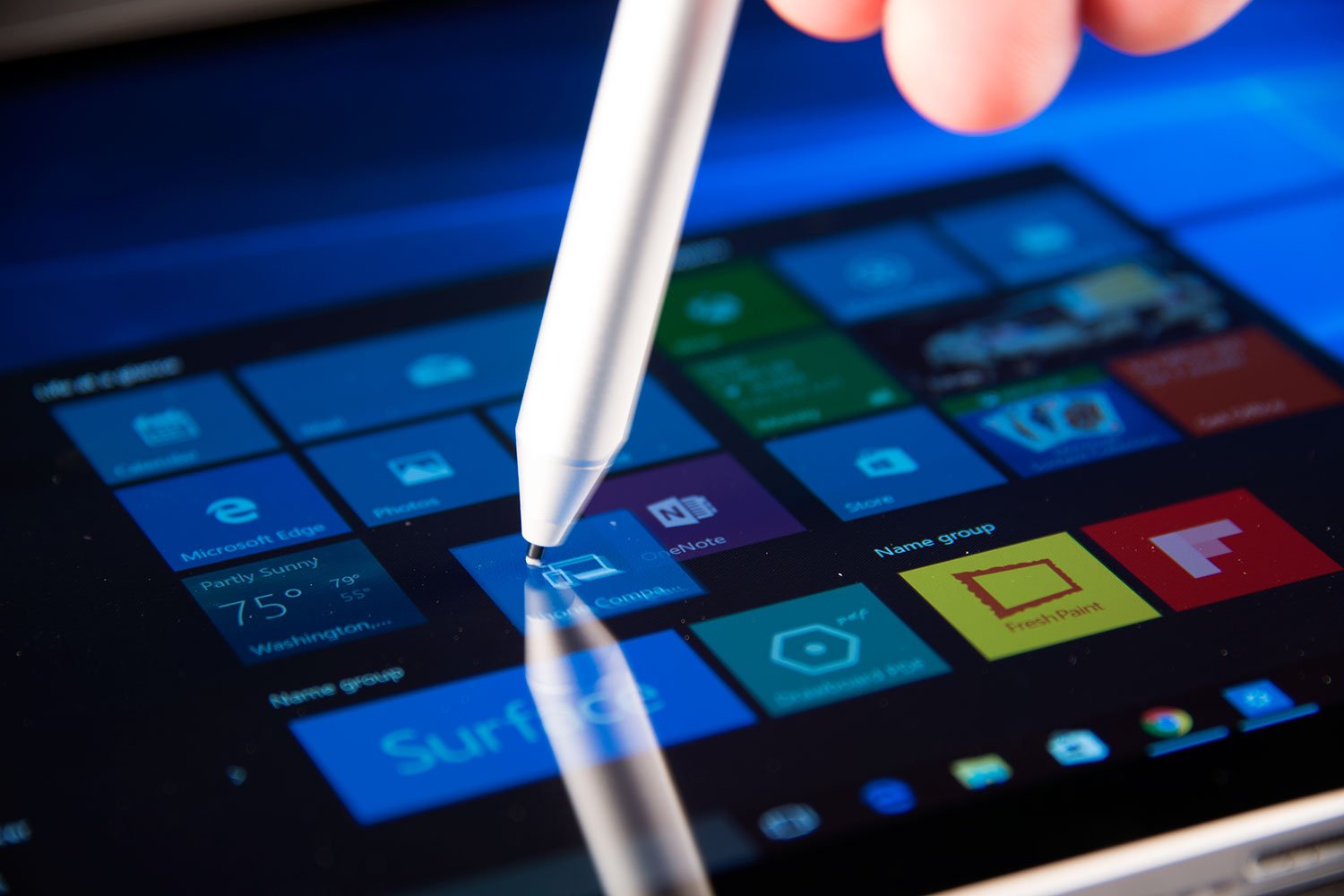 Other manufacturers of Touchscreen notebooks such as Lenovo and Acer don't seem to be having the same problems.
Owners are being told that When it happens, they have to reset their Surface Pro 4 by holding down the power button until your Surface Pro 4's screen goes black. Press the power button to turn the device back on.
Some users have also reported that their Surface Pro 4 won't let them rotate their screen out of landscape and into portrait mode.
In fact, the screen rotation lock button disappears from the Action Centre.
Why this happens is a bit unclear, but it does seem to be directly related to the way the Surface Pro 4 doesn't let users rotate their display when a Type Cover is attached.
Users are urged to try attaching their Type Cover back to your Surface Pro 4. Then detach it again. The Rotation Lock button should reappear in the Action Centre.
Windows Hello lets Surface Pro 4 owner's login to their device without a password or passcode. Unfortunately, sometimes it fails to work properly, saying that it can't identify you in a room – even though camera is pointing right at you.