Intel's New Kaby Lake Processors Are Decked Out For 4K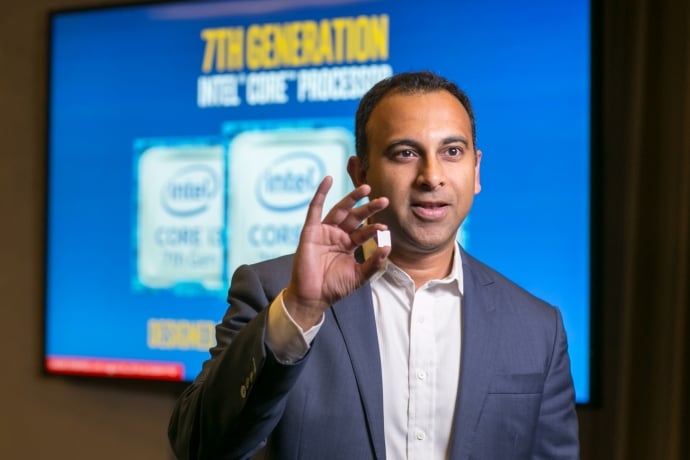 Intel has unveiled its newest family of processors, its 7th Generation Intel Core, code-named Kaby Lake, for 2-in-1s and laptops, decked out to deliver 4K content.
Built on the foundation of Skylake architecture, Intel states that the 14nm processors are "designed for the immersive internet", amid the growth of 4K UHD, 360-degree video and virtual reality.
"7th Gen Intel Core extends the benefits of Intel's industry-leading 14nm process technology, delivering even more performance," Intel states. "It also introduces a new media engine that opens up a new world of premium 4K UHD content – for viewing, streaming, creating and sharing."
"The result is new PCs that have incredible performance and responsiveness, richer visuals with better integrated graphics, more refined and expanded user experiences, longer battery life and the ability to take full advantage of the immersive internet."
Navin Shenoy, Intel corporate vice president and general manager for the client computing group, has advised via a blog post that Intel's 7th Gen Intel Core delivers up to 12 per cent faster productivity performance and up to 19 per cent faster web performance over its previous generation from a year ago.
"People can now view the 4K UHD content being shared on sites like YouTube and watch for longer on 7th Gen Intel Core-based systems," Shenoy wrote.
"But they also have the power to create, edit and share their own 4K UHD and 360-degree clips up to 15 times faster than on a five-year-old PC thanks to the work we've done under the hood with our new media engine."
Gamers are also in line for graphics benefits.
"Gamers will see a threefold improvement in graphics compared to a five-year-old PC, meaning you can play popular games like Overwatch anytime and anywhere on a thin, light laptop," Shenoy wrote.
"And with Thunderbolt 3 support coming to more devices, gamers can use a single cord to plug in an external graphics dock and 4K UHD monitors for top-line gaming performance."
Shenoy wrote that Intel expects more than 100 different 2-in-1s and laptops powered by its 7th Gen Intel Core to be available starting in September through the holiday season, with Intel to share more on the 7th Gen Intel Core family for desktops and enterprise PCs early next year.