Harvey Norman Offers Discount Shares After Profit Slump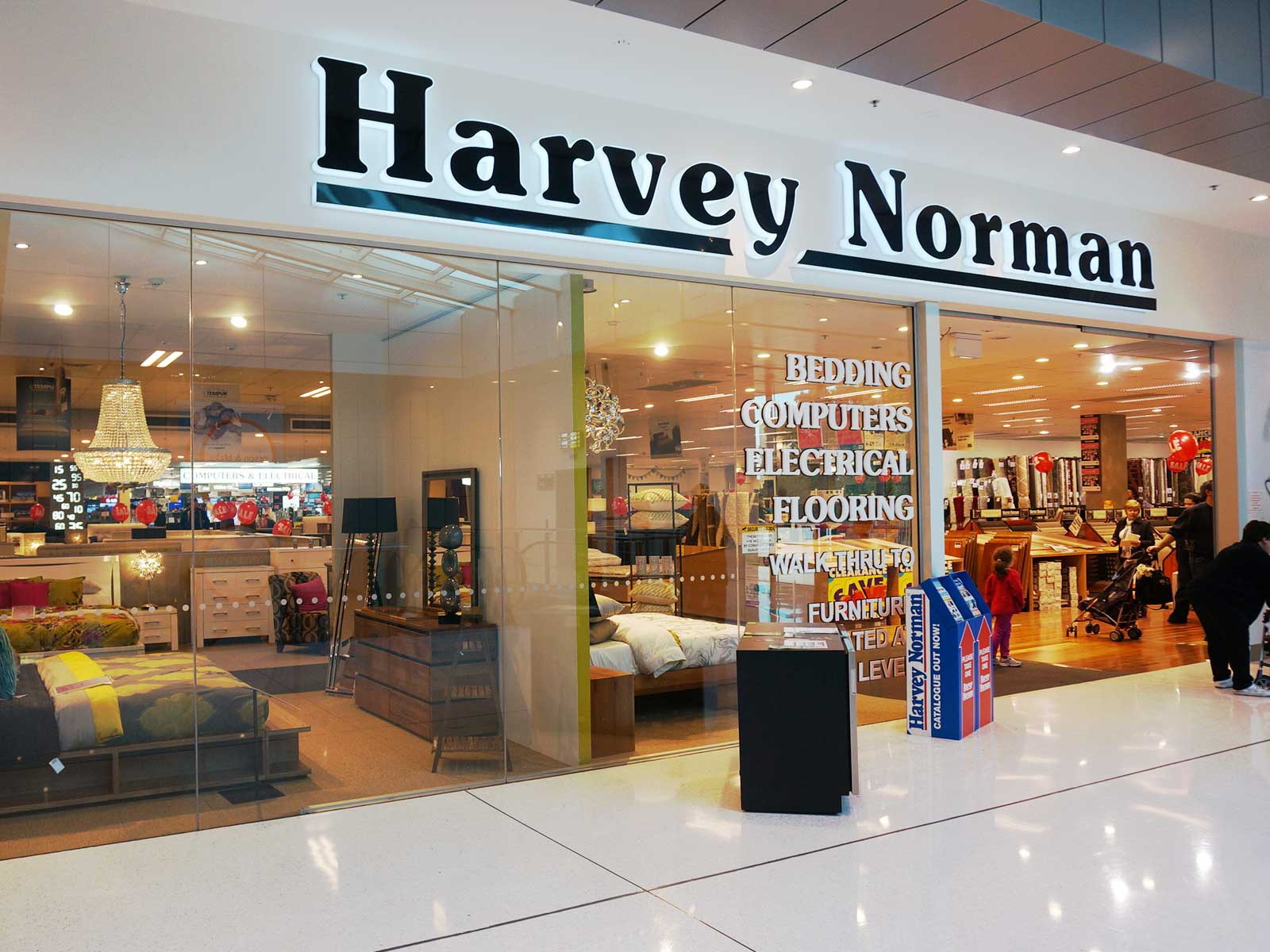 Harvey Norman has post a 16.4% drop in full-year net profit to $375.4 million, weighed down by its failed dairy farm joint venture and reduced property valuations. In a bid to reduce debt, the retailer is offering up to $163.8 million in discounted shares.
Investors will be offered a 1-for-17 renounceable rights issue at $2.50 a share – a significant discount versus its $3.77 closing price on Thursday.
Harvey Norman claims its directors intend to take up their full entitlement, and apply for additional shares via a top up facility.
The rights issue could enable Gerry Harvey and Managing Director, Katie Page, to increase their 30% stake, should shareholders not subscribe to their full entitlement.
Funds will be used to reduce debt, with total interest-bearing loans and borrowings notching $503 million – up from around $333 million in 2017.
For the full-year, net profit remained flat at $377.03 million [excluding impairments and other one-off items], beating analyst expectations for $354 million.
Bottom line profit was hampered by $34.6 million in [net] impairments, coupled with $3.2 million in net trading losses.
The results reflect its failed Coomboona dairy farm joint venture, which is currently for sale following collapse in May.
Property revaluations dropped to $52 million – a notable decrease from $108 million in 2017.
For the year, franchisee and company-owned stores post a 4.3% aggregated sales lift to $7.6 billion. Comparable store sales climbed 3.1%.
Locally, franchisee same-store sales dropped 0.8% in the March quarter, before jumping to 1.3% in the June quarter.
Full-year results follow a 20% drop in net profit during the December half. Bottom line net profit climbed 29% in 2017 to a record $448.9 million.
For the year, earnings from Australian franchises slumped 7.2% to $282.54 million, driven by a $10.5 million lift in tactical support and franchisee fee decrease.
As a matter of comparison, JB Hi-Fi post a 6.2% lift in comparable sales for the full-year, with Australian sales jumping 9.4%.
Mirrored by the likes of The Good Guys, JB Hi-Fi and Amazon Australia, Harvey Norman also engaged in significant price discounting during the second half.
Harvey Norman has declared a final dividend of 18 cents/share – up from 12 cents/shares last year.
Full-year payout has increased from 26 cents in 2017 to 30 cents, with the final dividend paid on November 2nd.
New shares issued as part of Harvey Norman's rights offer will be issued after its final dividend record date.
Concerning its overseas business, Harvey Norman claims fiscal 2018 performance has been "outstanding", with the division representing 22% of its total consolidated profit [before tax].
"Each offshore region has delivered their best trading result and highest profitability, both individually and in aggregate, since launching overseas," the conglomerate asserts.
The retailer hopes to open 18 new stores internationally in the next two years, citing opportunities in South East Asia.