JB Hi-Fi Revenue Up, Margins Squeezed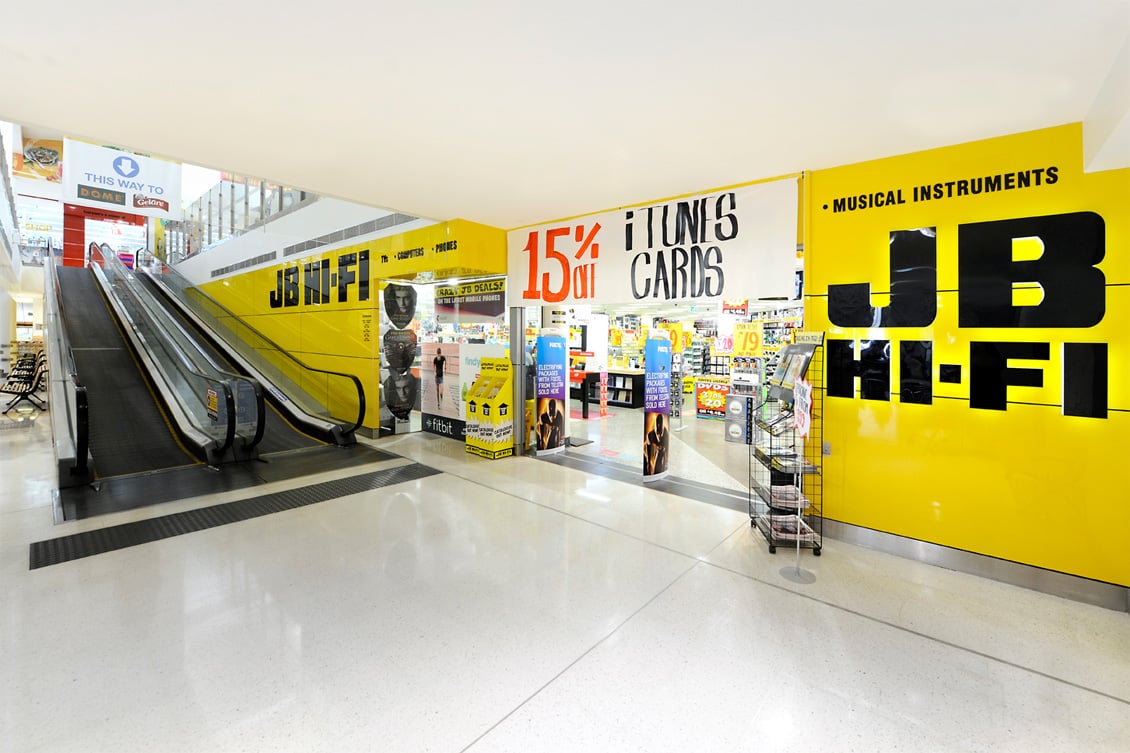 Despite a tough retail climate and the growth of Amazon Australia, JB Hi-Fi has post a stellar 12.3% lift in full-year group net profit to $233.2 million, coupled with a 21.8% jump in total sales to $6.8 billion.
Full-year EBIT climbed 14.5% to $350.6 million, up from $306.3 million the year prior.
For the twelve months to June 30th, comparable sales jumped 6.2%, whilst earnings per share lift 9.2% to $203.1 million.
Total FY18 dividend climbed 11.9% to 132 cents fully franked, with current group dividend payout ratio notching 65%.
Results are a slightly better than May's former guidance, forecasting net profit of $230 million, following an earlier downgrade from $235 million – driven by falling earnings at The Good Guys.
JB Hi-Fi CEO, Richard Murray, asserts strong results come amidst a tough retail landscape, and a challenging second half for The Good Guys.
For the full-year, JB Hi-Fi Australia post a 9.4% lift in sales to $4.53 billion, whilst JB Hi-Fi New Zealand slumped 1.1%.
By contrast, The Good Guys post a whopping 67% increase in sales to $2.1 billion, up from $1.2 billion the year prior.
Despite the lift, a competitive marketplace – following strong discounting – has lead to a 79 bps drop in EBIT margin for The Good Guys.
During the year, JB Hi-Fi Australia opened eight new stores, whilst closing another in New Zealand.
'Hardware and Services' sales climbed 11.9% during the full-year for JB Hi-Fi Australia, following strong growth in drones, audio, gaming, communications and computers.
Australian online sales soared 32.1% on the pcp to $209.9 million – down from 38.4% the year earlier.
Alongside stellar sales growth, The Good Guys has post a whopping 59.2% jump in gross profit to $426 million, whilst gross margin slipped 99 bps versus the previous year.
Online sales for the period climbed 1.5%, whilst two new stores opened, and one closed.
In the next year, the group expects to open five new JB Hi-Fi Australia stores, two The Good Guys sites, and close one JB Hi-Fi New Zealand outlet.
Concerning future outlook, the group forecasts total sales of around $7.1 billion, consisting of $4.75 billion from JB Hi-Fi Australia and $2.15 billion from The Good Guys.