First Look: Samsung's Galaxy Note7 Is A Forward-Thinking Phablet
As the engineers behind the phablet, it feels only appropriate to say that Samsung have an incredible grip on the category. With the Galaxy Note7, the company aren't looking to make just another phablet – they're looking to make a phablet worth upgrading to.
Not content to simply inherit the strengths of the Galaxy S7 range, the Note7 works to push the strengths of the brand into new territory. Their approach is as much about advancement as it is refinement.
The Galaxy Note7 made its hands-on debut to Australian tech journalists in Sydney earlier today and based on our hands-on experience with the device, we can say that it's already looking like a winner.
Previous Note and Galaxy products have resonated well with Australian audiences and Samsung are expecting the same crowds to turn out for the Note7. According to them, the presales for the device over the last weekend have already exceeded the total presales for the Note 5. 
It doesn't hurt that Samsung are throwing in a 256GB SD card.
The Note7 boasts a symmetrical metallic design that's smooth to the touch and stylish to the eye. There's a lot Samsung are proud of happening under the hood as well. The new HDR-ready display looks gorgeous while the GUI for the Note7 has been redesigned to be a lot more intuitive. The camera can now be controlled through elegant swipes and there's even a new multitasking function that allows you to create a minimised instance of an application and then rapidly toggle in and out of it.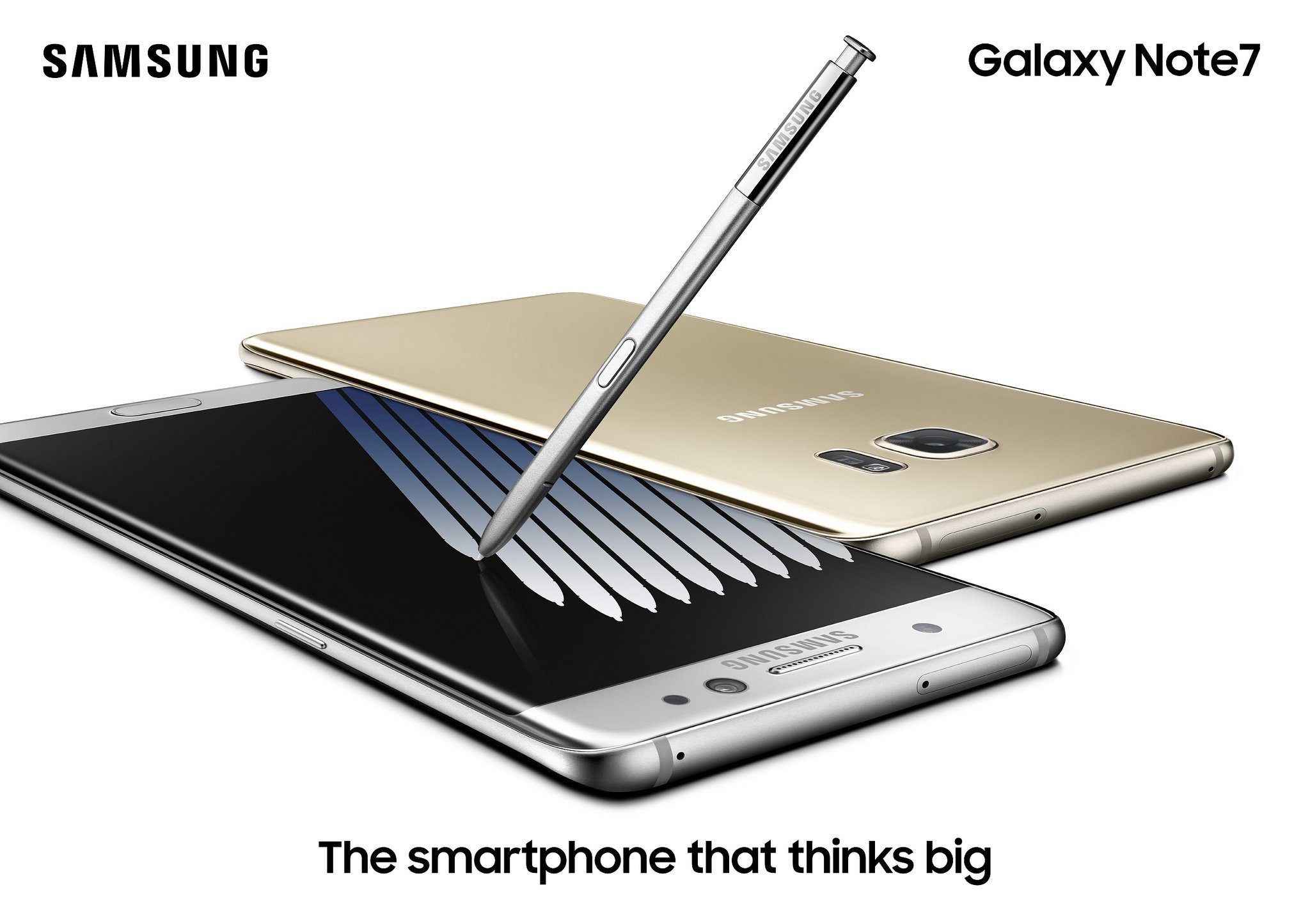 A lot of these intuitive improvements are mirrored in the new S-Pen. Like the Note7, the new S-Pen is water and dust proof and the thinner pressure-sensitive tip promises a more refined experience. The things you can do with the pen itself have also been expanded. You can hover over text to magnify or expand it, and the previous four apps that utilised the pen for notation have been consolidated into one application.
Of course, it would be remiss to show off the Note7 in isolation. Samsung also used the launch to show off the integration the handset will offer with its other product lineup. In particular, the new IconX wireless earbuds and lens covers looked like accessories that absolutely justify their own cost by bringing substantial improvements to the experience.
The Note7 has come to Australia – and it won't be long now until it's in the hands of customers.
The Galaxy Note7 will be available in Australia for $1,349 on Friday August 19th from Telstra, Optus, Vodafone, Virgin Mobile, JB Hi-Fi, Harvey Norman, Samsung Retail and Samsung.com.au.