B&O Turns To Former Blackberry Executive To Save The Company
Struggling sound Company Bang & Olufsen has hired a former Blackberry executive to try and stop the rot at the Danish Company however their Plan B strategy already appears doomed.
Kristian Tear, 55, will take over as chief executive officer from Henrik Clausen, who presided over three profit warnings in less than a year.
The Company has found it hard to break into the mass premium sound market for headphones and networked speakers resulting in cash burn that has seen their shares fall over 70% this year, while their Australian operation has been forced to close down the bulk of their direct sell retail stores due to poor sales. At the same time retailers such as David Jones have returned stock which was displayed on a sale and return basis because of poor sales.
Blackberry who was seen as a premium smartphone Company prior to their demise also struggled to grow their sales in a changing market.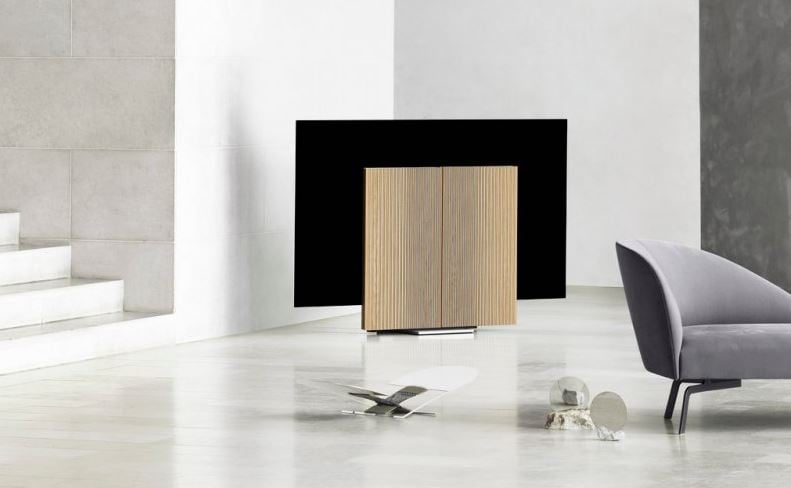 Tear left the Canadian company along with other senior managers after its model Z10 flopped. He has also served at Sony Ericsson, a mobile joint venture that was dismantled in 2012 after its market share dissipated in the same way that Bang & Olfsen is falling apart.
B&O who were seen as a premium sound brand in the 1970's and 80's has struggled to appeal to millenials and is still trying to sell a 65″ TV for $33,000 with a B&O motorised speakers stuck to the front.
The stock rose as much as 9.5% in Copenhagen on the news but has since fallen back over 3% as investors take in the news.
The appointment of a new CEO is a strategic shift, said Per Hansen, investment economist at Nordnet Bank.
"Investors no longer have confidence that B&O can succeed in turning itself around," he said. They "want a plan B, where B&O thinks bigger."
Tear also worked as vice president at Logitech International which during his period at the Company struggled untill the appointment Bracken Darrell who turned the Company around.
Clausen told the B&O board he didn't want to remain as CEO several months ago as the Companies fortuned unravelled.
According to Bloomberg the company convinced him to stay until it found a replacement, Chairman Ole Andersen said in an interview.
Under Clausen, Bang & Olufsen has been developing an "asset-light" approach, involving product-development partnerships with companies such as LG Electronics.
"We are sticking to the strategy," said Andersen, who was the chairman of Danske Bank until he was dumped last year in connection with the botched handling of a money-laundering scandal. "Everyone on the board and in management support it." he said.
Recently B&O reported a second consecutive quarterly loss last week as retailers globally and in Australia struggled to clear out excess inventory.
As consumer tastes changed, the company grew too dependent on outside retailers, which became reluctant to stock expensive hi-fi systems. It has cracked down on shops that shift products to unauthorized sales channels at discounts, but that exacerbated a drop in revenue.
Bloomberg reported that in March, Bang & Olufsen halted its share-buyback program to conserve cash. The company also has a new chief financial officer. Nikolaj Wendelboe took on that role this year after his predecessor departed in 2018.