Big W CE Sales Grow, As Housing Downturn Impacts Retailers
Big W appear to be bucking the downward trend that is affecting the likes of Myer and Harvey Norman with the Woolworths owned Company reporting increased sales of consumer electronic goods according to suppliers.
several brands including Sony, Laser Corporation, JVC and Polaroid TV's as well as Apple and Canon are reporting increased sales this year due in part to Big W CE buyers securing more known brands which are being sold cheaper than the same products being sold at major CE retailer.
At June 2018 Big W reported a 0.7% increase in revenue to $3.56B and in June 2018 survey 81% of customers said that they satisfied with their in-store experience particularly when it came to purchasing consumer electronics and appliances.
ChannelNews understands that during the past quarter CE and small appliance sales have surged. At this stage Big W is refusing to comment.
Big W has also reduced prices on over 4,500 lines, this has led to an online sales growth for the Woolworths owned Company who at one stage owned the Dick Smith stores.
Along with several other retailers Big W is banking on a pick-up in home renovations as the downturn in housing sales and prices starts to bite.
Like-for-like (LFL) sales growth at retailers ranging from JB Hi-Fi, Harvey Norman and Bunnings came off the boil in the fourth quarter of the 2018 financial year and analysts expect conditions to become even more challenging in 2019 as the housing downturn gathers pace and consumers become more cautious.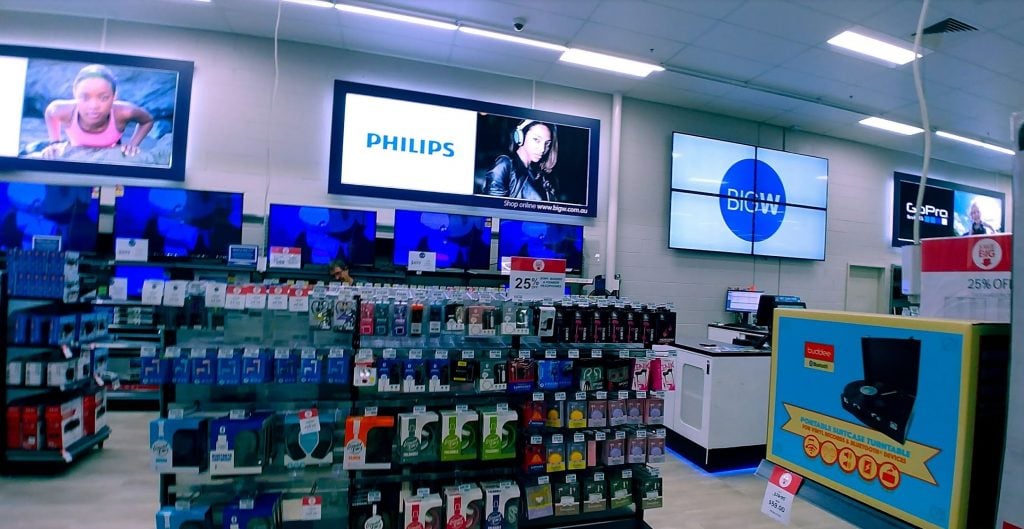 Analysts claim that this will lead to growth for Big W as consumers shop for instore discounts.
Sales of goods such as appliances and consumer electronics are strongly tied to house prices, housing churn and auction clearance rates.
The slowdown in housing sales is also set to affect the likes of Harvey Norman who are already struggling from new management initiatives at The Good Guys and price pressure due to them being seen as an expensive place to shop. Harvey Norman has also been forced to increase tactical support for franchisees in the June-half, when earnings fell 12 per cent.
Analysts told the AFR recently that as appliance sale fall and as house prices decline consumers are more likely to trade down to budget and mid-market brands rather than top-of-the range brands. Consumers might trade down from a Smeg oven, for example, to a Bosch or from a Bosch to a Fisher & Paykel.
The Westpac/Melbourne Institute Consumer Sentiment Survey fell in September to 100.5, dropping below its long-run average for the first time this year.
Bunnings chief executive Mike Schneider has also attributed a falloff in same-store sales at the home improvement behemoth to the housing downturn.
Bunnings' like-for-like sales growth slowed from 7.7 per cent in the March quarter to 4.9 per cent in the June quarter, although the retailer was cycling 10 per cent-plus growth in the year-ago period.
"We've consistently said that when housing churn comes off, we see changes in alterations and additions, so that's something that we will obviously continue to work through," Mr Schneider told investors last month
Citigroup analyst Bryan Raymond said the current cycle was increasingly resembling that in 2011/2012, when a slowing housing market combined with elevated price competition drove large earnings downgrades.
"Like-for-like sales growth has been impacted by severe price competition between Harvey Norman and The Good Guys," he said in a recent report. "We forecast negative LFL sales growth in both 2019 and 2020 for both retailers due to cyclical and competitive pressure."