What's New At IFA 2018, Berlin, Big Brands Get Ready To Battle It Out
It's one of those shows where anything can be announced and this years is going to be no different with rumours of new 8K TV's, LG Robots which will never make it to Australia and new networked sound gear that is supposed to be "significantly" superior to Sonos.
Held at the Messe Berlin conference centre, this show is where the Japanese TV brands will go head to head with Samsung and LG with new 8K TV's while Google and Amazon are set to slug it out with most big brands looking to deliver new voice activated devices.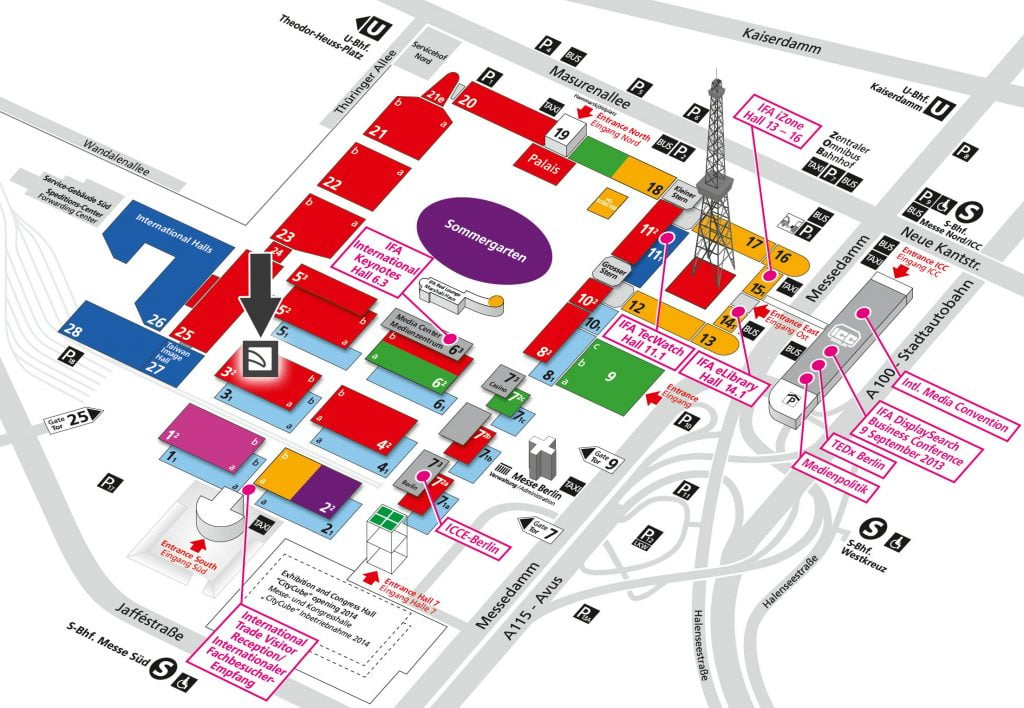 The big announcements are set to come from Acer and Lenovo in the gaming and Chromebook markets as well as Harman with a new range of Harman Karman voive activated speakers that will take on Sonos.
These devices will integrate easily with Samsung TV's and the Companies smartphones after the Korean Company aquired Harman last year. Another Company set to tackle the established Sonos networked audio market is Swedish Company Audio Pro. They have a new range of sound gear that is set to be on show at the show.
Huawei's also hosting a press conference at IFA despite being banned from pitching for the 5G network in Australia, they are expected to announce the Mate 20 family of devices will be revealed onstage. XDA Developers claims to have seen legitimate pictures of the Mate 20, complete with a relatively unobtrusive teardrop notch — much like the Essential PH-1. Reports suggest that the new Mate 20 will have a 6.3-inch display and compete head on with Samsung's new Galaxy Note 9. The only problem is who will stock it.
Aside from this, talks also suggest that there might be two variants of the Mate 20 which comes with a 'Lite' and a 'Pro'. The Pro version features a huge 6.9-inch display while the Lite comes with a slightly less powerful internals.
Sony is expected to launch the Xperia XZ3 at IFA despite rumours that Australia is one of the Countries that the Japanese Company is pulling out of due to poor smartphone sales.
According to some observers, LG could introduced its V30 smartphone at IFA, and while the collective chatter of the internet generally agrees a V40 (or more likely, a V40 ThinQ) is incoming, we're not clear on exactly when.
TCL,aka the company responsible for the BlackBerry smartphone brand and the #3 smartphone brand in Australia with their Alcatel range, definitely has something to announce at the show. The KEY2 only came out a few months ago, but BlackBerry rumors suggest a KEY2 LE lite edition of that handset will be unveiled at the show this week.
We've heard a lot about this device and we are eager to see if the KEY2 LE will be the best QWERTY keyboard-equipped mid-ranger to get your hands on in 2018.
The new Blackberry's handset's price tag will arguably be the most interesting thing about it, since affordability is going to be the big draw, some are tipping a sub $750 model in Australia.
Samsung is set to introduce an 8K QLED TV at this year's show and with the launch of a Foxtel 4K real time sports channel only just happening it could be a long wait before we get 8K real time streaming.
Samsung will almost certainly show their 'Wall TV' the 146-inch 4K MicroLED model to Berlin,
Rumor has it LG might show off an even bigger, 175-inch MicroLED TV at IFA, but it's not guaranteed.
Phillips, Hitachi as well as Sharp are all set to launch new TV's at IFA.
While high-end headphones are a pretty common sight at IFA the advancements are set to come in voice activated in ear models from the likes of Jabra.
RHA will be bringing along the world's first planar magnetic wireless earphones, for example.
Smart appliances will be everywhere at IFA. The move comes as KitchenAid rolls out their new appliances range in Australia and LG's already said as much, teasing a bunch of stuff that feeds into its ThinQ AI platform.
Samsung is similarly invested in making everything smart and communicative, so there'll certainly be plenty of new home appliances ready to slot into our already connected lives.
We don't reckon Motorola will appear in many headlines this year as they move to flogging their devices in Aldi and discount shops.
Last year, the company announced the Moto X4 at IFA, but the new Moto Z3 debuted less than a month ago.
Some say that the IFA stage is set for Google to release their new Pixel Watch. Although there weren't any specific details provided by the company yet, it wouldn't surprise us if Google uses the expo to introduce their new device.
Another interesting news about LG is the possibility of entering the smart wearable race with their very own smartwatch. The same can be said to Huawei as there are few interesting patents recently submitted by the company for as a possible preparation for entering the smartwatch competition.