Wesfarmers Triple Profit, Kmart & Target Slump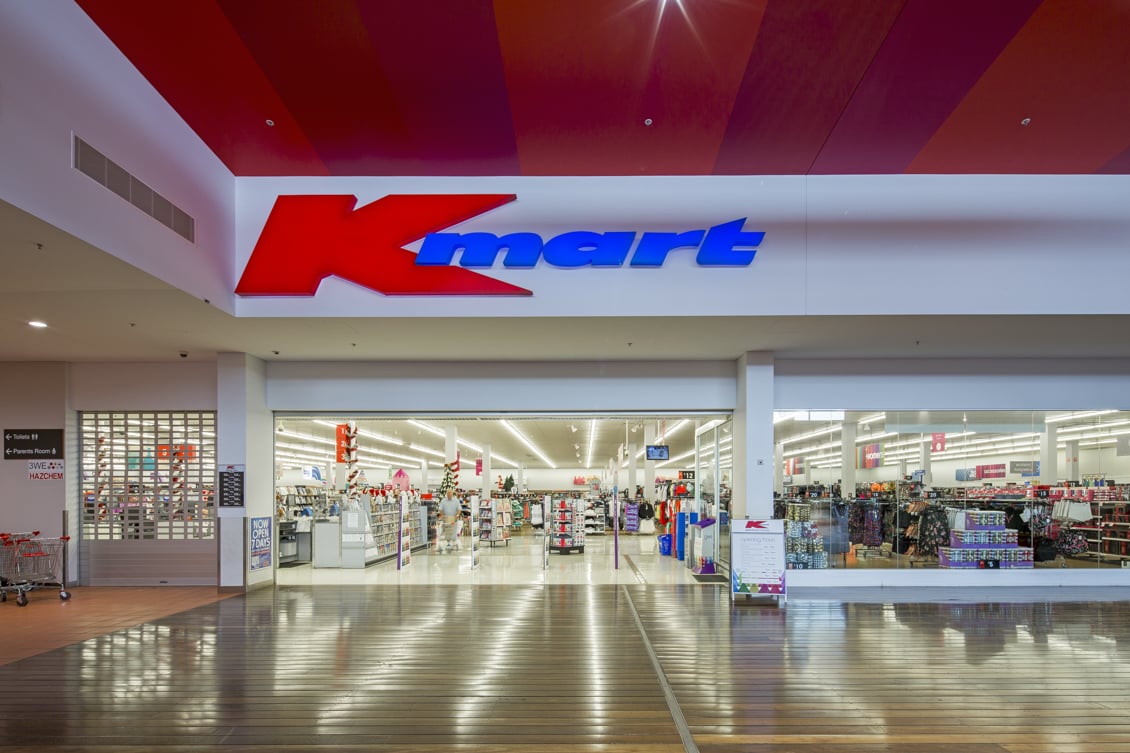 Wesfarmers has reported a 360% jump in [statutory] full-year profit buoyed by its de-merger from Coles – with strong performance from Officeworks and Bunnings offsetting department store slumps.
Group full-year profit notched $5.5 billion, aided by $3.171 billion in gains from the Coles de-merger, offloading of Kmart Tyre and Auto Service, Quadrant Energy and more.
The conglomerate has announced a full-franked ordinary dividend of 78 cents/share, bringing its full-year ordinary dividend to $1.78/share, with total shareholder dividends this year of $2.78.
Results were hampered by a 13.7% drop in department store earnings (Kmart and Target) to $540 million.
Bunnings reported an 8.1% jump in earnings to $1.626 billion, whilst Officeworks climbed 7.1% to $167 million.
"After adjusting for the $128 million contribution from the Group's 15 per cent investment in Coles, earnings before interest and tax from the Group's continuing operations increased 7.4 per cent during the year, benefiting from continued growth in Bunnings Australia and New Zealand, Officeworks and Chemicals, Energy and Fertilisers (WesCEF)," claims Wesfarmers CEO, Rob Scott.
Mr Scott asserts the Group's balance sheet is "strong", with a significant drop in net financial debt.
"The group's balance sheet remains strong, with net financial debt reducing to $2,116 million from $3,580 million in the prior year as a result of portfolio activity and strong cash generation in the group's operating businesses."
For the period ending June 30, Bunnings ANZ reported a 3.9% lift in store-on-store sales growth, down from 7.8% last year. Total store sales growth jumped 5.2%, down from 8.9% in 2018.
During the year, the DIY giant opened 17 new stores, including 10 replacement stores, whilst rolling-out its Click and Connect offering.
Target Australia post a 1.5% drop in total sales growth, down from the 4.7% decline in 2018. Comparable sales growth slipped to -0.8%, an improvement from -5.1% the year prior.
Kmart notched a 1.5% lift in total sales growth, dropping from an 8.3% rise last year. Comparable sales growth was flat, down from a 5.6% lift in 2018.
During the year, Kmart opened four new stores (inc. one replacement), whilst completing 23 store refurbishments and closing one store.
Target opened one new store, and closed 15 outlets.
The news comes after Wesfarmers completed its acquisition of the Catch Group in August, with the $200 million+ deal said to offer an "exciting adjacent opportunity to support the development of digital and e-commerce capabilities."
For the period ending June 30, Officeworks sales growth slipped to 7.6%, down from 9.1% the year prior. EBIT margin remained relatively flat.
The stationery and office supply giant has opened four new stores, and completed its acquisition of mobile tech repairers 'Geeks2U.'
Officeworks click and Collect orders soared 45% year-on-year, as the company combats competition from the likes of Amazon Australia.