TPG, Vodafone To Appeal Merger Block
TPG Telecom and Vodafone Hutchinson Australia have confirmed market speculation, by advising they will appeal the ACCC's opposition of its $15 billion merger in the Federal Court.
The news comes after the ACCC inadvertently disclosed its decision to an online mergers registry, prompting a press release the day before scheduled.
The decision follows several months of delays, with the announcement originally slated for early this year.
The ACCC claims delays stemmed from information gathering efforts with merged parties.
Shares in TPG Telecom closed down 13.5% yesterday, with Hutchinson Telecommunications plummeting 28% to 11.5 cents.
Telstra shares have soared 2.43% shortly after open today to $3.37.
Speaking to The Australian, Vodafone boss Inaki Berroeta asserts it's a "dangerous thing" when a regulator tries to create an "ideal market structure which doesn't gel with reality."
As part of its opposition, ACCC Chair Rod Sims claims blocking the merger will prompt TPG to roll out its own mobile network.
"TPG is the best prospect Australia has for a new mobile network operator to enter the market, and this is likely the last chance we have for stronger competition in the supply of mobile services," said Mr Sims yesterday.
"Wherever possible, market structures should be settled by the competitive process, not by a merger which results in a market structure that would be subject to little challenge in the future"
"This is particularly the case in concentrated sectors, such as mobile services in Australia."
"After thorough examination, we have concluded that, if this proposed merger does not proceed, there is a real chance TPG will roll out a mobile network."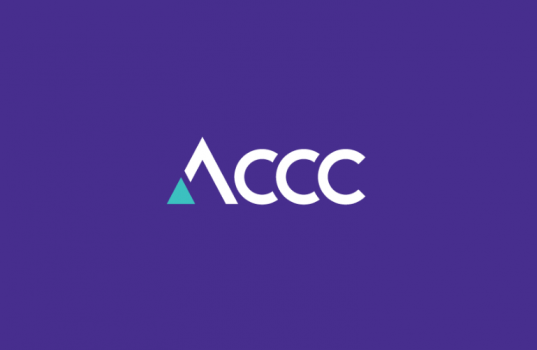 TPG Telcom's appeal of the ACCC's decision seeks to counter this assumption, asserting there's little chance it will emerge a fourth operator.
The news comes after TPG ditched its plans to build a local mobile network early this year, notching $228 million in first-half writedowns.
At the time, commentators claimed its decision sought to encourage the ACCC's merger approval.
The company also blamed the Australian government's ban on Huawei 5G telco equipment as a 'key factor.'
TPG Telecom will seek to convince the Federal Court the proposed merger will not substantially lessen competition, contrary to the ACCC's remarks.
"A mobile market with three major players rather than four is likely to lead to higher prices and less innovative plans for mobile customers," said Mr Sims in December.