BREAKING NEWS: ACCC Oppose TPG & Vodafone Merger, Shares Dive
The Australian Competition and Consumer Commission (ACCC) has today issued a major blow against TPG Telecom, by announcing its opposition of the proposed $15 billion merger with Vodafone Hutchinson Australia.
The news was confirmed by the consumer watchdog this afternoon – sending TPG shares down over 14% – after inadvertently being published to one of its online merger registers.
The ACCC claims the merger would likely "substantially lessen competition in the supply of mobile services" and preclude TPG from being the fourth mobile network operator in Australia.
It comes after TPG Telecom ditched its plans to build a local mobile network early this year, notching $228 million in first-half writedowns.
At the time, commentators claimed its decision sought to encourage the ACCC's merger approval.
The company also blamed the Australian government's ban on Huawei 5G telco equipment as a 'key factor.'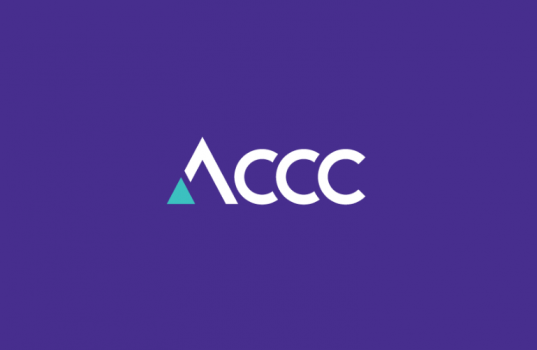 "TPG is the best prospect Australia has for a new mobile network operator to enter the market, and this is likely the last chance we have for stronger competition in the supply of mobile services," remarks Mr Sims today.
"Wherever possible, market structures should be settled by the competitive process, not by a merger which results in a market structure that would be subject to little challenge in the future"
"This is particularly the case in concentrated sectors, such as mobile services in Australia."
"After thorough examination, we have concluded that, if this proposed merger does not proceed, there is a real chance TPG will roll out a mobile network."
According to the ACCC, industry incumbents have also labelled TPG a "formidable potential competitor in mobile."
Market feedback agrees TPG's entry as new mobile network operator would likely cause a drop in prices – ultimately delivering "substantial benefits to consumers."
Today's decision follows several months of delays, with the announcement originally slated for early this year.
Back in December, the ACCC voiced "preliminary competition concerns", with the merged entity a formidable rival against Telstra and Optus.
"If TPG remains separate from Vodafone, it appears likely to need to continue to adopt an aggressive pricing strategy, offering cheap mobile plans with large data allowances," said Mr Sims at the time.
"A mobile market with three major players rather than four is likely to lead to higher prices and less innovative plans for mobile customers."
In early March, the ACCC advised delays stemmed from information gathering efforts with merger parties.
TPG Telecom's key retail brands currently encompass TPG, iiNet and Internode, with the company boasting around 1.9 million fixed broadband subscribers.
The telco is said to have ~430,000 mobile subscribers, complementing around $1.6 billion in purchased spectrum, plus $600 million in deploy equipment.
In December, TPG and Vodafone formed a joint venture to hold and licence spectrum. The ACCC claims the JV is ongoing, and will not terminate if the proposed merger does not proceed.
Further information is available on the ACCC's website here.