TCL Debuts Its First Range of Premium Yet Affordable Smartphones – The TCL 10 Series
TCL has launched its first series of branded Android smartphones – the TCL 10 Series. This line up is designed to be premium yet affordable – with every model under USD$500. Exact local pricing and release dates have not yet been released.
TCL, which is renowned for its TVs and their bright premium displays, has brought this technology to its phones. All smartphones in the TCL 10 Series have high-resolution displays, TCL's NXTVISION visual technology, a high-quality quad rear camera setup, and Qualcomm Snapdragon processes.
Another fun feature is the Standard Dynamic Range (SDR) to High Dynamic Range (HDR) real-time conversion feature, which provides HDR-like video enhancement with brighter highlights, darker shadows, increased contrast and amplified colour.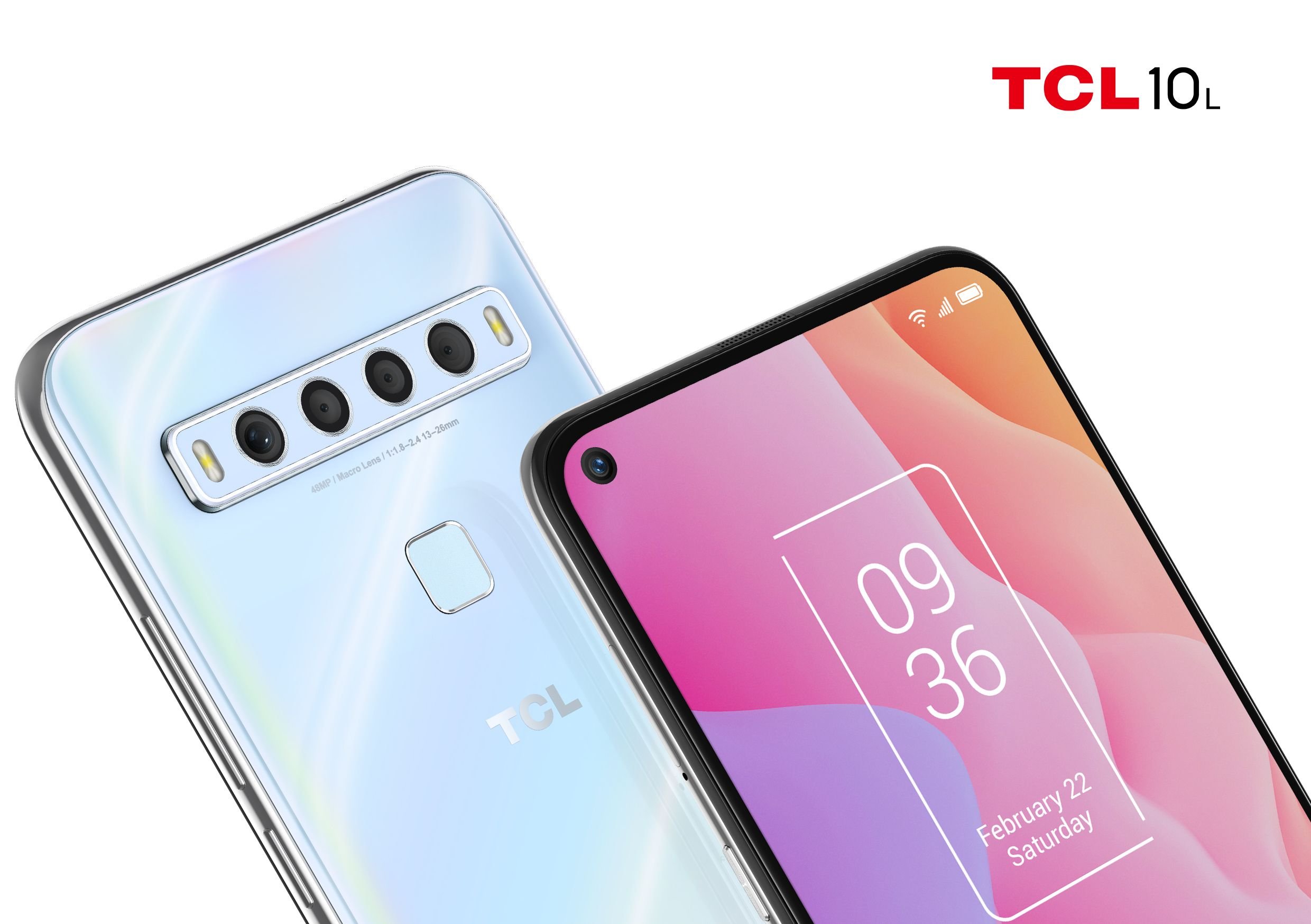 In addition, TCL has built in eye care modes – such as Adaptive Tone, Reading Mode and Eye Comfort Mode – to protect users' eyes and provide the optimal viewing experience in all lighting conditions.
Each of the TCL smartphones also has the capability to connect to up to four Bluetooth speakers or headphones at the same time.
As a sign that the brand likely plans to develop more smartphones in the future, TCL has launched its own user interface, which offers intuitive interaction and a high degree of customisation.
The whole series is sleek and stylish, with a slim design, and come in a range of chic colours. The TCL 10 Series comprises three smartphones: the TCL 10 5G, the TCL 10 Pro, the TCL 10L.
TCL 10 5G
Powered by SnapdragonTM 7-series 5G SoC, the TCL 10 5G delivers increased data bandwidth for faster uploads and downloads, and upgraded Wi-Fi connection stability.
It features Quick ChargeTM 3.0 fast charging technology and OTG Reverse Charging, which can turn the phone into a portable power bank to charge your other small devices or a friend's phone when you're out and about.
Its display is bright and eye-catching, with a 6.53-inch Full High Definition Plus (FHD+) DotchTM display and a 91% screen-to-body ratio.
The TCL 10 5G quad camera comprises a 64MP high-resolution main camera, a 118° wide angle camera, a macro camera for super close-up shots (you can shoot from just 2cm away), and a depth camera for stunning bokeh photos.
On the front, there is a 16MP camera that has 4-in-1 big pixel technology to produce brighter photos in low-light settings.
"Qualcomm Technologies and TCL have maintained a close and strong collaboration for a long time, and we are excited to see TCL select the Snapdragon 765 5G Mobile Platform for their very first 5G smartphone," Alex Katouzian, SVP and GM of Mobile, Qualcomm Technologies, said.
"The Snapdragon 765 integrates 5G connectivity and Artificial Intelligence, which will help TCL 10 5G bring remarkable 5G capabilities and life-changing experiences to more consumers worldwide."
The back cover has a mystic, 3D purple design on the back cover.
TCL Pro
The defining feature of the TCL 10 Pro is its 6.47-inch FHD+ curved AMOLED display – this model won the 2020 iF Design Award the 2020 Red Dot Award for its wide range of colours and sharp picture resolution.
If you're unfamiliar with the term, AMOLED stands for active-matrix organic light-emitting diode, which adds a layer of semiconducting film behind the OLED panel for a higher definition display.
Leveraging its NXTVISION technology, the TCL 10 Pro is one of only a few smartphones that are Netflix-certified to stream HDR10 videos.
The curved shape of the AMOLED screen maximises the display, creating a high screen-to-body ratio. There is no home button – which also allows for more screen space – with the fingerprint sensor sitting on the screen itself.
Like all models in the TCL 10 Series, the TCL 10 Pro has four rear cameras: a 64MP high-res camera, 2.9μm big pixel low-light video camera, a 123° wide angle camera, and a macro camera. The 24MP front-facing camera has a hybrid auto focus solution that takes crisp photo day and night.
The TCL 10 Pro includes super low light video and super wide-angle video capabilities, allowing you to shoot high-quality content.
It will be available in Ember Grey and Forest Mist.
More information on the TCL 10L can be found here.