Optus Follows Telstra With $10 Million Billing Fine
Optus has followed in the steps of Telstra, with the Federal Court today imposing a $10 million fine over its misleading 'direct carrier billing' (DCB) service – netting the telco $65.8 million in commissions since 2012.
The news follows similar actions by Telstra who was penalised identically in April 2018. ACCC proceedings against Optus commenced in October last year.
Optus admits the company misled customers – and breached the ASIC Act – by charging for mistakenly purchased third-party content via direct carrier billing.
The telco admits it failed to properly inform customers that DCB was a default setting on accounts, with charges applied to unintentional purchases.
In a published ACCC statement, Optus claims it knew from at least April 2014 that many customers were billed for DCB content they'd "mistakenly or unknowingly" signed up for.
"In many cases, Optus customers had no idea they were buying anything, and certainly did not need or want the content for which they were being charged," claims ACCC Chair Rod Sims.
DCB incurred charges on a person's account with just one or two clicks on a web browser, with the telco earning commissions on items sold via the service. Content included the likes of games and ringtones.
The ACCC asserts DCB commissions have netted Optus around $65.8 million since 2012, with customers charged about $195 million for content.
The watchdog has slammed Optus for failing to implement proper identity safeguards, despite receiving over 600,000 enquires.
Optus reportedly referred enquiring customers to third-parties, with many customers experiencing "significant difficulties" while attempting to cancel purchases or obtain refunds.
"Optus failed to take appropriate action, choosing instead to continue to charge customers and collect commissions on these sales, even after numerous complaints," affirms Mr Sims.
"We are pleased that the Court agreed that this conduct is simply unacceptable, and deserves a significant penalty."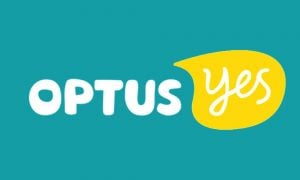 The ACCC understands around 240,000 Optus customers have currently been refunded, with around $8 million in refunds paid by Optus, and $13 million from third-party providers.
The telco claims it's contacting 'potentially impacted customers', plus those Optus has identified as being incorrectly charged.
Optus asserts it's also reviewing any future complaints in light of this action, and will deal with them in good faith.
Customers are encouraged to check their Optus account, and contact the telco if they believe they've incurred unauthorised DCB charges (13 39 37).
Further information in available on the ACCC's website here.