Optus Stung Over $10 Million, Refunds 240,000 Customers
Optus is set to be stung $10 million in penalties, after the ACCC deemed its third-party 'Direct Carrier Billing' (DCB) service contravened the ASIC Act. The telco will now refund over 240,000 consumers.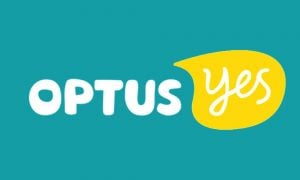 It comes after the ACCC commenced similar proceedings against Telstra, culminating in the refund of $9.3 million to 72,000 customers last month. Telstra's 'Premium Direct Billing' (PDB) service was also ruled misleading.
In conjunction with the Federal Court, the ACCC alleges Optus made false or misleading representations about its direct carrier billing service, with many unaware DCB was a default account setting.
The ACCC understands a total of $31 million has been refunded to 240,000 Optus customers to date – $12 million paid by Optus direct, and $19 million by third party providers.
Optus admits it has been aware of DCB's effect on a "significant number" of customers, with many charged for premium content they did not want, nor agreed to buy.
The telco has operated its DCB service since May 2012, and charged around 2 million customers for premium content (e.g. ringtones, games, horoscopes) every financial year.
Optus has also admitted it failed to adequately inform consumers DCB was a default account setting.
ACCC Chair, Rod Sims, asserts Optus continued to generate "major profits" from DCB despite receiving over 600,000 direct enquiries:
"Despite over 600,000 direct enquiries Optus received over a number of years about this DCB service, Optus chose to continue to generate major profits at the expense of basic consumer protections."
Mr Sims claims a substantial number of Optus customers received expensive – and often unwanted content – without needing to verify their identity, or enter payment info.
"Many customers didn't realise they were signing up to anything at all, and in some cases family members such as children incurred these charges without the account holder's knowledge."
The Federal Court will decide at a late date whether the orders sought against Optus, including proposed penalties, are appropriate.
Following the ACCC's action against Telstra, Sims asserts there's a "compelling need" for consumer safeguards:
"There was compelling need for safeguards to be put in place to stop customers paying for content like ringtones and games that they did not want, did not use, and had difficulty unsubscribing from, and Optus just ignored this."
Optus agreed to cease its DCB service on 24 August 2018, as part of the ACCC's investigation.
Affected Optus customers are advised to contact the telco for further information, or visit the ACCC's website here.