BREAKING NEWS: Myer Calls Trading Halt After ChannelNews Story & ASX Intervention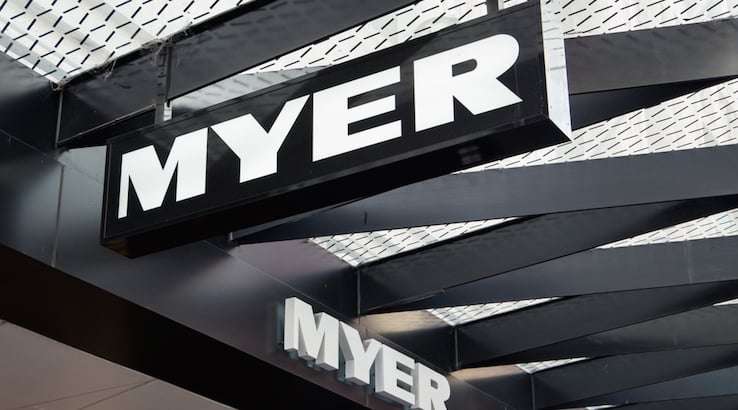 Troubled retailer Myer has denied it has breached its continuous disclosure obligations but they initiated a trading halt following our story on the company's poor financial performance along with a story in the AFR.
The ASX's compliance unit forced Myer shares into a trading halt after a limp response by the retailer to a leaked report.
The Melbourne based retailer halted trading in its shares pending a further announcement but said in a release on Friday it was "well aware of its continuous disclosure obligations and confirms it is in compliance with them".
The brief statement related to the recent leak revealed in the below story.
Is Myer who has moved to limit information on their sales figures set to be another Sears? According to leaked documents Myer is on the skids and struggling with sales down 5.5 per cent year-on-year, and down 8.9 per cent against Q1 of fiscal 2017.
The retailer only managed a profit in 1H18 of $40.1 million on revenue of $1.7 billion, this is below the first-half profit of $36 million.
There is one bright spot online sales were up 41% against the same period two years ago, yet down 5.2 per cent versus last year.
According to the AFR the absence of either company guidance or analyst consensus for the half-year, the ASX's yardstick is the previous corresponding period and listing rules require Myer's board to update the market as soon as it's aware it will fall short of underlying profit (not revenue) by between 5 per cent (arguable) and 10 per cent (mandatory).
The publication went on to say 'Let's be charitable and assume the trajectory of Myer's nosedive doesn't steepen: at negative 5.5 per cent, it will get to January 31 with a full $92 million less cash in the till. Myer's operating margin was 37.53 per cent for 1H18. Assuming the same margin (charitable again), that represents a decline in underlying profit of $24.15 million, or a full 60 per cent below last year's $40 million first-half profit.
One of the big issues for the Company is its crippling leases that are set in cement and cannot be cut.
The rate of Myer's sales decline increased last summer from 2.9 per cent in 1Q18 to 3.6 per cent in 2Q18.
It is a fortnight until the annual meeting in Melbourne with shareholders now calling for further disclosure. The Company is already facing a class action which came about because of its alleged past disclosure failures.
The AFR said is this board's last, desperate survival tactic really secrecy until voting closes? We'll see how that holds up now.