Is Myer Next For Administration Management?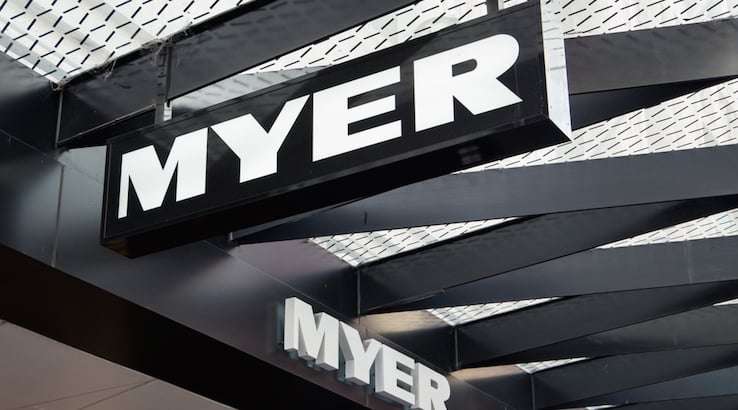 24 hours after Wesfarmers admitted that Target was in trouble with insiders telling Channel News that their future looks "grim", concerns are now being raised about the future of Myer and the looming possibility that the Melbourne retailer could be placed into administration.
The national retail group has been targeted by short sellers of late who are convinced that the retailer is facing a COVID-19 crisis that it will struggle to recover from.
According to online site shortman.com.au the number of Myer shares held by short sellers rose from 60.8 million on March 23 to 113.6 million by April 21. They are punting that that the shares will fall below $0.20 cents
They are gambling Myer shares, which have halved in value since February and are now around 20¢, will fall further.
About 13.7 per cent of Myer shares are now held by short sellers, up from 7.5 per cent in March and 7.1 per cent at the end of December.
Myer has taken over a mantle once held by JB Hi Fi as they are now the second-most shorted stock on the Australian Securities Exchange after Galaxy Resources (15.3 per cent).
Several analysts are tipping that Myer could join a long list of global department stores that have been forced to call in the administrators.
Iconic New York department store chain Barneys filed for bankruptcy last year, Debenham in the UK is in administration, US retailer Nordstrom has cancelled orders and is delaying paying suppliers; Macy's, which also owns Bloomingdale's, has extended payments for goods and services, the problems are endless.
The AFR reported "A lot of hedge funds are betting on zero [shorting a stock in expectation of bankruptcy] for zombie department stores kept afloat by low interest rates," one Australian fund manager said.
"You do have to wonder if there is a better future for Myer if it goes into administration, restructures its leases and re-emerges with just its flagship stores in capital cities."
If placed into administration the big losers in the sound market would be Bose who has over 20 products ranged at Myer, also set to be hit are Sony, Harman with their JBL range and Apple with their Beats headphones.
In the TV market Chinese brands TCL and Hisense could be big losers along with LG and Sony. Samsung Australia's #1 TV brand is not sold at Myer.
Up until now Myer has repeatedly denied speculation it is planning to go into voluntary administration though they have admitted to calling in insolvency experts.
Currently Myer has around $90 million in cash and lease liabilities of $1.8 billion, it was only recently that Allegro Funds got hold of Harris Scarfe, stripped the $70M in cash out of the business leaving suppliers with cents in the dollar.
The retailer has temporarily shuttered its stores for six weeks until May 11 and is in talks with landlords about closing or shrinking stores and reducing rents.