Hitachi Launches Two Japan Made Air Purifiers As COVID-19 Goes Airborne
Hitachi has entered the air purifier market with two 'Made In Japan' models, the move comes as the Victorian Government fights a battle with airborne spread of COVID-19.
In Australia consumers, business, and government departments, are moving to invest in air purifiers because of their ability to eliminate airborne particles associated with Covid-19, the flu, and other forms of influencer.
Recently Samsung secured a major contract to supply their three-layer air purifiers for use in Government run quarantine hotels. Japanese appliance maker Sharp also has a range of air purifiers.
The new top end Hitachi air purifier which is set to retail for $899 has an allergen-Free HEPA Filter system, for Fine Dusts.
These filters are washable, and they removes both dirt and odours from the air as well as allergen・floating viruses' bacteria, pet, tobacco, and cooking Smells.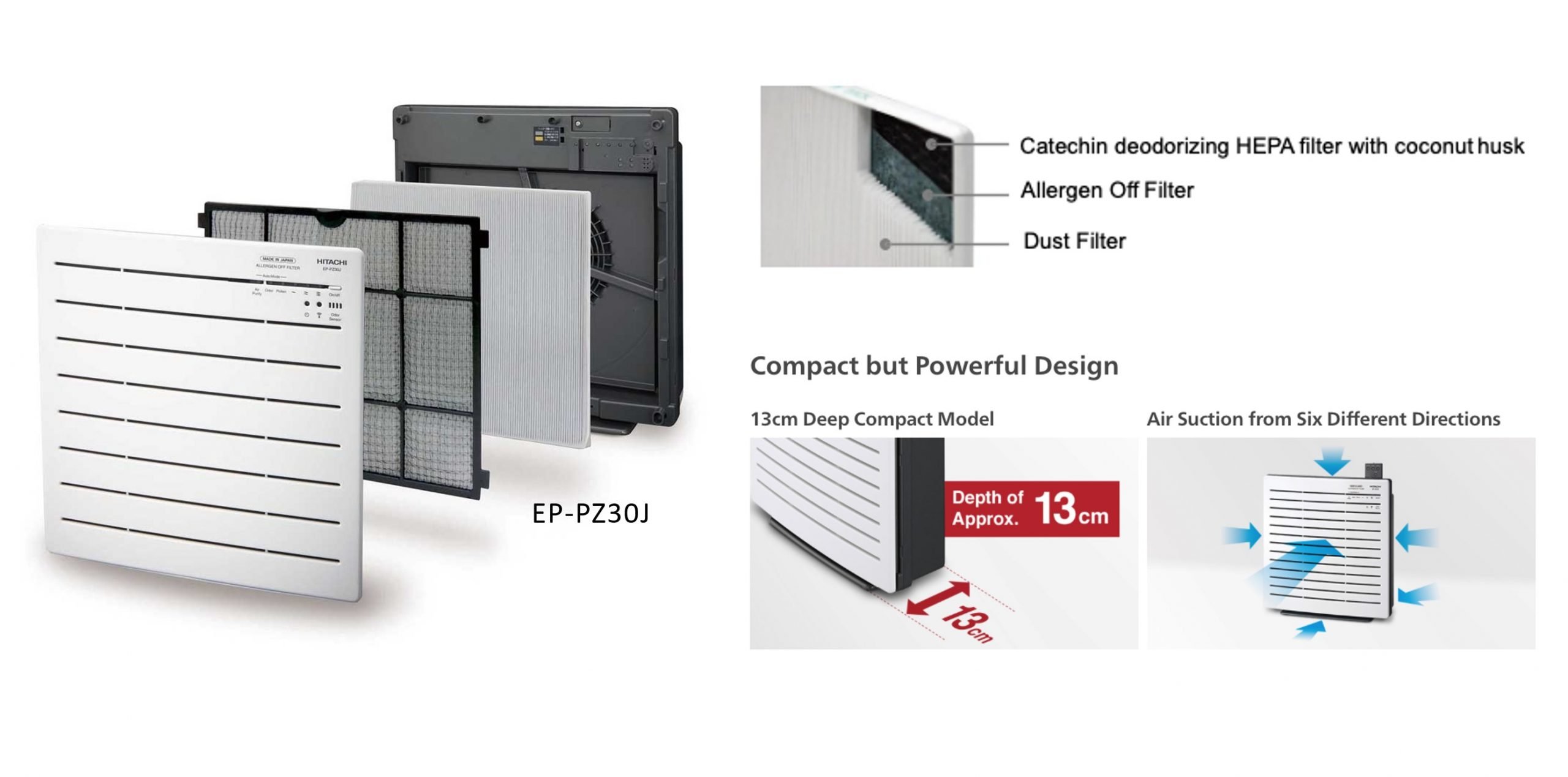 They are also extremely quiet only putting out 15dB of noise.
There are two models in the Hitachi air purifier range. The smaller EP-PZ30J is sufficient for 22-25 metre spaces and has 6 directional air suction.
It also suppressible Substances such as mould, pollen, and dead dust mites. The larger EP-NZG70J is good for a 52-metre space and has the allergen-free HEPA Filter (PM 2.5).
On sale at Bing Lee the new air purifiers are highly popular in Japan.
According to Hitachi consumer marketing director Mark Beard "Air purifiers are fast becoming essential in Australian homes. During the recent bushfires and burning off by authorities a lot of people had to put up with air contaminated by bushfire smoke. This affects asthma sufferers and the general public at large" he said.
"An air purifier can alert people to air problems while also managing the air quality in a home or business location". he added.