Harvey Norman Profit Up, Oz Flat, Overseas Strong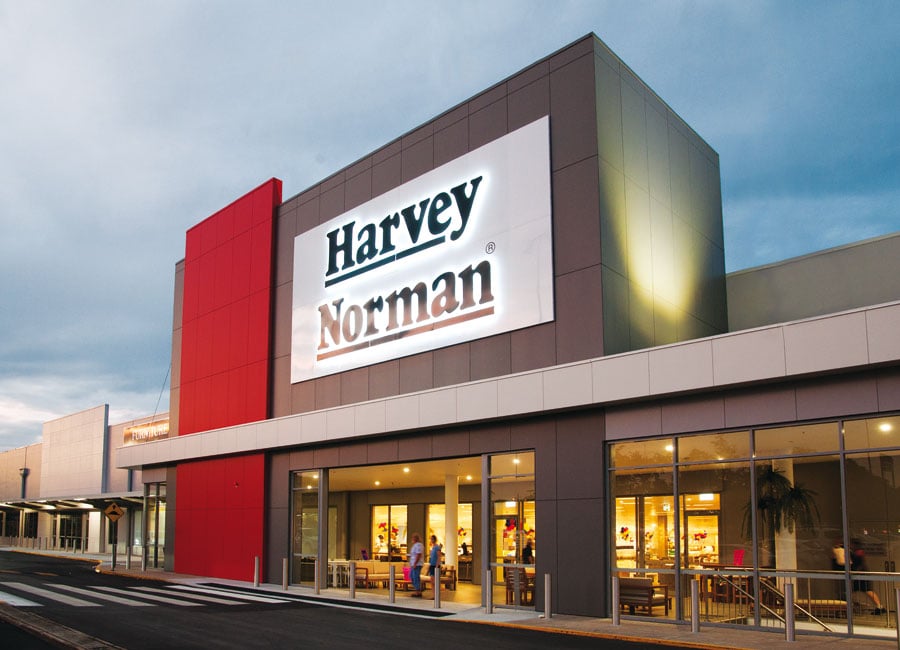 Harvey Norman has reported an 8.4% lift in full-year net profit [before tax] to $574.56 million, with Australian franchisee sales slipping 1.8% and comparable sales down 0.9%.
Results were buoyed by record overseas retail sales, notching over $2 billion for the first time.
Company-operated sales revenue lift 12.1% to $2.234 billion, with  2HY19 Australian retail sales subdued by a soft local housing market.
As at June 30, Harvey Norman boasts 195 franchised complexes across Australia.
The group has reported a final dividend of 21 cents per share, up from 18 cents per share in FY18.
Harvey Norman's FY19 offshore operations now represent 23% of total profit before tax, operating 90 company-operated stores overseas.
The retailer is focused on further growing its international presence, with expansion plans on track especially in Malaysia.
Group net profit after tax jumped 7.4% to $402.32 million, with earnings per share climbing 4.5% to 34.70 cents.
Harvey Norman has sought to lower company debt, announcing a renounceable pro rate entitlement offer to raise $173.49 million.
The 1-for-17 renounceable rights issue at $2.50 a share marks a 46% reduction versus a close of $4.67 on Thursday.
The group asserts its balance sheet remains strong, with the value of net assets up 8.8% to $3.20 billion as at June 30.
"We have delivered the completion of our 8-country Flagship strategy and each Flagship has performed to expectations," remarks Chairman, Gerry Harvey.
"For new stores and existing refits going forward, we are taking the best elements of the Flagship fitout and design to integrate into these stores."
The group claims this strategy has seen a good sales uplift in Malaysia, Singapore, Slovenia and Ireland, and is set to start rolling out the premium format in Australia and New Zealand.
"We are currently underway with the first premium refit in Australia at the Cairns franchised complex, and the franchised complexes located at Campbelltown, Balgowlah, Preston and Aspley will commence post-Christmas," states Harvey.
Shares in Harvey Norman slumped 1.8% to $4.62 shortly after 11:00 AEST.