Google Says Goodbye Passwords, Hello Passkeys
Google will be swapping out the default sign-in method for Google accounts from passwords to passkeys because they say passkeys are more secure.
Passkeys use what should be more secure ways to recognise a user, such as facial recognition, a fingerprint, or a pin sent to a user's mobile device.
According to Google, the tech giant says passkeys are roughly 40% faster than passwords and safer, too.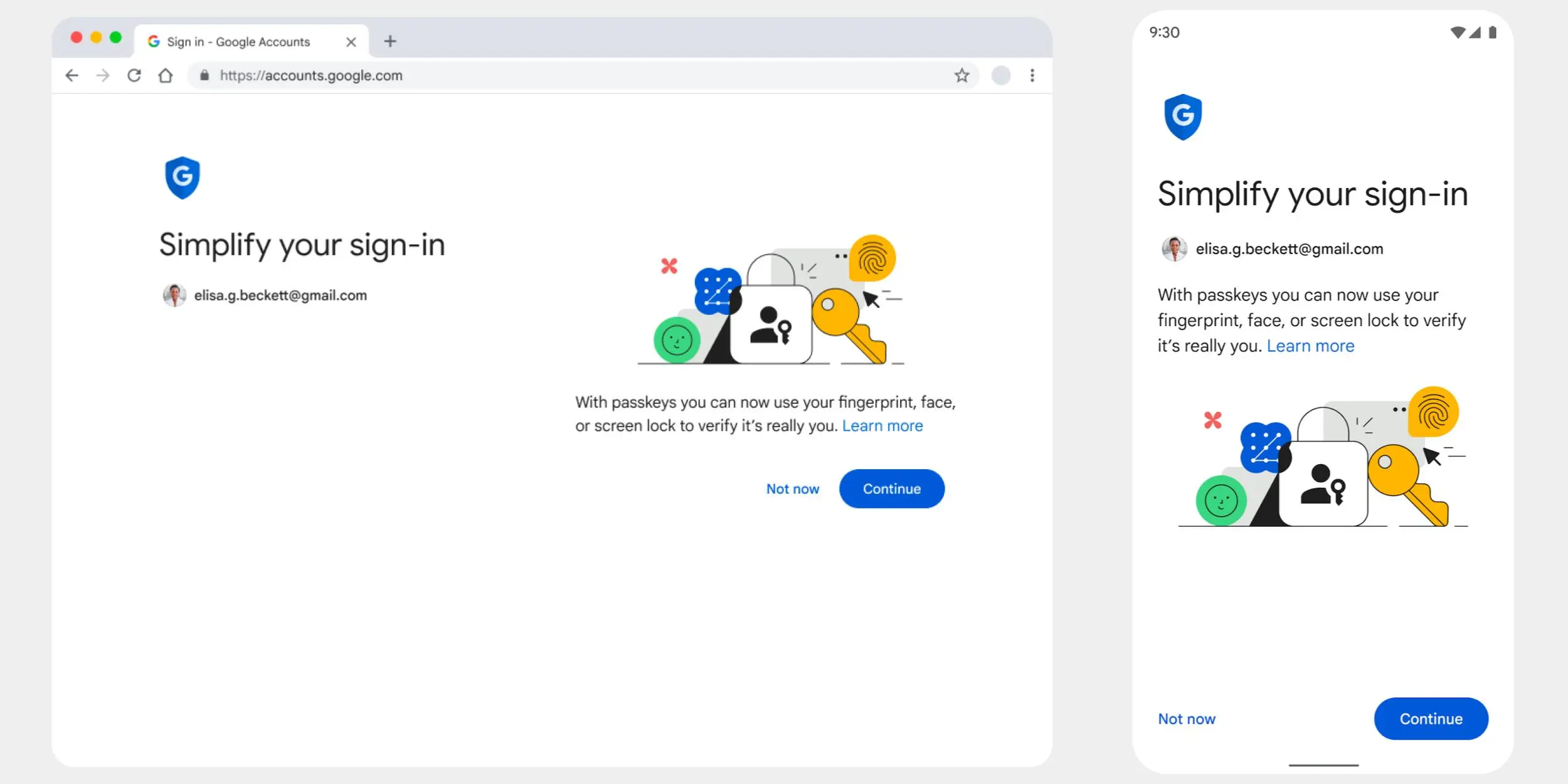 Soon, Google will start encouraging users to set up passkey when logging into their Google account via Gmail, YouTube, and others.
Google says this new default to passkeys will allow users to "skip passwords when possible."
"We've found that one of the most immediate benefits of passkeys is that they spare people the headache of remembering all those numbers and special characters in passwords. They're also phishing resistant," Google says.
The tech giant said that other apps like Uber and eBay are directing users to implement passkeys, and WhatsApp is likely up next.
This latest development brings Google one step closer to making passwords entirely obsolete.
"We'll keep you updated on where else you can start using passkeys across other online accounts. In the meantime, we'll continue encouraging the industry to make the pivot to passkeys — making passwords a rarity, and eventually obsolete," Google said in a blog post.