Gerry Harvey Slams "Overreacting" Investors, Focused On "Fighting" Amazon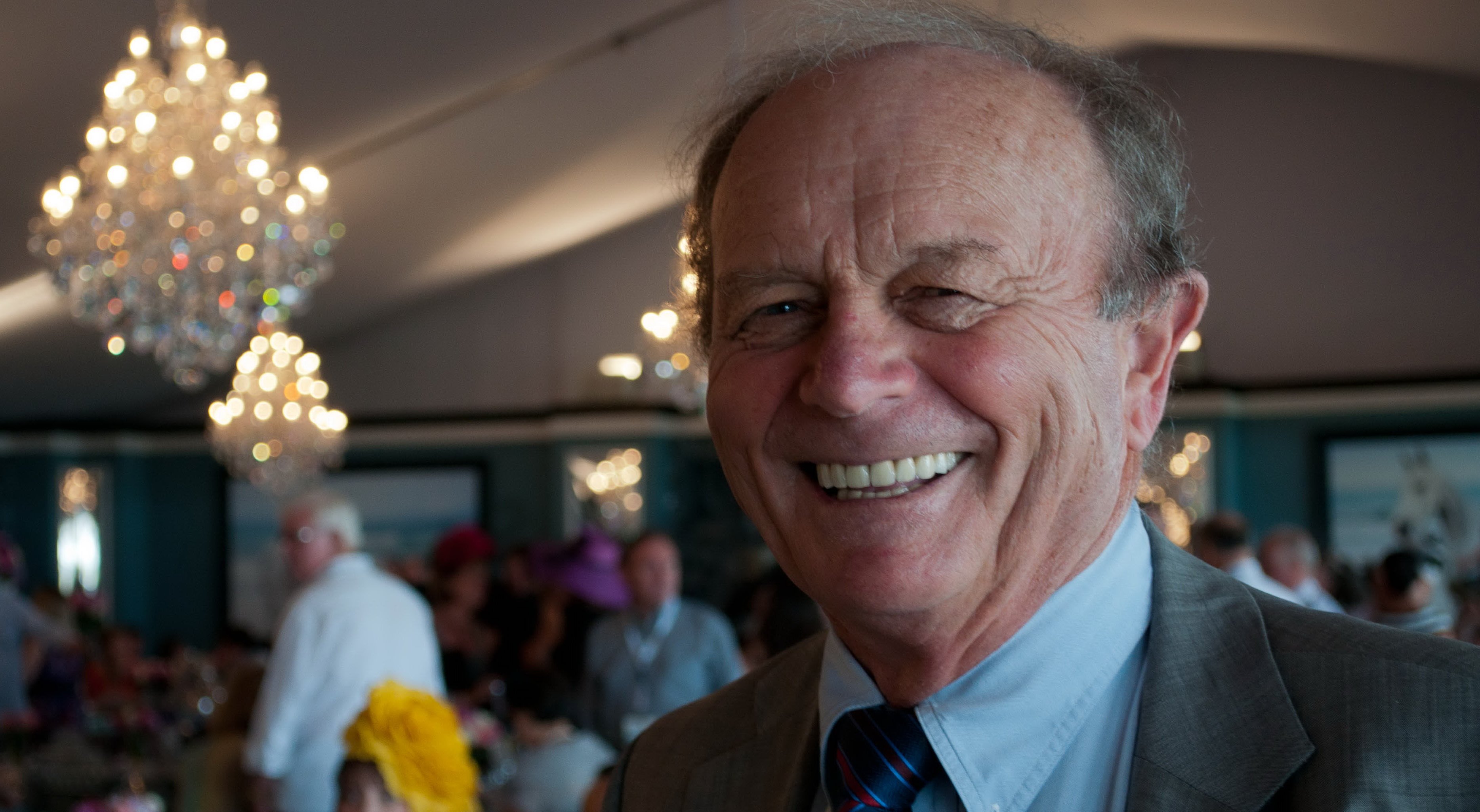 Gerry Harvey is adamant investors are "overreacting" to Harvey Norman's HY18 earnings results, stating the retail group's franchisee profit slump was impacted by investments in IT & e-commerce, so it can be "fighting fit" against rivals Amazon Australia and JB Hi-Fi.
The news comes as its half-year results caused Harvey Norman shares to dive by 14.9% – the biggest one day decline in more than 20 years.
For the six months to December 31st, Harvey Norman's earnings [before interest and tax] slumped 18.5% to $306.1 million, missing consensus forecasts of $324 million.
Th retail group's half-year profit dropped 19.8% to $293.61 million, whilst its underlying profit [before tax and excluding impairments from its dairy farm JV] remained relativity flat, climbing 0.8% to $296.08 million.
A full report on Harvey Norman's HY18 earnings results can be read here.
Following the retail group's half-year earnings results, some analysts affirm the retail group's situation is not as dire as initial reactions indicate.
According to The Australia Financial Review, some funds managers believe the market's harsh response was impacted by a lack of information from Harvey Norman, specifically detailing its strategy against Amazon:
"I don't think it's as dire as the initial reaction indicated", one fund manager affirmed.
"They could have done better at marketing it but that's the way they operate"
"They are paying the price for not adequately keeping the market in step with their actions."
In the current retail climate, many analysts agree IT and e-commerce investments are necessary, however, state Harvey's latest numbers reflect franchisee pricing pressure notably from JB Hi-Fi and Amazon.
Following its acquisition of The Good Guys, JB Hi-Fi has committed to lower prices and protecting its market share.
For HY18, Australian Harvey Norman same-store franchisee sales jumped 5.1%, however, comp-store growth notched only a 0.2% lift – a notable drop compared to the 7.4% increase previously recorded.
Citigroup analyst, Bryan Raymond states franchisees require more support, which is causing declining margins for Harvey Norman:
"The biggest issues out there are pressure on pricing and investment in the cost base"
"My view is existing competitors are becoming more competitive on price and new competitors will increase the pressure to some degree"
"The franchisees are requiring more support and margins for Harvey Norman, are declining when they should be seeing operating leverage".
The retail group's HY18 earnings were also impacted by its 49.9% stake in the Coomboona dairy and cattle farm joint-venture – which factored in a $20.7 million writedown, following equity-accounted losses of $4.6 million.
It's a fact many investors are reportedly saying Gerry Harvey must take responsibility for.
According to the Sydney Morning Herald, Mr Harvey states his job is now to "repair" the situation:
"Our job now is to try and repair the problem. And over the next couple of weeks we'll be doing things to repair the problem but I can't go into any specifics at this stage".
Harvey Norman is reportedly in a dispute with its JV partner over the repayment of $18.5 million in loans, which could lead to further writedowns in the future.