COMMENT: Why JB Hi Fi Is The Best Retail Group In Australia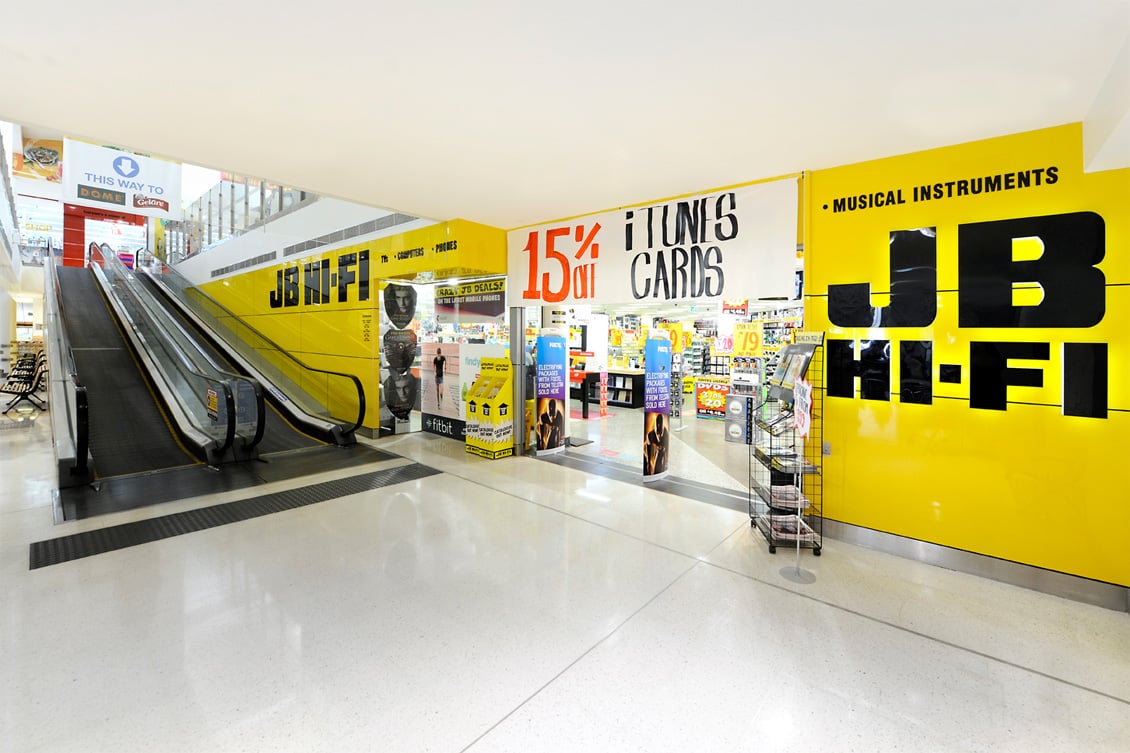 JB Hi Fi has demonstrated with today's results that they are the best mass retailer in Australia.
Sales are up 41% and Net profits up 21%. The result sends a clear message to manufacturers that if you want volume consumer electronics and appliance sales you must deal with JB Hi Fi or The Good Guys.
Their latest result comes despite an overall downturn in retail sales and the Australian launch of Amazon, who after much hype failed to deliver a knockout blow for CE retailers as was tipped by analysts such as Citi Group who have been left with egg on their face after they forecast tough times for the Melbourne based retail group.
In the past JB Hi-Fi management which is the crown jewel in the Companies operation, has been able to develop a clear strategy to take on competition. Amazon was no different.
What is happening is that the JB Hi Fi brand and more importantly their culture is resonating with consumers they trust both JB Hi Fi and The Good Guys when it comes to making a consumer electronics or appliance purchase.
The good news for suppliers is that JB Hi Fi is predicting an even better upside.
According to Group CEO Richard Murray he expects underlying net profit to rise as much as 15.5 per cent to $240 million in 2018 as a full-12-month contribution from The Good Guys is partially offset by investment in price to grow sales and market share.
While underlying net profit for the six months ended December 31 rose 21 per cent to $151.7 million and bottom line profit (including The Good Guys acquisition costs incurred in the prior half) rose 37.4 per cent.
Mr Murray now expects sales of $6.85 billion for the year, compared with previous guidance of $6.8 billion. JB Hi-Fi sales are expected to reach $4.75 billion (previous guidance $4.65 billion) and The Good Guys sales are expected to reach $2.1 billion compared with a previous forecast of $2.15 billion.
Key to the future is the work being done by Terry Smart at The Good Guys and Cameron Trainor who stepped into the CEO role at JB Hi Fi back in April when Murray took the Group CEO role and Smart returned to run The Good Guys.
Right now, Smart is battling headwinds as he looks to shift The Good Guys more into premium appliance products.
While the retailer delivered sales growth of 318% Smart believes that he can improve bottom line results with an expanded mix of merchandise.
Currently he is having to restructure several key areas of The Good Guys to be more streamlined and that includes merchandising, buying and the look and feel of The Good Guys stores.
Once these changes are completed shareholders can expect improved results as Smart extracts better returns from The Good Guys floor space.
At JB Hi Fi management such as Tim Carter, are working to grow the JB HI Fi Solutions business which recorded double digit sales growth and remains on track to deliver on the longer term aspirational sales target of approximately $500 million per annum, through both organic growth and strategic acquisitions.
Murray believes that there is significant upside in the Solutions business which is set to be challenged by Amazon later this year when they go after the B2B market in Australia.
Since taking over as CEO Cameron Trainer the former merchandising director has seen the Company lift sales online in a head on battle with Amazon.
Under Trainor online sales in Australia for HY18 grew 40.6% (HY17:40.4%) to $119.3 million or 4.8% of total sales.
Management are expecting this to grow even further after significant investments in new backend online technology. In the last two quarters they have improved delivery times while also improving the range of online merchandise available. At the same time Trainor has driven a program to revitalise stores with new layouts that allow the Company to add even further to the products ranged in a JB Hi Fi store.
The key drivers of its model is to always prioritise top line growth, even at the cost of gross margin.
JB Hi-Fi's strategy is to operate with low gross margins to ensure that it is ultra-competitive. That's one of its first lines of defence against an Amazon. It also put pressure on their competitors such as Harvey Norman who refuse to compare like for like sales. At Harvey Norman the most profitable area of the business is bedding and furniture not consumer electronics and appliances.