Apple, Amazon + Google, Bid For Distressed Toshiba Assets As Shares Plunge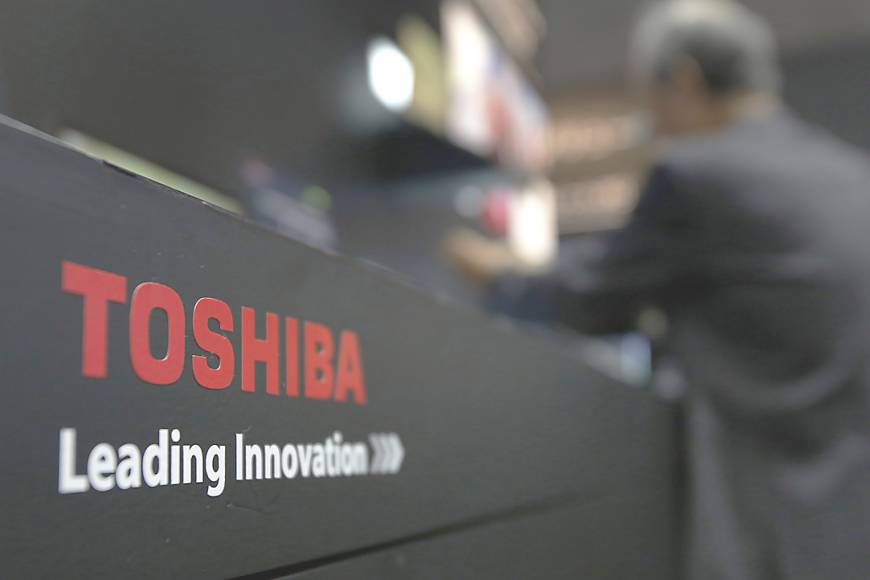 As some of the world's largest tech companies scrabble to buy up Toshiba memory chip assets on the cheap, their shares were plunging on the Took stock Exchange as the Japanese Company desperately looks to buyers to stave off bankruptcy.
Among the Companies looking to buy Toshiba's chip business, are Google, Amazon and Apple with bidding on the business expected to be fierce as several Chinese and Taiwanese manufacturers also eye off the business.
Yesterday, Toshiba shares fell as much as 9.4 percent in Tokyo after the struggling electronics conglomerate signalled that it may miss another deadline to release results for the last quarter of 2016. So far, this year the shares have fallen 20%.
Now the Company is struggling to identify how many billions the Company has lost due to bad investments and an accounting scandal that saw executives of the PC Company arrested.
The Tokyo-based company has already delayed earnings twice, as it sought to assess a multibillion-dollar loss at Westinghouse Electric, its U.S. nuclear unit.
According to Bloomberg Toshiba will be able to apply to the Tokyo Stock Exchange for another extension to the earnings deadline, but another delay could impact the exchange's review of the company's qualifications for remaining listed.
"They've already delayed it twice, so delaying it a third time is a negative," said Hideki Yasuda, an analyst at Ace Research Institute.
"What TSE is investigating now is if Toshiba's compliance improved after their accounting scandal a few years ago, and if it turns out that inappropriate pressure at Westinghouse resulted in this earnings delay, it could indirectly impact TSE's decision on delisting."
According to sources, Toshiba has received bids of up to 2 trillion yen for its semiconductor business, an executive said on Friday. The highest bid is for the entire unit, and bidders included individual companies as well as groups, said the executive, who asked not to be identified discussing a private matter.