Alcatel Talks Up IDC Numbers, Modular POP 5 And VR-Heavy 2017 Offering
"Joy is part of our DNA" announced Alcatel's Sam Skontos at an exclusive media gathering in Sydney earlier today.
At the event, the VP and managing director of Alcatel ANZ took time to both reflect on the company's rapid evolution  and gains over 2016 and hinted at the bright future they predict awaits them in 2017.
"We changed our brand," he began before moving on to talk about how the company's focus on delivering a 'joy' stretches back to the colorful mobile and flip phones they produced over a decade ago.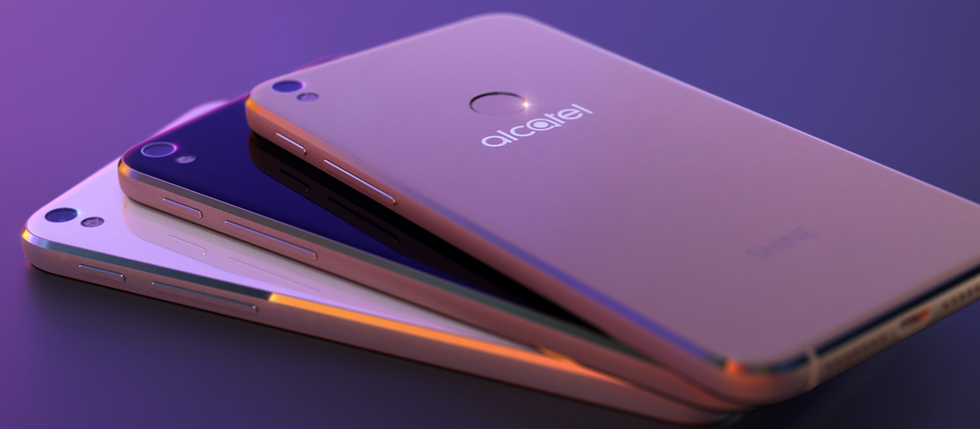 Skontos spoke about Alcatel's place in the smartphone ecosystem and positioned the company as a compelling option for young millennial audiences.
He says they're continuing to target those customers who "don't give a shit about what Apple or Samsung do".
"They're not interested," he said, before describing some of the challenges faced by Alcatel's low-price, high-value proposition.
He says that the carriers have a vested interest in pushing back against the company's efforts to break out of that space as without them, they'd be force to resort of "yum cha" vendors when it comes to low-end devices.
Skontos cited IDC numbers and said the company has continued to hold its position as the third largest vendor in Australia when it comes to units shipped for the fifth quarter in a row.
He quickly added that the company are the #1 feature phone vendor, and #3 connected tablet vendor.
Skontos reiterated his challenge to prove his sales numbers, challenging companies like HTC and Huawei to prove the "huffing and puffing" surrounding their market share claims.
He slammed Chinese players who claim to operate globally but rely mostly on local sales.
Skontos spoke frankly about the Kantar Mobile research numbers, heavily criticizing their methodology and calling their claim that Acer is #3 smartphone brand "the most ridiculous statement" he'd ever heard.
He says that their partnership with Optus has proved an incredibly successful one, with Telstra following behind.
He did express some disappointment with Vodafone by comparison, who he wished "would be a bit more dynamic."
According to him, the company is also "getting serious about virtual reality" in 2017.
They've got a second generation version of their standalone headset on the way and will be working with VR partners to encourage the development of content for the platform and also implement tools to allow users to easily generate their own content.
It'll be accompanied by a new 360-degree camera accessory that's capable of recording 360-degree video and audio, latching onto users' smartphones when in use.
Skontos admitted that "a lot of customers can't see past games" when it comes to the technology but hopes that developments in areas like health and education will change that perception.
He expressed ambitions at developing a new identifier standard for VR content based around the use of an asterisk, comparing it to the use of hashtags on social media.
Skontos also spoke about the company extra-curricular activities. In 2016, this saw them team up with local sports teams like the Giants and Rabbitos. However, in 2017, the company plans to put its corporate muscle behind a number of socially-conscious initiatives including an anti-youth suicide app called FTW, a Sydney-based neuroscience initiative targeting brain-tumor research and an entrepreneurial incubator called Remarkable Women.
Journalists also got a glimpse of the POP 5 smartphone, coming in 2017.
Like the POP 4, it'll be targeted at millennials looking for an accessible and customizable handset. However, the concept of customizable back covers explored in 2016's model is being improved on in a major way.
The POP 5 will feature a unique LED back cover that can synchronized and customized for color coordination on the fly.
Skontos also spoke about Alcatel offering up additional customizations with unique back covers that add technical improvements to the POP 5 in much the same way as Motorola's MotoMods add value to their handsets.
He explicitly mentioned a back cover that would double as a power pack and add additional battery life to the unit.
These accessories, and more, are expected to feature on the Alcatel online storefront, now set for launch in early 2017.