Oppo & Xiaomi Ink Data Sharing Deal Amid US-China Saga
Xiaomi, Oppo and Vivo have come together to develop a cross-branded direct file sharing platform, similar to Apple's AirDrop peer-to-peer transfer system.
Currently in open beta, the group – collectively known as the Inter-Transfer Alliance – says once implemented, smartphones from all three brands will have the ability to share files with each other without a third-party app at up to 20MBps.
The new technology will use a combination of Bluetooth and Wi-Fi to transfer files between devices running Xiaomi MIUI, Oppo's ColorOS, and Vivo's FunTouchOS.
Currently, the three companies account for around half of the Chinese smartphone market (49%), according to Counterpoint Research data.
According to Xiaomi, other smartphone manufacturers are welcome to join the Alliance, and only time will tell if anyone else comes into the fold.
Huawei is looking unlikely at the moment to join, given its recent launch of its HarmonyOS and its plans to continue to build its own ecosystem to compete with Apple and Samsung.
The Chinese manufacturer has also often distanced itself from being seen as a competitor with other Chinese smartphone brands, despite actually being the other brands' biggest rival.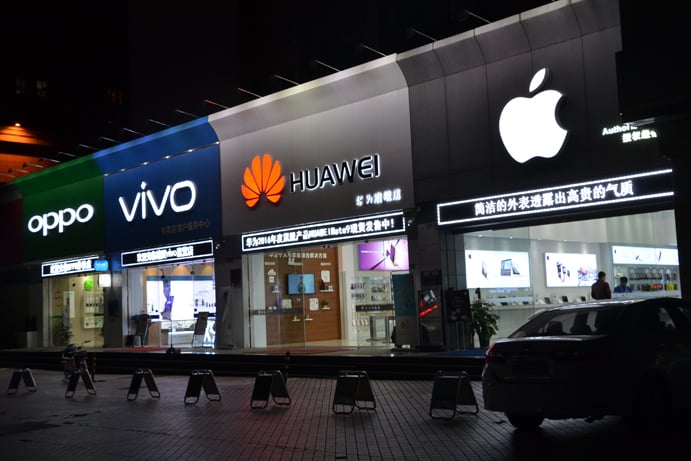 Huawei currently has about 34% of the market alone, based on the same data mentioned above.
The company has ridden a wave of patriotic sentiment in recent times to reach this market share, due to the current trade dispute with the US government.
Most recently, the US government has given Huawei another 90-day Temporary General Licence, which allows the company to support its existing customers until November 18, 2019.
In addition to the 90-day extension, the Department of Commerce expanded the scope of the export ban and added 46 additional Huawei affiliates to the entity list.
Although further details are unknown, the Alliance is expecting for the new feature to be available by the end of September.