Target, Big W & Kmart Tipped To Be Chasing Chasing Disney+ Store Deal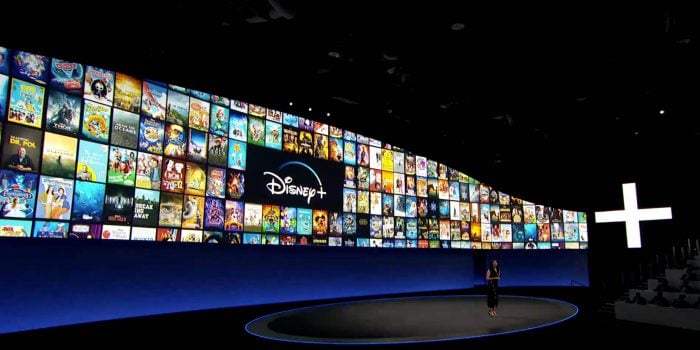 Retailers in Australia could get a big lift with the roll out of the Disney+ streaming service with Wesfarmers who own Target and K Mart as well as Woolworths who own Big W believed to be in discussions with the Walt Disney Company about the possible opening of a Walt Disney Store Within a store concept in Australia.
At the weekend it was announced that 25 Disney stores will open at certain Target locations across the U.S. on Oct. 4 with 40 more to follow.
ChannelNews has been told that retailers in Australia are "keen to explore" the same concept in Australia especially if the Disney+ streaming service takes off.
The announcement comes on the heels of Target's strong quarterly earnings report last week, where it showed it drove more people to stores and got them to spend more money there.
In Australia Big W is a battle with Target with the Woolworths owned stores coming out on top in the consumer electronics and appliances category.
The store within a store concept will sell toys, games, and Disney licensed apparel.
In expanding its tie-up with Disney, Target will also be opening a small-format store right near the Walt Disney World Resort in Orlando, Florida, in 2021.
Disney is among our largest and most admired [brand] relationships," Target CEO Brian Cornell said on a call with members of the media. "We have spent a lot of time thinking about how to grow."
Cornell declined to comment on how much Disney merchandise currently brings Target in terms of sales, or how much of a revenue driver he expects the Disney store expansion to be.
Disney said it will be opening the first batch of stores at Target that will feature merchandise from Disney's new movies "Frozen 2" and "Star Wars as well as The Rise of Skywalker" hits shelves.
It said it will also sell some collectible merchandise there, like dolls and apparel from its Disney Animators' Collection.
The companies explained the Disney stores within Target will be staffed by Target employees, who are set to receive special training ahead of the openings.
One source said "This could be easily replicated by a retailer in Australia they claimed that it would be an anchor partnership that drives traffic to a location.
"The mini Disney stores will span about 70 square metres on average and could be an excellent way for a big box mover to get better utilisation and a return for floor space in a store".
Each Target store is expected to hold more than 450 items, including about 100 products that could previously only be found at Disney retail locations.