Sony Goes Backwards Literally, Set To Press Vinyl Records Again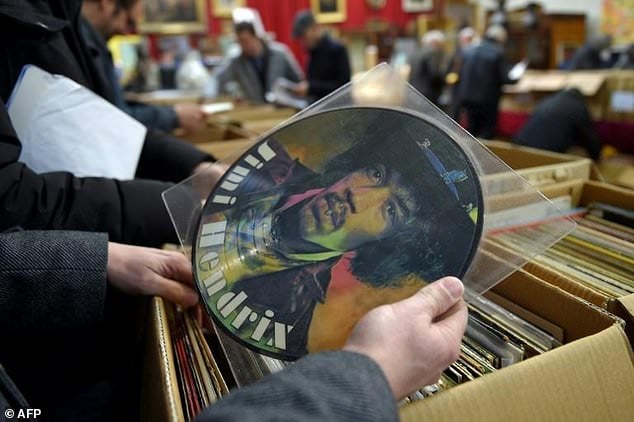 We all know Sony has spent the last decade going backwards, now the Japanese is seriously going backwards by deciding to again press vinyl records.
The Company has even pulled out of retirement former executives who have the know how and knowledge to make it happen.
The move comes three decades after it abandoned vinyl production, Sony says it will start making records again on the back of surging demand for the retro music format.
Traditional LPs are now so popular that they account for 15 per cent of the record industry's income from physical album sales.
It is a dramatic turnaround from a decade ago, when just 200,000 LPs were sold and record labels had resigned themselves to the idea that vinyl would die out.
A factory southwest of Tokyo will be churning out freshly pressed records by March next year, Sony Music Entertainment said.
The Japanese firm stopped making vinyl records in 1989, a company spokesman said, as consumers flocked to compact discs and later the Companies highly popular Walkman.
In April official figures revealed that more than 3.2 million LPs were sold last year in the UK along – driving revenues from vinyl up by two thirds, In Australia the demand for vinyl is up according to analysts by 18%.
Audio experts said at the time that digital downloads were vastly superior because the recordings were purer and did not have the hissing sound associated with LPs.
But the British Phonographic Industry said in April that those same crackles and scratches were driving today's music fans back to LPs.
Major music market Japan produced nearly 200 million records a year in the mid-seventies, according to the country's recording industry association.
Sony was a major global player in the development of CDs, which have since taken a back seat to downloads and music streaming.
Vinyl has been making a global comeback as it attracts not only nostalgic older consumers but also younger generations.
Japan's sole record maker Toyokasei is struggling to keep up with the resurgence in vinyl demand, the influential Nikkei newspaper reported.
Sony is now scrambling to find older engineers familiar with how to make records, it added.
Panasonic relaunched its legendary Technics SL-1200 turntable several years ago as the market picked up.
Sony did not say what music it will release in record format. The Nikkei said the lineup will include popular Japanese songs from the past, including Sony-owned titles, as well as chart-topping contemporary albums.