Sonos Deep Dive, Reveals Disturbing Problems, Despite Headphone Spin
A deep dive into Sono's financials, reveals some interesting data, with the surge in their share price due to their hint only, that they are finally after four years looking at launching a Sonos headphone, into a crowded market, reveals that revenues from their "big new product" could simply be a replacement stream for falling speaker sales.
Sonos sales in Asia Pacific slumped 32% in the last quarter and now as the US business desperately spruiks Black Friday deals, in an effort to stop further falls, the company has recently reported that overall 2023 revenues came in at US$1.655 billion, a decline of just under $100 million ($97.1 million) or 5.5% as compared to sales of $1.752 billion in fiscal 2022.
Sales dropped in every product category and in most of the region including Australia, in which the company does business, and this is what is alarming, with their once growth custom installer business looking decidedly problematic despite Westan being given the rights to the Sonos product range for the channel in Australia.
Westan has also recently taken on Klipsch speakers, as well as Naim and Focal who are direct competitors to Sonos.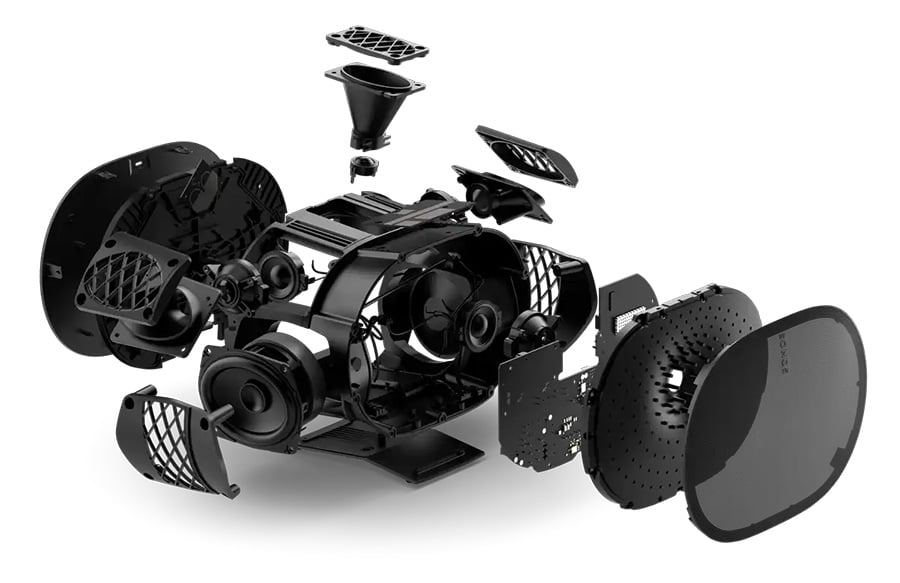 Also impacting the Companies sales is the decline of Snap One sales for third party products.
Sonos Installer sales were down 7% with the category achieving zero growth between 2018 to 2019.
Then in 2020 as COVID hit sales increased by 16% with sales continuing to rise.
Then in 2023 financial they again slump.
For Sonos integrator sales growth, 2021 was the high watermark for the business that is coming under increasing pressure from competitors and the likes of Google who after winning a major court case against Sonos moved within hours to reengineer their speakers.
As for the slump in CI speakers Sonos has coined the phrase "channel destocking: throughout Fiscal 2023."
Just like Snap One, Sonos says installers (integrators) were over-inventoried and pulling items to install out of their own warehouses rather than buying new stock from Sonos.
The only problem is that most installers at least in Australia don't carry stock of Sonos speakers with the exception of retailers who are also doing CI.
As for profits Sonos has always struggled, and in the past lied about their profitability prior to floating the Company.
In 2022 net profit fell from $67.383 million to a net loss of $10.274 million this year.
That is significant and represents a $77.7 million downturn, what's not known which is the most unprofitable parts of their business.
Last week Sonos shares soared on the headphone news, year to date the sock is down over 18% with the business punting on new products next year.
Management admit that weak consumer demand is set to impact t the business.
Sonos management appear to love drowning analysts in data but if you take their household penetration and products per household all you see is stagnation or declines in sales.
The installed base for Sono's products worldwide is a mere 15.3 million households.
A total of 46.6 million products are registered with the company but not necessarily registered as being used, which is probably how they get the 3 units per household.
In 2023 they only managed to sell 5.7 million units, with only 1.3 million households added to their network.
Sales of Sonos product have been declining since 2020 when product registrations peaked at 5.5 million and then began declining in 2022.
Registrations to existing households are stagnant and the number of products sold has been steadily declining.
Then there is the decline in the company's gross margin which dropped more than 2% for the year from 45.4% to 43.3%.
The company blames gross margin declined due to a "return to normal level of promotional activity" higher component costs, and "excess component provisions.
CEO Patrick Spence issued guidance for fiscal 2024 that observers are claiming is "uninspiring" especially when it comes to revenue which is tipped to be similar to 2023 revenues which were down.
There is one glimmer of light on that Sonos believes that it can better control its expenses to improve its profit picture by increasing prices and managing costs which include sacking people.
The bottom line for Sonos is falling sales declining gross margins and net losses.
As for the future it's a, predicated on a new "multi-billion-dollar category" in the second half of fiscal 2024.
Spence is tipping $100 million in revenues, the only problem is that many of their customers who use to own a Sonos sound system, have either turned it off, are now not using it or have invested in another audio system and these customers most probably already own a pair of headphones.
It was only 18 months ago tyhat Spence was telling the market about their new soundbar which was set to "grow sales", that never happened and I am not that headphones is going to turn around the fortunes of the business as they compete with the likes of Bose, Sennheiser, Denon, Focal and a host of specialist headphone brands.
As for the deliberate leak about headphones, that was all showmanship designed to take the heat off a Company that is unprofitable and struggling with 56% of their sales coming from sound systems branded SYMFONISK and sold by IKEA.