Samsung Galaxy Note 7 Proves That Their Innovation Strategy Is Working
You have got to give it to Samsung Electronics, here is a company that has had several failures in the smartphone market, but instead of giving up this company has turned to smartphone innovation and brand marketing to claw market back share up against the likes of Apple and several contenders in the Android smartphone market.
Several analysts, claimed recently that there is little innovation left in the smartphone market, this has not deterred Samsung from investing billions in innovation and development of new technology whether it be new materials, shape and form or new software, a classic example is their curved edge GALAXY 7.
Today, Samsung Electronics's Galaxy S7 edge is  the world's top-selling Android smartphone. In the first half of 2016, according to Strategy Analytics. Samsung accounted for the three top-selling Android smartphone models shipped worldwide.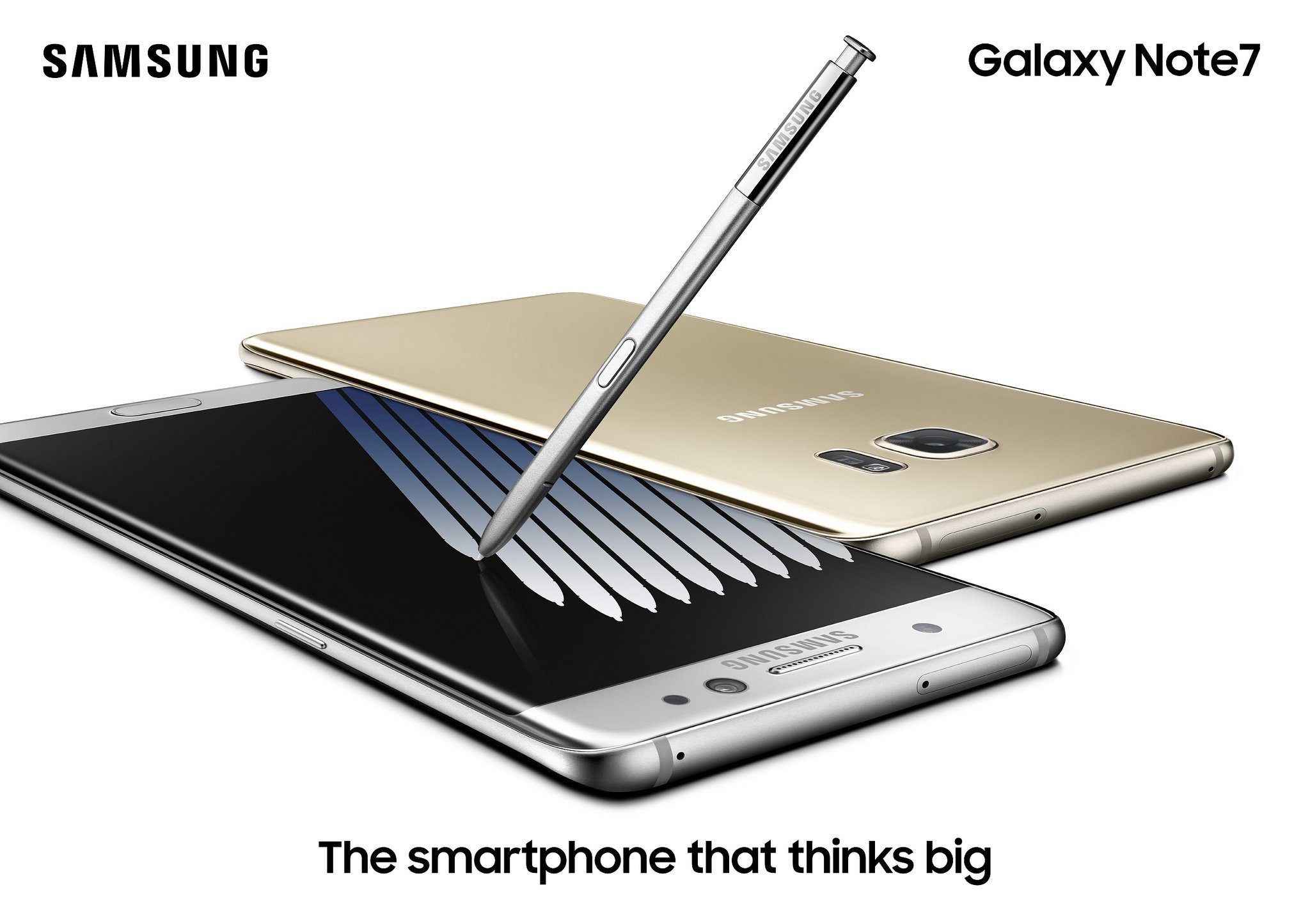 Shipments of the Galaxy S7 edge totaled 13.3 million units and accounted for 2% of all Android smartphones shipped worldwide in the first half of 2016, said Strategy Analytics.
Shipments of the Galaxy J2 reached 13 million units worldwide, taking second place in the Android category during the January-June period, followed by the Galaxy S7 in third with 11.8 million units.
Global Android smartphone shipments grew 5% annually to 577.3 million units in the first half of 2016, while shipments of iPhone devices fell 16% on year to 91.6 million units during the same period, said the market research firm.
In the all important US market, where Samsung battles it out with Apple the Korean smartphone maker accounted for 32.7% of smartphones shipped during the second quarter of 2016, followed by Apple with 24.5%, LG Electronics 16.3%, ZTE 9.5%, and TCL (Alcatel) 4.6%, Strategy Analytics noted.
Their determination and the investment of hundreds of millions into marketing as witnessed by their sponsorship of the Rio Olympic games is what sets this company apart from competitors such as Sony HTC, Huawei, Oppo, LG, or the likes of Alcatel.
Their marketing is also giving Samsung an edge over archrival Apple who are struggling to hold onto iPhone sales around the world.
Several analysts have said that Samsung is "seriously ahead" of Apple when it comes to the development of new smartphone technology.
If you talk to Samsung mobile executives, they will tell you that what they are delivering is 'meaningful innovation' and the building out of a "meaningful ecosystem of Galaxy 'devices.
Last week Samsung introduced their latest smartphone offering in the form of the Galaxy note 7. The pioneer of large format smartphones, Samsung have done what Steve Jobs said would never work, in the delivery of a large format smartphone that is now the benchmark for all large format devices.
Samsung executives claimed that "Meaningful innovations" have to satisfy customers' needs and challenge stereotypical thinking."
President Ko Dong-jin of Samsung Electronics' Wireless Business Division said recently "If one listens closely to the comments of customers, there are still many innovations that still need to happen."
He said that Samsung Electronics intends to focus on 'technologies that customers want' rather than 'technologies for the sake of technology'.
He claims that a classic example of Samsung innovation is the their recently introduced 'iris recognition 'technology and the expansion of the capabilities of the 'S Pen' which is a key part of the new Galaxy note 7.
"Our research showed that the Galaxy note 7 customer wanted a new level of security as well improved functionality of the S Pen" said Ko Dong-jin.
He said that innovation will and the development of unique hardware was the only way that Samsung could take it up to Apple while at the same time beating out Chinese companies that are now moving will to take on Samsung in several markets.
Samsung Electronics recently introduced a new strategy based around a smart phone ecosystem that combines the ability to use a Samsung Smart phone for VR viewing, the shifting of content to and from other devices such as a TV.
The company is also expanding their fitness software and have recently cut a deal with Nestlé to deliver research collaboration that explores the potential of nutrition science and digital sensor technologies to provide new insights into healthy living.
Nestlé are one of the biggest manufacturers of chocolate bars in Australia.
They are also developing a new digital health platform to provide individuals with more personalised recommendations around nutrition, lifestyle and fitness than previously possible.
Their aim is to empower people to better manage their health and wellness using one simple, connected entity, rather than multiple platforms and devices.
The initial work on the platform will be carried out by the Nestlé Institute of Health Sciences(NIHS), in Lausanne, Switzerland, and the Samsung Strategy and Innovation Centre (SSIC), headquartered in Silicon Valley, California.
The long-term goal of the collaboration is to combine 'Internet of Things' technology (the growing ability of devices in our lives to connect with each other) with breakthrough nutrition science, to provide people with greater ownership of their quality of life.
More details about the platform are expected to be announced at CES 2017.
Samsung 'Phone Plus Strategy' is designed to combine the Galaxy Note 7 with surrounding devices.
For example, a VR ecosystem has already been developed that combines the Galaxy Note 7, Gear VR and Gear 360.
Samsung is confident that they will ship 12 million Galaxy note 7 devices by the end of this year.