Toshiba Receive $22.3b Revised Bid For Chip Business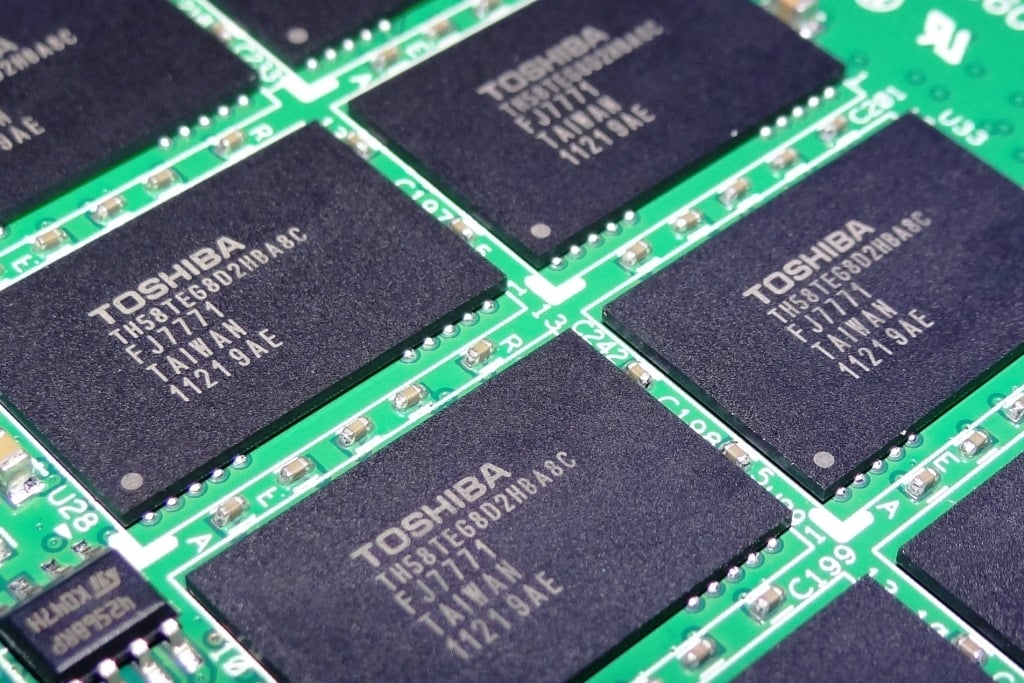 A consortium led by Bain Capital and South Korean chipmaker, SK Hynix, has increased its offer for Toshiba's memory chip business to $22.3 billion (2.4 trillion), inclusive of a 200 billion yen investment in infrastructure.
The consortium, which is also backed by Japanese state-backed investors is higher than its original offer, said to be around 1.94 trillion yen.
The announcement follows news that a rival bidding consortium back by Western Digital Corp has revised its offer. Sources state Western Digital offered to step back from the original consortium, in order to remedy Toshiba's concerns that a Western Digital stake could lead to prolonged anti-trust reviews.
Reports have emerged that Toshiba is desperate to sell the chip business, in light of the billions of dollars of liabilities associated with its US nuclear unit endeavours.
Toshiba announced last week that it was considering three competing offers, inclusive of one led by Taiwanese Foxconn.
Sources state that all three bidder groups have included Apple, with hopes to boost their respective offers.
Word is, the latest offer would encompass Ban and SK Hynix providing a combined 567.5 billion yen, Apple providing 335 billion yen and Toshiba keeping 250 billion yen in the business. Other Japanese companies and US technology firms reportedly expected to provide funding, whilst major banks are expected to offer around 600 billion in yen.
The proposal will see Bain having 49.9% of initial voting rights in the memory chip business, whilst Toshiba would retain 40%, and the Japanese firms would have 10.1%.
Toshiba's board is reportedly scheduled to meet on Wednesday to consider the bids.