Q Acoustics Unveils Breakthrough New Speaker With Unique Stand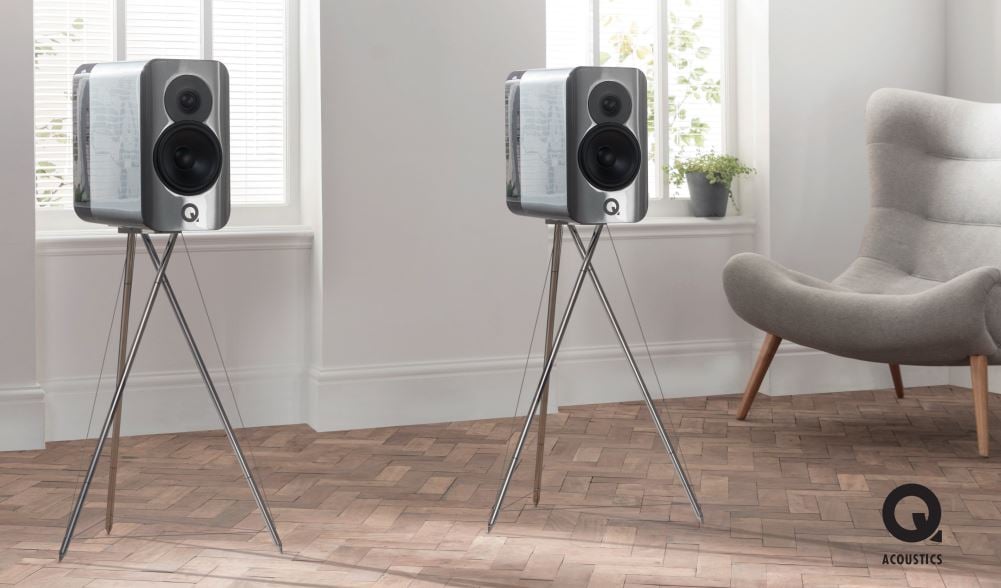 Q Acoustics has announced a new cutting edge premium speaker that comes with its own telescopic stand that has been described as "incredibly stylish" and a brand new way to mount a speaker.
the latest addition to its highly-acclaimed Concept series: the Concept 300 standmount speaker is priced at $5,999 (including stand) and is set to compete head on with offerings from Bowers & Wilkins and JBL that are significantly more expensive.
The Concept 300 features real wood veneers with multiple gloss lacquer, available in three finishes: Gloss Black/Rosewood, Gloss White/Oak, and Silver/Ebony.
The stylish new speaker features the same Dual Gelcore cabinet construction and internal P2P (Point-to-Point) bracing found in the Concept 500 which provided a clear and focused audio performance.
As well as the Concept 500's wide-dispersion high-frequency driver and isolating mount.
To emphasise its new modern aesthetic, the Concept 300 comes with a Tensegrity tripod stand, made from load-bearing aluminium rods and thin stainless steel cables.
The Concept 300 has the mid/bass driver unit held in place from behind by strong spring-tensioned retaining bolts, hiding bolts and screws from the outside and keeping the torque consistent without the need to adjust throughout the speaker's lifetime, Q Acoustics claims.
This design also protects the tweeter from unwanted vibrations so it can be mounted close to the mid-bass driver, which should allow for better integration with the larger mid/bass driver and improve timing.
The Q Acoustics Concept 300 (including stand) priced at AUD$5,999. Watch Q Acoustics announcement video here.