Panasonic Launches New Premium Multi-Door Fridges
Following a slew of new budget home appliances (e.g. from Kogan and ALDI), Panasonic has sought to heat up competition in the premium market, following Australian release of its new multi-door refrigerators.
With four new models in either 'silver' or 'white', the new 533L/653L fridges cost between $3,299 and $3,599, and feature a glass door finish.
The new multi-door refrigerators incorporate Panasonic's ECONAVI technology, which claims to keep food fresher for longer, whilst using around 10% less energy.
Panasonic asserts 'nanoeX' tech suppresses over 99.99% of bacteria and odour for enhanced food freshness.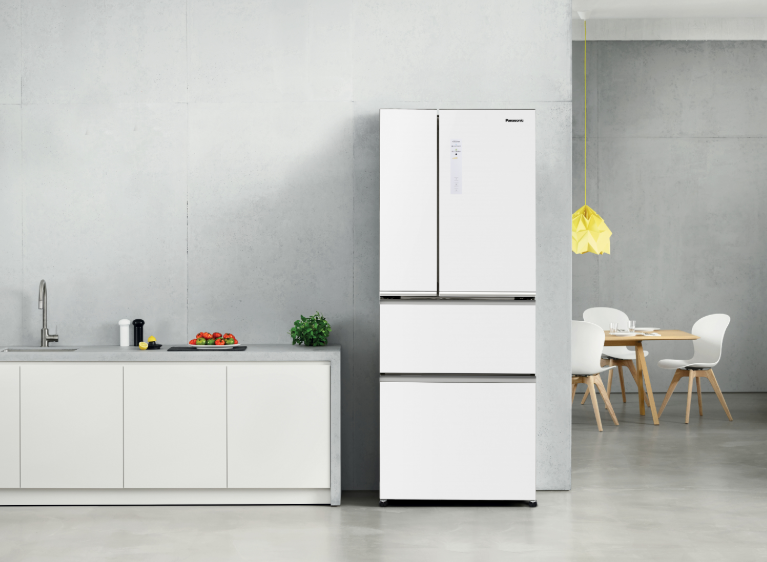 The fridges feature a main refrigerator compartment, separate chilled case for 0°C dairy, meat and fish storage, independent food and vegetable section (~6°C) and bottom freezer compartment.
A new storage sensor also claims to detect the amount of food stored, and via ECONAVI adjust temperature accordingly.
An external electrostatic touch control panel also enables users to adjust temperature settings without opening the fridge.
Panasonic's new multi-door refrigerator range is now available to purchase from several Australian retailers, with further information on the company's website here.
653 litre multi-door refrigerator:
NR-D655XGSAU – Silver model:   $3599RRP
NR-D655XGWAU – White model:  $3599RRP
533 litre multi-door refrigerator:
NR-D535XGSAU – Silver model:   $3299RRP
NR-D535XGWAU – White model:  $3299RRP