Oz Media Accuse Facebook, Google Of Abuse In ACCC Inquiry
Considered a world-first and the 'broadest inquiry' of its kind, the ACCC has today published 57 submissions from Australian media companies, concerning the impact digital tech giants (e.g. Facebook and Google) have on the local industry.
As previously reported, the ACCC will determine whether Facebook and Google have abused their market power, especially over the collection of personal user information. The impact on local journalism and high quality news is also under scrutiny.
Submissions were received from a range of sources including; News Corp, Network Ten, ABC, SBS, Foxtel/Fox Sports, Stan, Twitter and Facebook, Google themselves.
Considered one of Facebook/Google's most vocal critics, News Corp released a strongly-worded 144 page report, affirming the digital giants have increased 'fake news' and caused the "rapid spread of misinformation".
News Corp Australia has also accused Facebook and Google of abusing their "substantial market power", and preventing news publishers from "competing on merits".
The media conglomerate claims Facebook and Google have become so powerful as "intermediaries between publishers and consumers", they've morphed into "unavoidable trading partners".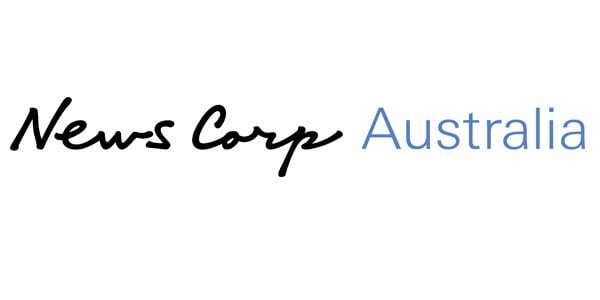 News Corp claims it has embraced the digitisation of news, however, the power of Facebook and Google have left publishers at the mercy of their tactics.
Such practices have "profoundly" hampered the creation of high quality journalism in Australia, resulting in "widespread cost-cutting" and "reduced incentives" to create high quality news.
The conglomerate also attacked Facebook/Google's collection of user data, citing "significant incursions" on privacy, and applications for "commercial purposes".
News Corp states it hasn't "formed a final view" on whether further [added] regulation is needed, however, some changes to existing legislation may be required.
SBS claims Facebook's recent News Feed changes have caused a notable drop in engagement with its news content:
"This is damaging to SBS audiences. When consumers 'like' a news outlet's Facebook page, they expect to see content from that provider appearing in their News Feed. This is happening less and less".
The company claims it has invested in social media marketing, however, research shows only 17% of audiences learn about shows through the platforms.
The ABC affirms the ACCC's definition of quality news content is not adequate, and is due further expansion.
Contrasting other views, the ABC states digital platforms such as Facebook and Google, have helped the media group "grow its reach and engagement capabilities".
The broadcaster says its working with Facebook and Google to better serve audiences moving to digital platforms, ensuring it can "efficiently engage" with Aussies who prefer online content.
Fairfax and Nine Entertainment owned, Stan, has called for the ACCC to investigate the digital platforms' effect on privacy. Despite recent changes by the Federal Court, Stan believes "more could be done".
Seven West Media has affirmed its commitment to high quality news and journalistic content, however, asserts this can only continue if "the entirety of its business model remains financially viable".
Driven by the growth of digital platform giants, Seven West Media states advertising revenues has fallen across all its media platforms, both news and entertainment.
The company asserts Facebook and Google do not use the same advertising metrics as traditional media, and are not subject to independent auditing.
Seven West Media is concerned Facebook and Google are overstating their reach and effectiveness to attract advertisers.
Network Ten has mirrored such claims, affirming Google and Facebook have captured over half of Australia's ad revenue in the last decade, in part based on "unsubstantiated and exaggerated claims".
Fairfax Media recognised the transition from tradition to digital media, however, asserts the movement has "predominately benefited platforms rather than publishers".
Their resarch suggests digital ad revenue for traditional content creators may be "flat-to-declining".
Despite this, Fairfax Media believes government regulation of digital platforms should be a "last resort", and collaborating with Facebook or Google is its preference.
The media group has also affirmed the "critical social role" producers of high quality journalism play in Australia.
Foxtel and Fox Sport recognise changing consumer behaviours have caused shifts in local media. However the presence of such digital platform giants have forced the company to face competitors with "entrenched market dominance" that is affecting "all keys aspects" of their business.
Fox Sport and Foxtel claim return on investment is being significantly undermined by digital tech giants who host content without permission, thereby taking advertisers away from their platform.
Forming part of its defence, Facebook states such changes to the media landscape are "not unique to Australia", but are a "global shift" – prompting "robust, intense and dynamic competition for consumer attention and advertising dollars".
Facebook affirms such competition has delivered "substantial benefits" to consumers and businesses, which will continue as more players across the digital landscape change to consumer demands, and further innovate and improve their products and services.
Just like other media companies, Facebook asserts it "vigorously" competes for advertising dollars.
Google states its business model helps media content creators "adapt to digital technology". The company asserts its partnered with several Australian media companies to increase revenue streams via paid content, subscriptions and digital advertising.
The digital giant claims it sends "billion of visits" to Australian media sites, by connecting users with relevant content.
It also re-affirms it doesn't sell personal information to third-parties.
Google agrees the media landscape has changed, but asserts marketing requirements have shifted to "targeted, online advertising". Despite this, Google affirms traditional media and quality journalism can survive, by adapting to the online environment.