Mystery Man Who Cleans Up Harvey Norman Franchisee Losses Revealed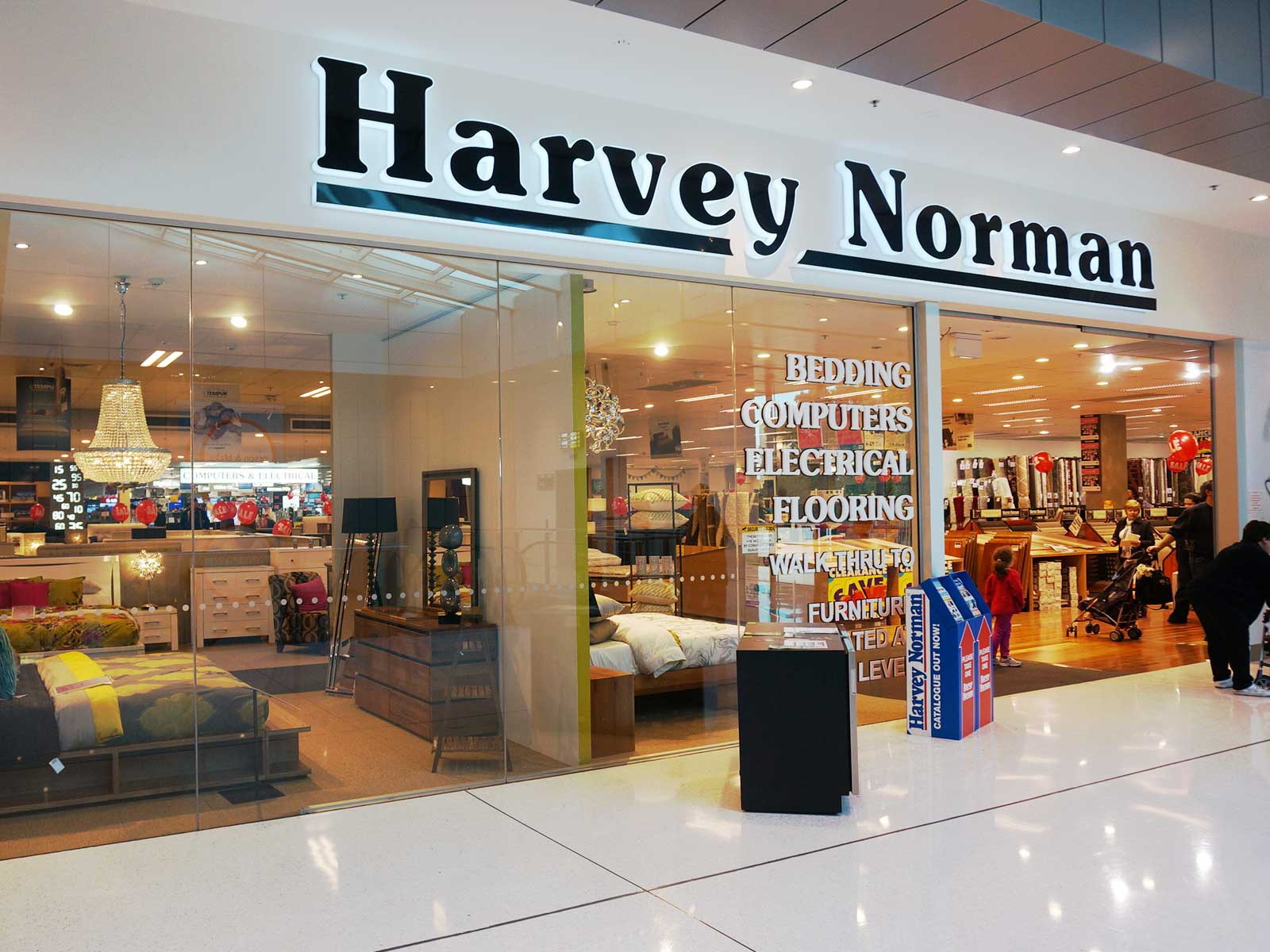 Serious questions have been raised about the way in which Harvey Norman manage their 673 franchises and what happens when they fail, which they do to the tune of 110 a year on average.
The big question is, where are the losses accounted for and who is the mystery fixer who is called in to clean up the books.
An in-depth investigation by the Financial Review has revealed an 84-year-old NSW resident, Joe Deen from Frenches Forrest,  is the man who is called in to manage the mystery disappearance of losses.
Ahead of the company's AGM on Monday morning, proxy adviser Ownership Matters is calling for more details on $943 million in loans that are sitting on the Harvey Norman books that have been labelled loans to franchisees.
The AFR Claims that Mr Deen helps orchestrate a corporate makeover that allows franchisees to walk away from any liability, while old inventory is sold and debt reduced, all before any of this hits the Harvey Norman balance sheet.
Harvey Norman ends up with a loss but it's not clear when it must be reported – the process is hidden from shareholders – and meanwhile the franchisee has a fresh slate, ready for a new franchise.
Adam Ma, 34, had a successful stint running Harvey Norman's electrical division in Moe in Victoria before he took over the Domayne Computers Bundall franchise in Queensland in March 2010. Eight months later he was out again. Mr Deen took over his company and liquidated it.
Mr Ma took over the audio-visual and IT franchise in the same store, but that only lasted 11 months before Mr Deen came calling. A new franchise ran until September 2013, overlapping yet another franchise on the Gold Coast, which ran until August 2014. Mr Deen again the AFR claimed.
On May 31, this year Mr Ma hit the big time, appointed as franchisee for Harvey Norman Online, Domayne Online and Joyce Mayne Online.
Mr Deen didn't figure in this last transfer. Mr Ma simply inherited the company of his predecessor, Gordon Nugent.
As for Chairman Gerry Harvey, he believes everything is okay. "It's all normal accounting practices. Our financial accounts are all there every year in black and white." he was quoted recently.
There was "too much detail" in the annual report, he told Fairfax Media.
An investigation of Harvey Normans latest accounts identified a massive printing error over four pages in Harvey Norman's 2016 accounts. Ironically the problem only affects the section which provides investors with an insight into how franchisees are faring.
What has been revealed is that whenever a new franchise is signed, Harvey Norman sets up two new entities. First there is a holding company (set up by Sydney accounting group McDonald Ross); and under that there's a trading trust.
When Jennifer Buckland and Craig Smithson took up their franchise at Harvey Norman Carindale in October 2013, their new holding company was Carinstore Pty Ltd.
Carinstore owned a unit trust, Carinstore No.2 Trust, which did all the actual trading in the store.
The buy-in fee for franchises is said to be $1. Some deals include a company car and a salary advance.
Wages for employees are paid through head office and billed back to the franchisee. There is close monitoring of inventories, and incentives or bonuses if you beat sales targets, "for example, a loss-making franchise where the franchisee is rewarded for meeting loss reduction targets," the Ownership Matters proxy report says.
Harvey Norman provides loans to buy stock. It charges franchise fees as a percentage of turnover, and rent and interest on loans – Harvey Norman reports these advances as "sales", which it lists as trade receivables. But these are not your typical receivables.
"We're like a bank to franchisees," Gerry Harvey has been quoted as saying.
The debt is secured by a corporate mortgage on the franchisee company, while all the cash in the business is swept into head office account each night.
In a 2003 interview with the AFR, Mr Harvey acknowledged: "We take losses on franchises. We might have subsidised him with a franchise – no rent, no something else, no something else, and he made a $300,000 loss for the year. We've had plenty of those over the years.
"They just walk away. We cop the loss. We don't chase them for the 300 grand. Never."
So, what happens to Harvey Norman's loans?
They stay with the trust that did the actual trading for the franchise. While Carinstore was transferred to Mr Deen, Carinstore No.2 Trust was transferred to Harvey Norman.
The franchisee trust holds all the stock as well as the losses. It appears that before Harvey Norman acquires the trust, the stock is sold to other franchisees (which are in turn funded by Harvey Norman).
The trust now holds a reduced loss, which Harvey Norman must write off while it winds up the trust by "vesting" it.
But sometimes the vesting takes years – over five years from 2006 through 2010, the group terminated about 550 franchises, but Harvey Norman didn't wind up one of these trusts.
As for the scrambled pages in the latest financial report, according to the AFR Harvey Norman paid Ernst & Young $1.7 million in audit fees, which makes it more remarkable that neither the company nor the auditor picked up the error in the printed accounts that shareholders will vote on – in a year when Ownership Matters is saying that fund managers should not accept the accounts.
Mind the gap
For shareholders, the convoluted arrangements with franchisees mean there is a mystery gap in the Harvey Norman accounts. Since 2001, Harvey Norman has reported $418 million of income from interest that it charges franchisees on loans.
Yet none of this interest has ever been listed in the cashflow statements. It's accrued as income, yet seemingly it was never paid.
It's not suggested that there is anything improper in the accounts. But shareholders would value more information.
Harvey Norman and Ernst & Young declined to comment on that judgment. They also wouldn't say how the fudged list of trusts appeared in the accounts.