Klipsch Struggles, As Onkyo AV Sales Fall 70% Still No Vox Deal
Days after Voxx International and Sharp failed to finalise a deal to buy the insolvent Onkyo Home Entertainment it's been revealed that Onkyo International sales fell 60% last financial year and their AV sales by 70%.
Voxx International who are trying to establish a new entity in Australia via a new Company Premium Audio Products are desperate to sell receivers and amplifiers up against archrival Sound United who own Marantz and Denon.
In the fiscal year ending March 31, 2021, it was revealed that total global sales at Onkyo had come in at just $81.6 million 60% down on the $200.4 million achieved in fiscal 2020.
Operating loss from global operations was $36.3 million, or $13 million better than the operating loss $49.1 million the previous year.
According to analysts the Company that is facing being delisted from the Japanese stock exchange did not have the cash or access to borrowings to pay OEM manufacturers for their Onkyo and Pioneer receivers that Premium Audio Products are spruiking to retailers.
Four years ago, the company's global sales were over $500 million.
Desperate for someone to buy or invest in the Japanese Company Onkyo approached Sound United who after one look at the books walked away from investing in the business according to sources.
In November 2020, Onkyo acknowledged that they were in insolvent and unable to pay their suppliers.
Ambertech the former distributor of Onkyo products in Australia spent 2020 struggling to get stock with no revenues budgeted for 2021 against Onkyo products including Integra.
As a result of that declaration of insolvency the Tokyo Stock Exchange's (TSE) put in place procedures for them to eventually be removed from the Tokyo stock Exchange.
The business that Voxx International are looking to acquire Home AV saw sales drop more than 70%.
The Companies global audio sales fell to $31.8 million down from the $106.7 million booked in the prior year.
The Company admitted that due to "continued delays in payment of duties" (their bills) it resulted in "production …to be reduced or stopped." This created a situation where customers' orders were not able to be filled and "sales opportunities were lost, and sales decreased." the Company reported.
Onkyo' s Digital Life business saw global sales declining from $33.7 million in 2020 to just $15.3 million as at March 2021.
The business claimed that they had some sales wins with their line of anime themed wireless earbuds and their Klipsch wireless headphones.
In Australia Voxx International are struggling to grow their Klipsch business beyond what they achieved last year with Melbourne based distributor Qualifi.
According to Harvey Norman franchisees, Harvey Norman head office has more than six months' supply of Klipsch products including Klipsch speakers and sound bars.
The only problem is that Harvey Norman sales staff have taken to recommending Denon sound bars after thousands of Klipsch soundbars were returned faulty due to a problem with Bluetooth connectivity.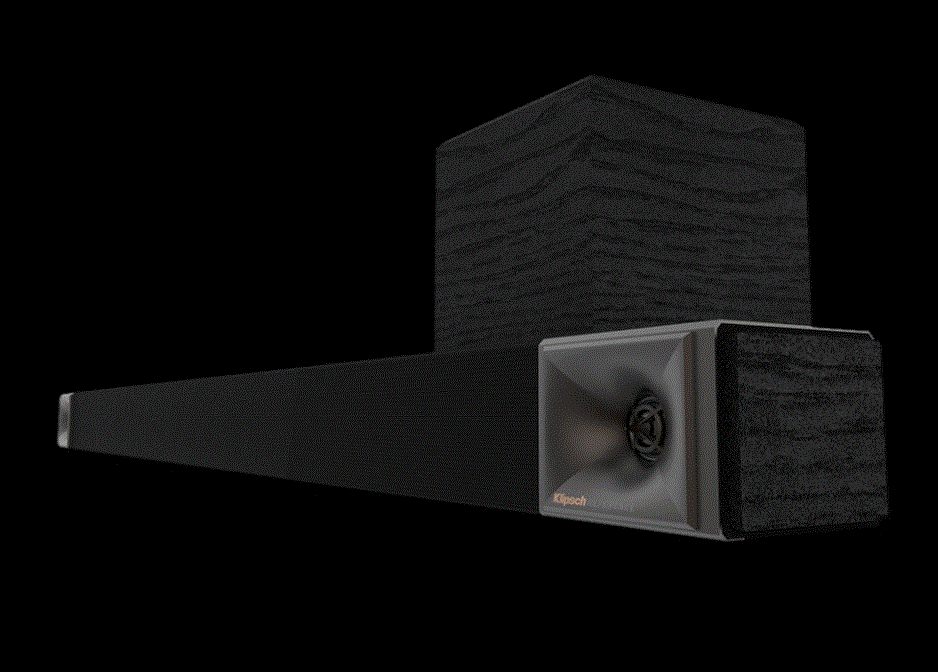 "Why would we bother selling a Klipsch product when someone is going to come back because they cannot connect it to a TV" said one franchisee.
ChannelNews understands that doubts are arising over the business plans hatched up by former Qualifi staff Peter Shamoon and Phil Hawkins who while still employed by Qualifi, obtained confidential information in an effort to persuade Voxx International to set up a local subsidiary.
The pair who are still facing the potential of legal action, are now working for Vox International's new Australian operation, Premium Audio Products.
What the pair did not allow for was for Voxx International archrival Sound United to swoop in within days and acquire Qualifi, who then appointed the CEO of Bowers and Wilkins Philip Newton the former Vice President of Samsung to run their local operation spanning the former Qualifi brands Denon and Marantz.
Sound United who also own Bowers & Wilkins then took control of the Polk brand.
Recently the Denon and Polk soundbar range was expanded and now competes head on with the Klipsch product range.
ChannelNews understands that several new products are set to be launched by Sound United this year up against Premium Audio products.
As one Harvey Norman franchisee said, "As I see it Premium Audio Products are going to have to discount a lot to hold onto share".