JB Hi Fi Smartphone Sales Booming New Samsung Galaxy Z Fold 2 Set To Grow Foldable Category
JB Hi Fi is expecting a lot of interest in the new Samsung Galaxy Z Fold according to senior JB Hi Fi management. With the mobile category now a major revenue source for the mass retailer.
The retailer who is now the #1 seller of smartphones in Australia believes that there is still a lot of growth in smartphones and that Samsung's latest Fold will expand the premium category even further.
Cameron Trainor the CEO of JB Hi Fi told ChannelNews "We are confident that the Galaxy Z Fold will prove to be popular in the top end foldable category".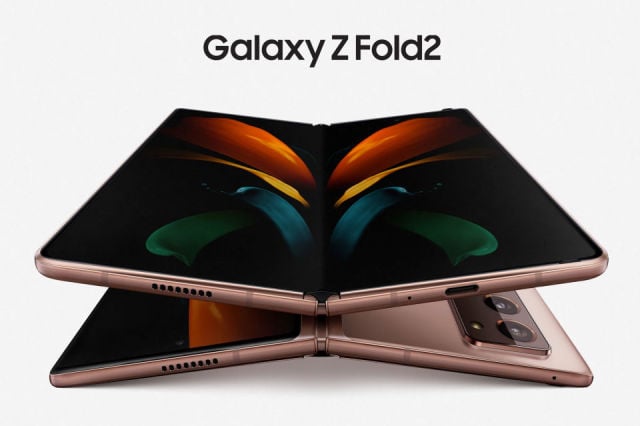 This year several brands will launch a duel screen model similar to the Samsung offering. Motorola will launch the Razr 2 while TCL has rolled out a new prototype when the screen literally slides out from the side of their new rollable smartphone.
According to sources JB Hi Fi will this year turn over $1.2 Billion in smartphone and accessory sales with the category now bigger than TV's and PC's.
According to analysts' consumers trust JB Hi Fi as a location to buy their mobile devices "especially as they can return them or get a problem fixed".
The fact that they are in more locations than carriers also helps they said.
Analysts are also tipping that Samsung's new Fold will grow the category especially if Samsung continues to market their devices and explain the benefits of an investing in a premium device.
The initial volume of the Galaxy Z Fold2, the third foldable device by Samsung Electronics, is estimated to grow at least threefold from its predecessor, owing to positive market reaction, according to sources.
At this stage it's not known how much stock has been allocated to the Australian market but JB Hi Fi is saying that they expect "excellent" sales.
Compared to the first Galaxy Fold edition the production run is three times the volume of the original device with the Korean market tipped to get 100,000 devices.
A market researcher Counterpoint Research has anticipated the Z Fold2 could sell more than 500,000 units across the world this year.
Samsung sold 400,000 units of the first Galaxy Fold worldwide last year.
What has not been launched in Australia is a Thom Browne edition of the Galaxy Z Fold2.
In South Korea alone 230,000 Koreans applied for the purchase over the past three days.
The volume for Thom Browne edition is limited to 5,000 units worldwide, and 1,000 units for the Korean market.
Samsung held an online drawing for the Thom Browne edition priced at $4,500 on Monday and contacted selected buyers last night.