JB Hi-Fi Pushes For Online Growth, Ahead Of Amazon Launch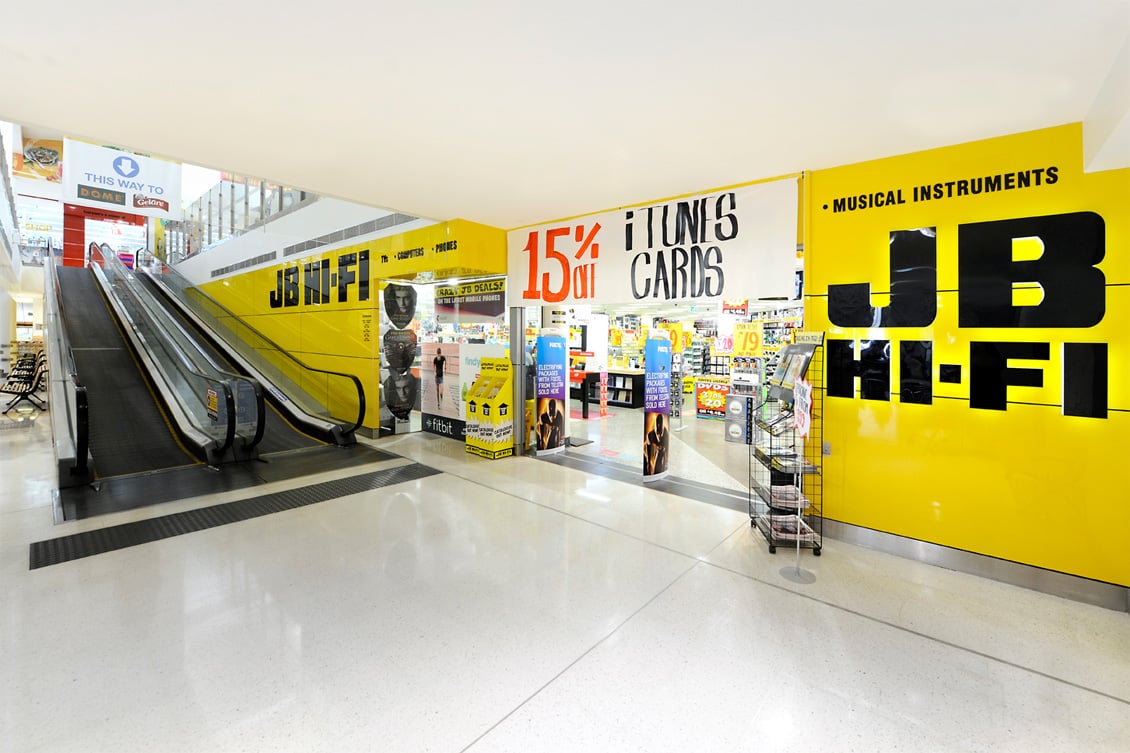 With Amazon set to launch in Australia before Christmas, JB Hi-Fi Chief Executive, Richard Murray, has announced the retailer is focused on growing its online division, attesting it has "improved a lot", though is determined to "challenge ourselves to do better".
JB-Hi Fi also states it will be expanding to offer more delivery options for online orders.
Mr Murray affirms that the retailer's website is important for the customer experience, and overall sales numbers:
"Ninety-six per cent of our sales are in store but I'd say 80 per cent of those customers start that journey online – that's why the website is so important"
"And not just because we want to grow online sales, but because customers start their journey online".
Yesterday, during his CEO Address at JB Hi-Fi's 2017 AGM, Mr Murray revealed that online sales for FY17 grew 38.4% to $158.9 million (representing 3.8% of total sales) – a result of "continuous improvement across many aspects of the business' digital assets".
Under JB Hi-Fi's ownership, online sales for The Good Guys notched $64.4 million, representing 5.1% of total sales.
On Thursday, the JB Hi-Fi also disclosed that comparable sales in the financial year to date had grown 3.2%, which is notably less than the 10% of growth for the same period last year.
Mr Murray has attested this is, however, in line with expectations, given the timing of key product launches, and the likelihood of some consumers waiting for the iPhone X launch.
Some analysts, such as Citi's Mr Raymond, have expressed their surprise with the reduction in growth, stating it is "well below" his forecast 5.5.% growth.
The Good Guys has also seen comparable sales fall, notching 2.4% – a fact Citi's Mr Raymond was also surprised to hear, having forecast a figure of 5%:
"We are surprised at the magnitude of the slowdown for The Good Guys given the same period last year was very soft".
JB Hi-Fi has affirmed its guidance of 21% growth from 2017, and total sales of $6.8 billion across the Group in 2018.
The retailer also informed shareholders that its fully expects to benefit from savings, derived from the synergies between JB Hi-Fi and The Good Guys – being $15 million to $20 million in fiscal year 2019, notably a year ahead of schedule.
JB Hi-Fi's shares have reportedly slipped about 20% since February, amidst market speculation surrounding Amazon Australia's launch.
JB Hi-Fi Chairman, Greg Richards, acknowledged the depreciation of its stock to shareholders during Thursday's AGM, however, has informed its investors that the board is focused on creating long-term shareholder value. Richards referenced 12.7% compound annual growth in dividend payments per share, over the past five years.