Intel Forced To Lift Embargo After 8Gen Processor Launch Botched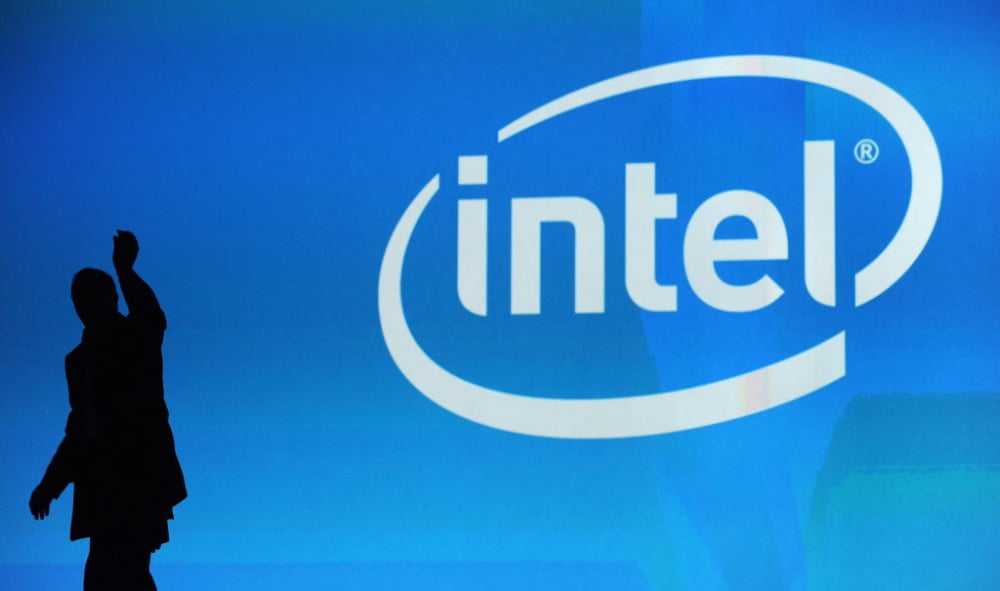 Intel has reportedly rescheduled the releases for some of its next-generation Cannon Lake-based processors, mostly ones with an integrated GPU, to the end of 2018 according to DigiTimes, they have also been forced to lift an NDA following several leaks about their new processor offering.
The move has already impacted notebook vendors who are now having to scale back plans for new products.
Last week Intel held a conference call to brief journalists on their new 8 gen Coffee Lake processors. They told us we were not allowed to tell you what was presented as the content was embargoed until October 5th.
Now Intel has had to lift the NDA embargo because their so called "big announcement" has been leaked.
What we can tell you is that the new processors are 40% more powerful than 7th-gen equivalents and twice as fast as five-year-old equivalents.
According to leaked documents Coffee Lake is the next-generation architecture for Intel processors and the successor to Kaby Lake.
Kaby Lake was a refined version of Skylake, Coffee lake is super-duper refined version that is also known as 14nm++.
Cheaper K-series quad-core
The new Core i3-8350K, which is the successor to the ill-fated Core i3-7350K, is turning into a much more potent quad-core.
The fact it looks set to retail for just $168 makes this a potentially fantastic budget CPU for those that will be overclocking. Its specifications point at it essentially being similar to the current Core i5-7600K, but costing $50 less.
Super-cheap Core i3-8100 quad-core
At launch, there will be three non-K-series CPUs, including a quad-core in the form of the Core i3-8100. This is just as interesting as Intel states a retail price of just $117 – that's a huge amount less than its current cheapest quad-core CPU, the Core i5-7400, which retails for $190.
Six cores for just $182
Meanwhile, the Core i5-8400 will offer six cores – a figure that has only until now been available on Intel's high-end desktop platform with the current six-core Core i7-7800X retailing for $380. Here, though, the Core i5 will cost just $182.
.
Intel plans for the announcement were upset following massive leak from a German online retailer who unlocked the Intel secret last week.
The table below shows the specifications of the entire "S"-line desktop chips you'll be able to buy for your next gaming PC.
The big difference between this year's 8th-gen chips and last year's 7th-gen products are the number of cores. Core i7 chips have gone from quad-core to six-core, as have Core i5s. Core i3, meanwhile, is now a quad-core brand.
Intel's new 8th-generation chips will be music to the ears of people looking to buy a laptop before the start of 2018.
From 7th-generation 'Kaby Lake' to 8th-gen 'Kaby Lake' Intel is claiming a "once in a decade" performance boost of 40% generation-over-generation.
Some vendors are even considering skipping Cannon Lake to wait for the release of its successor, the Ice Lake CPUs, which according to Intel's roadmap, should be available shortly after the specific processors' rescheduled launch, the sources said.
In response, Intel said that the company will be shipping its first 10nm products near the end of 2017 beginning with a lower volume SKU followed by a volume ramp in the first half of 2018.
After experiencing five consecutive years of shipment declines, demand for notebooks has grown stable in 2017. Industry players hope that Intel's new 10nm Cannon Lake CPUs – which are expected to see up to 25% performance improvement and 45% less power consumption compared to existing 14nm Kaby Lake processors – can rejuvenate the notebook market.