Foxtel, Stan, Telstra + Coles & Woolworths Pitch To Be Disney + Partner, Nov 19 Launch In OZ
A major content battle is set to break out on November 19th between Netflix who have 4.9 million streaming subscribers in Australia and the Walt Disney Company who are set to launch their Disney + service in Australia and New Zealand.
The battle for a relationship with the Walt Disney Company who are set to launch Disney + in Australia on November the 19th has intensified with Telstra as well as Woolworths and Coles throwing their hat in the ring to be a key partner.
According to sources Disney will have no partner for the first three months after the November launch, they will then apoint a partner based on the value of the submissions for the next 12 months.
After that they will appoint a long term partner. Some organisations such as Fetch TV will simply bundle the Disney+ App as part of their content offering.
At this stage the contenders are believed to be Foxtel, Stan Telstra, Optus/Fetch TV as well as supermarket retailers Woolworths and Coles who believe that they can deliver a "large audience" for Disney+ via their supermarket customer bases.
"The only winner in any partnership will be Disney" said one retail executive.
ChannelNews understands that Nine Entertainment have also approached the Walt Disney Company about taking a shareholding in the Nine owned streraming service, currently Stan is facing problems securing long term International content.
At this stage Foxtel is seen as having one of the strongest partnership offering due to their 62% ownership by News Corp who could promote the Disney+ service via thir other media assetts such as the Herald Sun, Australian newspaer, The Daily Telegraph and the Courier Mail.
They could also launch a Kayo+ app that could bundle the Disney+ service alongside their current sport offering.
Telstra who are desperate to bundle anything that allows them to hold onto their current customers while attracting new customers away from other carriers is prepared to bundle the Disney + service free with their broadband and mobile services.
ChannelNews has confirmed that Australia is set to be one of the first countries outside the US to gain Disney's new offering with insiders claiming that a deal has been done to bundle Disney + with Foxtel who already have Netflix on board.
The move is tipped to leave the Nine Entertainment owned Stan who only have 1.7 subscribers fighting for their future while Foxtel with 2.8 million subscribers and the benefit of a dominant position with their sports content is looking to be the better partner due to the 62% ownership by the Rupert Murdoch owned News Corporation. Murdoch sold his Fox assets and 21st Century Fox business to Disney for over $70 Billion last year.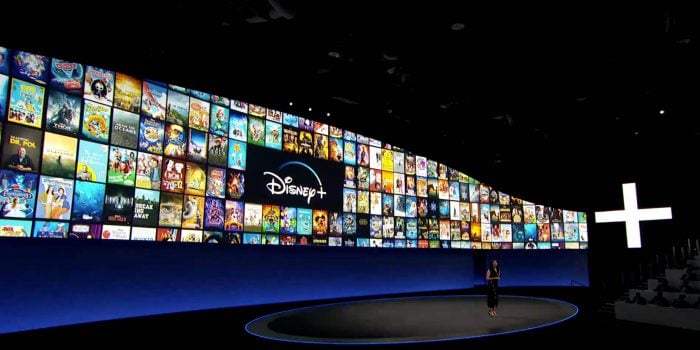 Disney+ will launch in Australia on November 19 and will cost $8.99 per month or $89.99 per year, the low pricing is set to impact both Netflix and Stan more so than Fetch TV and Foxtel claim observers.
The new offering will include content from Disney, Pixar, Marvel, Star Wars and National Geographic. Disney+ will also be available on most major technologies, including Apple, Google, Roku, Xbox and Playstation as part of an International offering.
Australia and New Zealand will be the third and fourth countries outside the US to have Disney+. It will launch on November 12 in the USA, Netherlands and Canada.
Research Company Telsyte claimed yesterday that one in four people it surveyed were interested in subscribing to Disney+.
The Disney controlled Hulu bundle will not be available in Australia when it launches in November. The Financial Review revealed last week that Disney and Nine are believed to be in discussions about commercial partnerships, including between their SVOD (subscription video on demand) services Stan and Hulu.
Hulu, which Disney only recently took operational control of, doesn't have the same level of programming rights available to it internationally as it does in the US.
In another blow for Stan Network Ten chief executive Paul Anderson said recently that the merger of Ten parent company CBS and American media player Viacom could further threaten Nine's online streaming operation which is also fighting to get a slice of the Disney+ action in Australia for Stan, Network 10 is owned by CBS.
In an interview with the Australian Anderson said that Nine's Stan streaming platform could lose out from content deals if Showtime were bundled in a new CBS/Viacom streaming service and would be particularly vulnerable to rival Disney+.