Flexigroup, Afterpay Expand BNPL With Mastercard, Visa
Humm owner Flexigroup has announced a new deal with Mastercard to make the company's buy now, pay later services available in more places, as competitor Afterpay links up with rival card Visa.
Details are still short on the Afterpay-Visa offering, but the local fintech darling said agreements between the two companies will help Afterpay's plans for US growth and "expand the delivery of [Afterpay] services to merchants and customers in a more flexible and efficient manner".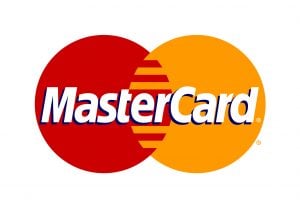 On the surface it sounds similar to Flexigroup's new bundll initiative.
Flexigroup calls bundll a "category killer" that will act as an "extension" of its buy now, pay later offering.
The partnership will allow customers to use similar interest free deferred payments anywhere Mastercard is accepted, rather than humm's current limitation of requiring retailers to sign up to offer the payment platform.
Flexigroup said bundll will allow multiple payments up to $1,000.
Customers then have two weeks to pay it off, but can also defer the payment another two weeks.
Those with more debt than they can handle can switch to a "superbundll", which gives them 12 weeks to pay in six fortnightly installments.
Bundll will also integrate with the round-up investment app Raiz, allowing them to fund bundll purchases via the app, as well as round up bundll purchases to invest.
Flexigroup also said it plans to partner with brands to offer loyalty programs to bundll users, but partners won't be announced until launch, which is expected late this year.
The company announced its full year earning results yesterday, claiming an 8 per cent increase in active customers and retail partners (1.76 million and 65,000 respectively).
A significant amount of that growth has been driven by the consolidation and launch of humm, which has increased in volume by 19 per cent since launching in April.
The company said the humm app is being downloaded 1,200 times per day.
Flexigroup CEO Rebecca James said she's "incredibly proud of the progress made over the last 12 months".
"Humm has gone from strength to strength… bundll is expanding Flexigroup's addressable market by targeting the millennial shopper who wants control over how they pay, where they shop and when.
"We will continue to invest in our technology, our marketing and our products to drive continued customer and volume growth over the coming years and solidify our position as a digital spending powerhouse," Ms James said.
Flexigroup reported a net profit after tax of $76.1 million.
This morning Afterpay reported a loss of $43.8 million but stressed this was driven by one-off and non-cash items relating to the company's recent and aggressive overseas expansion, which had achieved "significant momentum".
The company said it now had 4.6 million active customers at the end of the financial year, and is growing at a rate of more 12,500 per day.
US sales were nearing $1 billion and more than 200,000 UK customers had signed up in the first 15 weeks following its launch.
After just over two hours trading, Flexigroup shares had jumped more than 10 per cent to $1.75, while Afterpay was up around 7.5 per cent to $27.81.