Epson Wins Big At Red Dot Design Awards
Epson's large format printers have won their first "Red Dot: Best of the Best" product design awards. The products join five other Epson printers, one scanner and one projector – notching the company's third straight yearly win.
Created in 1995, the Red Dot awards are considered one of the world's most prestigious design awards, with the criteria including; innovation, functionality, ergonomics, ecological compatibility, and durability.
"This award is the culmination of a true team effort to achieve product value that exceeds customer expectations," asserts Manabu Kawahara, GM of the P Design Department – Epson Printing Solutions Operations Division.
"Moving forward, we will continue to provide our customers with designs that delight."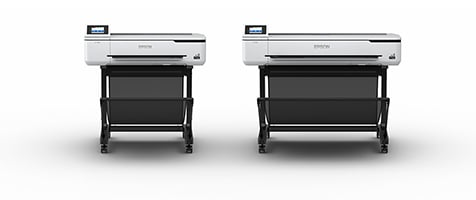 The large format printers (LFP) are often used in PoP printing shops, official bureaus and architecture studios.
Epson affirms it redesigned the LFP to feature a user interface identical to business printers, offering a "simple and clean look" to fit any office.
With a large touch panel, warning LEDs and alert buzzer, the product has been further streamlined to include leg assembly in just three steps.
Awarded Epson inkjet printers include the models: ET-M1140/ ET-M1180/ ET-M2140/ ET-M3140/ ET-M3170.
The A4 sized monochrome inkjet printers embed Epson's high-capacity EcoTank, which offers simple bottle ink filling, and low cost printing.
Epson's A4 ES-50/ ES-60W scanner also picked up a Red Dot Design Award, and claims to be the among the lightest and smallest in its class.
The device seeks to prevent operating errors during transport, whilst improving portability.
Epson also received a Red Dot Design Award for its commercial EV-100/ EV-105 projectors, which remove all holes and wiring from the unit sides for a clean design.
A full list of Epson's Red Dot Design Award winners is available on the company's website here.