Disney Kickstarts War With Netflix With Cheap Disney Streaming Service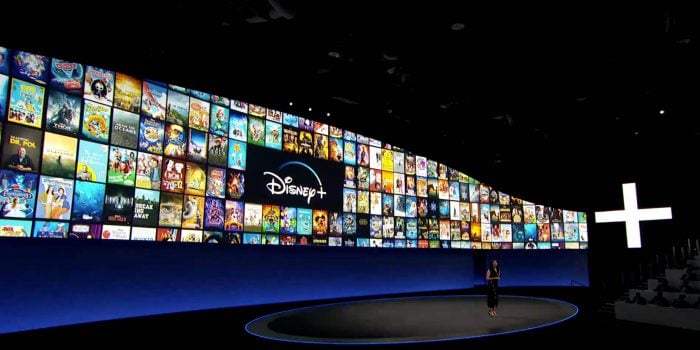 Walt Disney has fired a warning shot across the bow of Netflix by announcing their new streaming service due to be launched in November will be priced at US$12.99 a month in a bundle that also includes Hulu and ESPN+.
In Australia Foxtel was forced to cut a deal with Netflix due in part to an increase in churn, the new pricing includes family programming, live sports and a deep library of television shows. At this stage availability and pricing for Australia have not been announced, the move is also set to be a blow to Stan.
It's also tipped that Disney will make the new Avengers movie that was the biggest grossing movie of all time available on their new service.
The entertainment giant announced the combined pricing for Disney+, ESPN+ and Hulu on a conference call this morning with investors. It starts with the November launch of the Disney+ service and represents a near 30% discount to their individual prices.
Disney+ on its own is set to cost US$6.99.
Disney is matching Netflix's standard plan and marketing the service $3 below its rival's premium version, which lets subscribers and their family members watch on as many as four devices at once. Two of the Disney services, ESPN+ and Hulu, carry advertising, while Netflix is commercial-free.
Disney spent US $71 billion acquiring the movie and TV assets of Fox to bolster its future offerings.
With Hulu + Live TV, the company also offers a package of 60-plus live television channels intended to compete with cable and satellite services for $44.99 a month.
Despite the news, Disney's shares dropped around 3 per cent in after hours trading after the entertainment giant fell short of analyst expectations for the quarter.
Disappointing returns for the latest X-Men movie, which came under Disney's umbrella after the acquisition of Fox assets, as well as rained out cricket matches during the recent World Cup are being blamed for the poor performance.
Cricket broadcaster the Star India network, also obtained in the Fox acquisition and considered a key part of Disney's international expansion due to the country's mammoth population, dragged down the company's results after several games of the tournament were cancelled, according to the Australian.