COMMENT: Why The ACCC Is Wrong About TPG/Vodafone Merger & Why They Will Lose A Court Battle
The cosy world of public servants and their idealism appear to be a million kilometres away from the real commercial world that drives Companies to invest and grow in Australia if the decision by the Australian Competition and Consumer Commission to reject the merger of Vodafone and TPG.
This rejection, which the ACCC claim is based on competition is heading to the Federal Court and I believe that the track record of the ACCC will speak for itself and they will lose when commercial nous is applied to their decision making.
In the world of mobile devices is not about whether there are three or four carriers, its's as much about service and the availability of devices. A classic example of this is when Vodafone had problems with their network and consumers deserted them in what became known as 'Vodafail'.
It was not price that drove them away but network failures and a lack of revenue to invest further in their network along with poor customer service.
What the ACCC has to really come to grips with is the high cost of investing in a 5G network Vs the return on investment not for consumers, but the Companies that are putting up the money to expand these networks in a Country that's as big as Europe but only has a population of 25.09 million from whom carriers such as Vodafone, Optus and Telstra are able to claw back their investment.
Instead, the regulator whose was quite prepared to give Foxtel a monopoly for 20 years now wants TPG to bite the bullet and return to building its own mobile network, even if there's no clear guidance on how TPG will go about doing that.
Irrelevant of whether there are three or four carriers offering 5G there is still no clear clarity as to whether 5G is set to be a success.
ACCC boss Rod Sims appears to have an obsession for injecting competition in the mobile market despite the fact that we have brutal competition among the carriers right now.
If we separate out handsets from a SIM network sale on the SIM side, we have brutal competition with Kogan, Amaysim, Woolworths, Aldi and Boost offering cheaper deals than the carriers.
All these SIM service brands operate on either the Optus or Telstra networks giving these two carriers up to 82% of attach market.
TPG has stated clearly that it doesn't have the resources to build a 5G mobile network due in part to the Federal Governments decision to ban the sale of discounted Chinese made Huewei 5G network gear in Australia.
"TPG is the best prospect Australia has for a new mobile network operator to enter the market, and this is likely the last chance we have for stronger competition in the supply of mobile services," Sims said yesterday.
This smacks of ignorance as to the competitive nature of the Australian mobile market and above all the high cost of investing in a 5G network that is brutally expensive without any guarantee of a return on investment.
Take the case of one Australia hardware provider.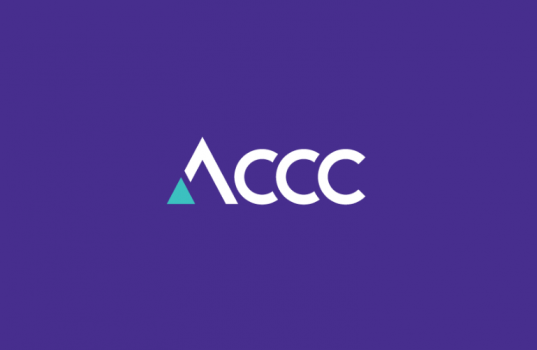 They costed a 5G network device for the home and the base cost of the unit before any profit or rebates for retailers was $1,228.
This is because Qualcomm the US Company that dominates in this market and who recently cut a multibillion dollar deal with Apple is charging Companies US$6M just to get a license, they then charge for 5G chipsets and Companies have to pay an additional royalty on top of their US$6M license fee.
Early 5G handsets are set to be between $2K and $2.5K with millions of consumers set to stick with 4G technology.
As the Financial Review said today 'Rod Sims is kidding himself if he thinks the Australian Competition and Consumer Commission can win the federal court case defending its rejection of the $15 billion merger of Vodafone Australia and TPG Telecom'.
All the available evidence here and from international experience points to the ACCC suffering an embarrassing loss – just as it did in all of the high profile challenges to its rejection of merger decisions over the past 20 years.
The AFR pointed out that in 2003 the Federal Court threw out the ACCC rejection of the AGL/Loy Yang merger and in 2011 the Federal Court tossed out the Metcash/Franklins rejection, allowing it to proceed.
These were cases fought under the substantial lessening of competition law which will be the foundation of the ACCC's defence against the case being brought jointly by Vodafone and TPG.
TPG's David Teoh and Vodafone's Inaki Berroeta want to complete a $15 billion merger as they known that there is not room or commercial viability in the Australian market for a fourth carrier.
If Sims gets his way and TPG and Vodafone decide that the cost of a 5G network is simply too much he will have created a two horse race for Optus and Vodafone and that will be a monopoly which will eliminate competition in the 5G carrier market pushing up costs for all Australians.
The ACCC argues the existing three-player market – Telstra, Optus and Vodafone – is highly concentrated, with 87 per cent market share.
It says allowing TPG to get into bed with Vodafone will lead to a lessening of competition because it will end the last chance to create a fourth player. It says there will be less competition and less contestability between the three players.
Sims says the rejection of the merger means "there is a real chance" TPG will roll out a mobile network. It says it has the mobile spectrum, an extensive fibre network, a large customer base and a well-established brand.
Essentially, Sims is using the rejection as a weapon for forcing TPG into a corner his strategy is flawed because he has not considered the high cost of commercialisation and the need for a return on invest by any operator coming into the Australian market.