COMMENT: Why Amazon Is Not A Threat In The Short Term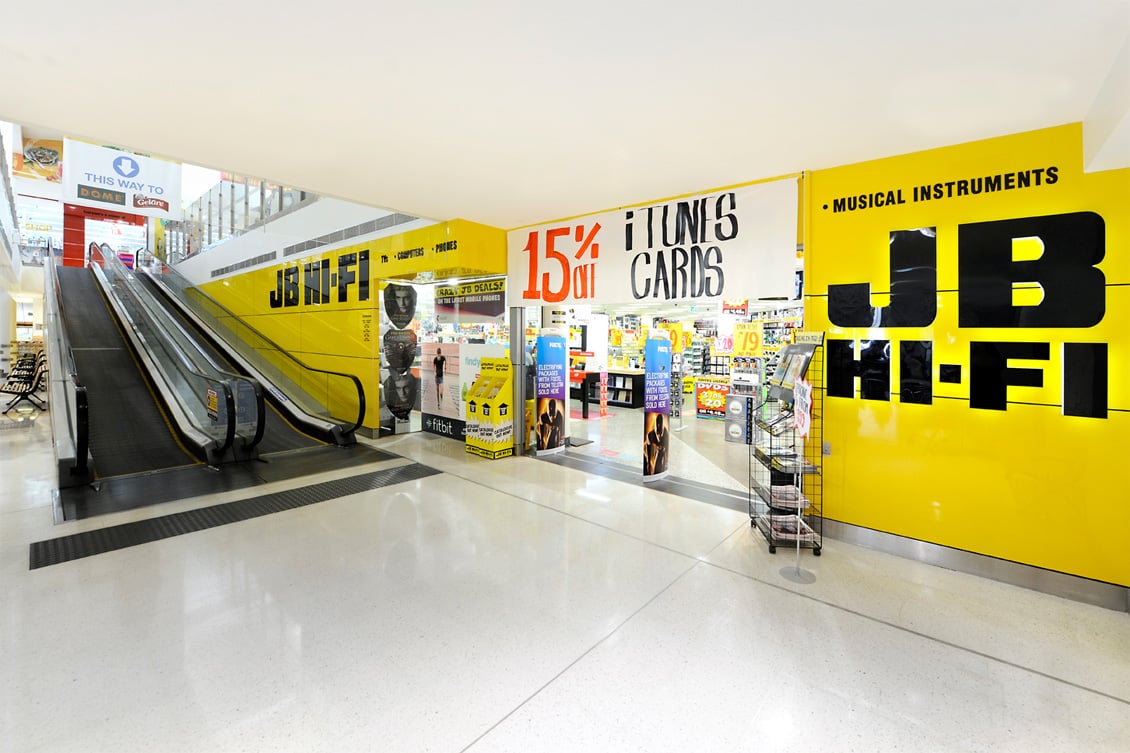 The impact of Amazon opening their online store in Australia will not impact consumer electronics and appliance retailers this year and only marginally in 2018.
What the pending arrival has done is force retailers to sharpen their focus, review their operations and look at shoring up their relationship with existing suppliers.
The future is going to be about a fine balancing act.
On one hand suppliers are going to flock to selling goods on Amazon for the simple reason that it is going to be cheaper than dealing with a local retailer who wants rebates, marketing support and investments in instore merchandising.
On the other hand, supplier cannot afford to upset retailers because Australians love their shopping and they are still going to visit stores in the millions.
What retailers must do is deliver a better instore experience. They must gather data and then use that data to determine what goods to stock and how to market these goods in their stores.
The more expensive or complex a product is the more a consumer is going to want to visit a store, it's the touch and see factor that Amazon cannot deliver.
While Amazon playing with augmented reality and VR there is nothing better than a visit to a store to see the real thing and that's where retailers must improve their close capability.
What retailers are not doing in Australia is using data to deliver instore experiences.
Today a very powerful tool for retailers are display walls where marketing can be changed depending on who is walking into a store. We know that retirees shop in the morning, office workers in their lunch breaks with kids on their way home from school and looking for the latest games.
To be able to deliver targeted marketing at these consumers using vibrant display screens instore not only enhances brand values but allows retailers to work with suppliers in delivering on the spot timed promotions aimed at driving an immediate sale based on a combination of brand and price marketing.
Most consumers don't like waiting to get their hands on a product where their desire to buy juices are flowing, which is why impulse purchase is a key element in a shopping experience.
While there are benefits to shopping on Amazon consumers still love shopping in stores especially if the retailer has a reputation for constantly delivering on their retail promise.
The recent results of Best Buy show that competing with Amazon is not all doom and gloom, they are actually growing both revenues and profits.
While there has been a lot of hype over Amazon there has been no mention – yet – of when it might sell its array of goods directly in Australia, let alone launch its star business: the $99 a year subscription shopping club Prime, whose members, Amazon says, buy more goods, more often.
In Australia, Amazon still has to build out a logistics system, they still have to work out how to get around congested cities like Sydney, Brisbane and Melbourne where most of their deliveries are going to be and they still have to work out whether 25M Australians are going to support them to the extent that they have a viable business model taking into account Australia's small population.
Amazon Prime's big selling point in most markets is that it guarantees delivery of ordered goods within 48 hours. Australia's sheer size and massive transport problems in major cities puts this, literally, out of reach for now.
Since Amazon said in late April it would bring its Marketplace for third-party sellers to Australia, shares of leading retailers have tumbled on fears their growth prospects would be hit.
Some will be hit because their product mix is not right nor do they have the skill or the people to compete online up against Amazon.
Having a viable online operation is critical.
Amazon are masters at delivering focused information.
They are data collectors and they are investors in new technology that delivers them a competitive edge.
What we have in Australia is a lot of uneducated retailers who are still operating the same way that they were a decade ago, the only thing that has changed is their products and these are the retailers who will be the first to fall.
Their online sites are prehistoric and their understanding of digital marketing is in most cases none existent. This is no more evident than in the specialist audio channel.
What Amazon is doing testing the market by offering cheap attach to their Amazon Prime Movie service, this allows them to build out databases though I suspect they already have a core database of customers.
"Given they haven't set up yet, and Australians already use the internet quite a lot for some purchases, it's a bit of an over-reaction," said Anton Tagliaferro, investment director at Investors Mutual Ltd, which has since increased its stake in department store chain Myer.
Similarly, fund manager Martin Currie Australia has raised its stake in electronics retailer JB Hi-Fi to 7 percent after Amazon's announcement.
Companies like JB Hi-Fi "are very dominant, and profitable retailers in Australia with leverage to population growth and housing will be well placed when Amazon begins to operate," said Reece Birtles, the fund manager's chief investment officer.