BREAKING NEWS: Harvey Norman Post Record $449m Profit, Dividend Cut, Share Price Tumbles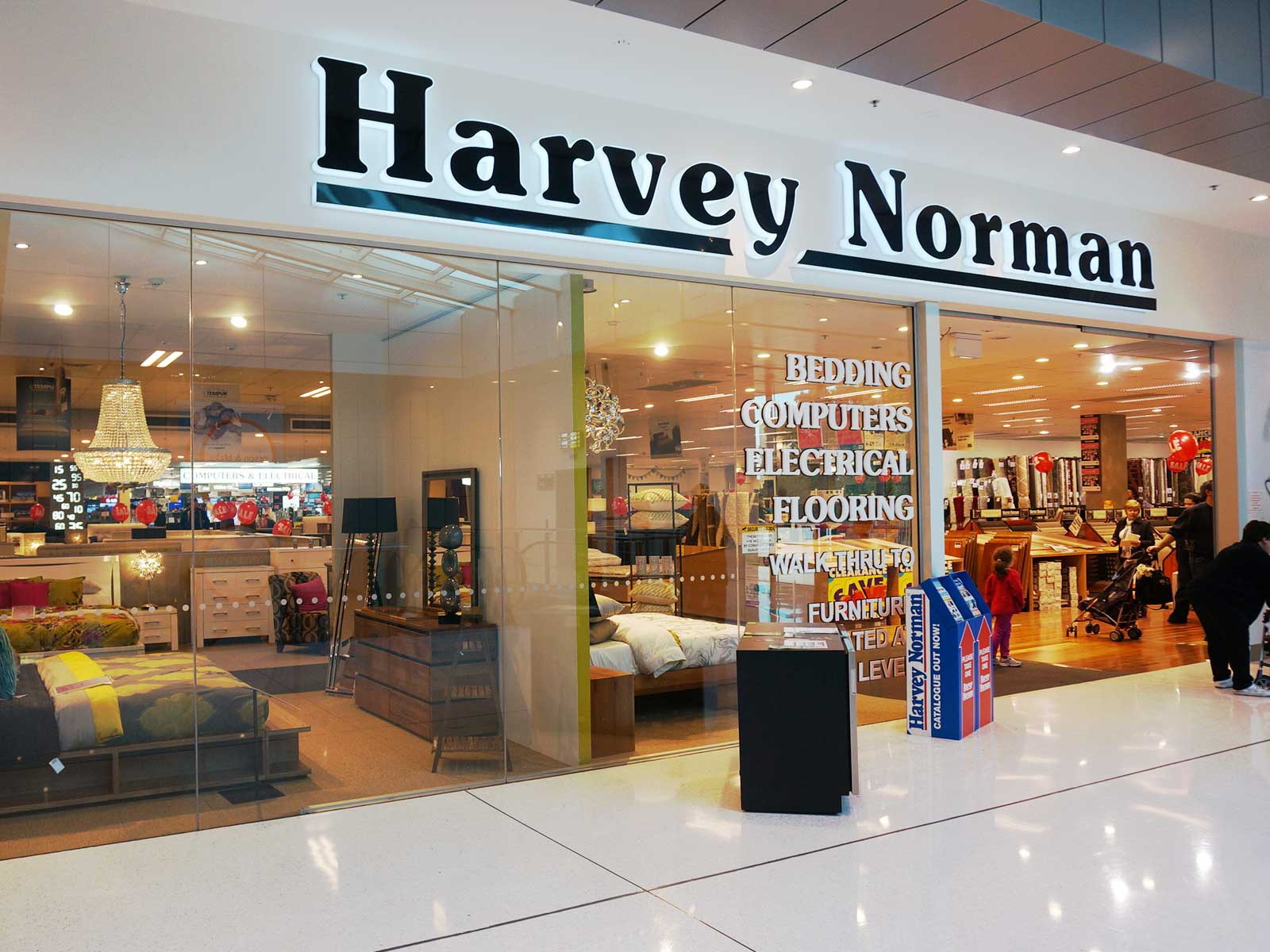 Heralded one of Australia's largest retailers, Harvey Norman has posted a record-breaking net profit of $448.9 million for FY2017, notching a 29% increase from last year's result of $348.6 million.
Harvey Norman Chairman, Gerry Harvey states:
"The results for the year ended 30 June 2017 are truly unprecedented in our 30-year history. To say that we're pleased by the record-breaking results we are presenting today would indeed be an understatement".
The achievement broke the last recorded ceiling of $413 million in 2007.
The result included property revaluations of $108.5 million, nearly double the $48 million recorded last year. Underlying net profit excl. property revaluations and asset impairments beat consensus forecasts ($385 million), rising 15.7% to $390.8 million.
The company states the milestone achievement follows significant growth from both Australian franchised operations and company-owned stores.
Franchisee sales rose to a record $5.6 billion (a 5.4% increase), as comparable store sales jumped 4.6%. Sources state the growth follows higher housing and renovating spending within Australia, consequently lifted by higher home prices.
Harvey Norman states stores capitalised on strong performance within the consumer electronics sector, inclusive of; smartphones, modern PCs, virtual reality, personal audio and wireless headphones. The retailer states digital streaming services as Netflix, Google Play and iTunes have driven up sales growth especially in the smart TV category and audio product range.
Harvey Norman franchisees found strong sales success with in-store set ups of new virtual reality ranges, that the retailer state gave its stores a competitive edge in the marketplace.
Sales growth of franchisee same-stores dipped 2.3% during the fourth quarter, down from 6.9% felt in the third quarter.
Within Australia, earnings from franchisees jumped 13.6% notching $304.5 million. It comes after Harveys increased their franchise fees.
Franchise margins also jumped 5.42% (from 5.03% in November), which is the highest return since the onset of the global financial crisis.
Disclosed for the first time in 2016, receivables from franchisees (i.e. loans to franchisees) dipped to $535 million, down from $943 million.
Non-franchised operation earnings – inclusive of company-owned brands in Australia – soared 24.3% to $90.85 million.
Internationally, Malaysia and Singapore were the golden-eggs, as earnings skyrocketed 70% to hit $19.3 million. It follows the launch of flagship superstore in Singapore's Millenia Walk.
Mr Harvey states, "The success of our flagship strategy is clearly evident in these results".
Despite the strong results, a disappointing final dividend was revealed. Harvey Norman cut its dividend by 5c to a fully-franked 12c/share (payable by 1st December).
The dividend amount comes well under analyst expectations of 18c, which sent Harvey Norman shares down about 21c (to $4.19) during the first few hours of trade on Thursday.
Final dividend took full year payout to 26c, versus 30c in 2016 where the retailer paid out nearly 100% of profits.
Amidst the record breaking results, Harvey Norman shares have fallen 16% during 2017 following concerns about the effect of Amazon's entry into Australia, plus an ASIC review of the retailer's 2016 accounts.
Analysts such as Credit Suisse believe Harvey Norman's earnings could fall 3% – 9%, dependent on the impact of Amazon.
UPDATE: As aforementioned, following a disappointing final dividend amount – well below analyst expectations – Harvey Norman's share price has seen significant falls today, dropping 7.26% Thursday afternoon, with some analysts expecting further declines.
Michael Simotas, analyst at Deutsche Bank states Harvey's outlook for the future was "vague but broadly positive" and the earning results were "solid overall, [but] slightly weaker than we were hoping for".
Bryan Raymond, Citigroup Analyst, states that sales growth in July and August was significantly below his expectations, "reflecting a normalisation of sales growth as the housing cycle moderates and competitive pressure intensifies."